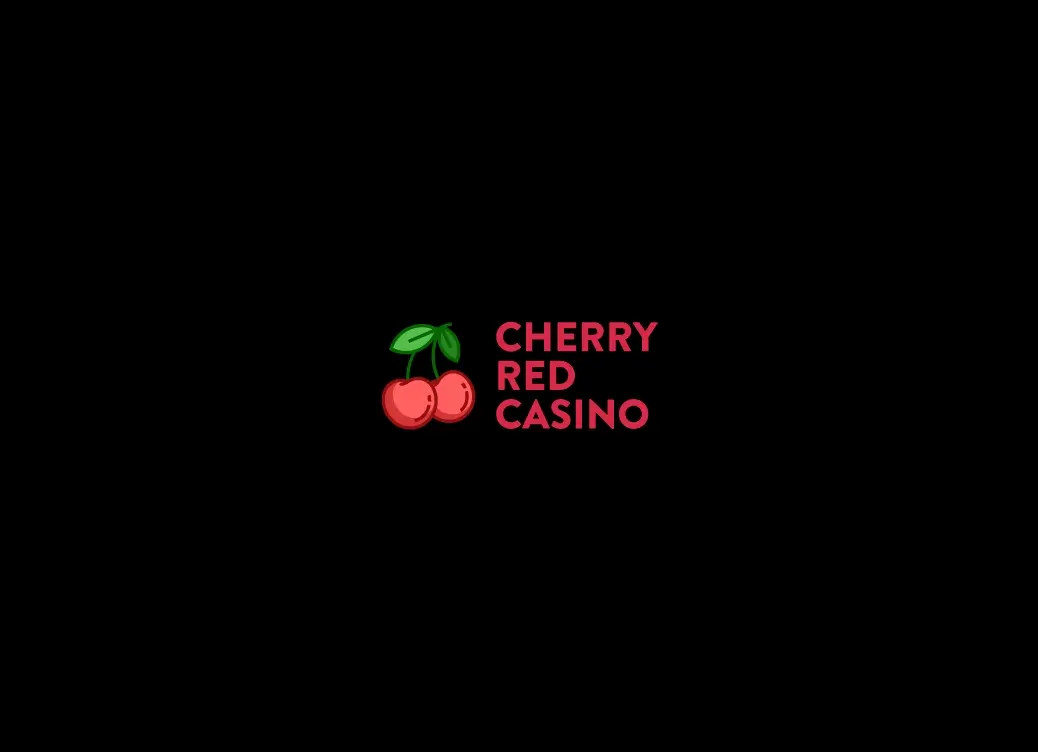 Vending Machine
Discover a delectable gaming experience with the Vending Machine pokie, crafted by the designers of Hacksaw Gaming. Immerse yourself in the nocturnal ambiance, where a serene cat gazes at the starry night above the cityscape on one side, whilst a lady engrossed in her phone leans against the vending machine on the other. The setting exudes a laid-back vibe, reflecting the game's medium volatility nature. However, don't be deceived, as this is no ordinary snack machine; it holds plenty of surprises and delights within its reels.
Vending Machine Review
Prepare for an intriguing journey with 5 reels and 35 paylines, leading to delightful cascades with every win. Special scatters play a vital role in activating rows and their corresponding multipliers, elevating the excitement further. Witness the magic of combining multipliers from different rows, amplifying your wins across the game. The real thrill awaits in the two free spins features, where you begin with 5 activated rows, setting the stage for substantial rewards. With an impressive RTP rate of 96.28% and the potential to win up to 5,000x your bet, the Vending Machine promises a thrilling and rewarding experience. Our in-depth Vending Machine review provides all the details you need to savour this new pokie.
Nice to know
| | |
| --- | --- |
| Launched | 13 July 2023 |
| RTP | 96.28%, 94.26%, 92.32%, 88.28% |
| Volatility | Medium |
| Software | Hacksaw Gaming |
| Features | Avalanche / Cascading wins, Bonus Bet, Buy Feature, Free Spins, Free Spins Multiplier, Gonzo mechanic, Multiplier, Random multiplier |
| Theme | Shop |
| Paylines | 35 |
| Grid Layout | 5-5 |
| Min. bet/line | $ 0,50 |
| Max win | x5000 |
| Jackpot | N/A |
Positive points
✅ Decent Base RTP

✅ Win Up To 5000x Your Bet

✅ Multiple Bonus Buy Features

✅ 5 Bonus Features

✅ Medium Volatility
Review Vending Machine
Don't be fooled by its casual appearance and medium volatility as this is no ordinary snack machine. With 5 reels and 35 paylines, wins trigger cascades, leading to even more excitement. The game features special scatters that activate rows and their multipliers, enhancing your chances of big wins. The row multiplier system is a key highlight, allowing you to get up to x10 row multipliers per spin. As you collect winning symbols in cascading sequences, the row multipliers increase individually. Keep an eye out for Booster symbols that can double the row multipliers, pushing your winnings to new heights.
In the bonus rounds, you'll start with 3 or all 5 row multipliers already activated, giving you a head start on your way to the impressive 5,000x potential max win. With a favourable 96.28% RTP rate, you're in for a thrilling gaming experience. Vending Machine is a well-crafted online pokie that strikes a perfect balance between excitement and fairness. It's a refreshing addition to Hacksaw Gaming's growing assortment of top pokie games.
How to Play
Introducing Vending Machine, the latest online pokie developed by Hacksaw Gaming, featuring an intriguing 5×5 grid layout. This free pokie game can be found at various NZ online casinos that offer casino games from Hacksaw Gaming. Let us be your guide to this thrilling gameplay; here's how to play Vending Machine.
To begin, locate the menu button which is your hub for the game's basic options. Here, you'll find switches to control sound and music, as well as a link to the paytable, providing valuable information on the game's features and payouts.
On the opposite side of the screen, you'll see your current bet amount. Using the arrows, you can easily adjust it to suit your preferences.
When you're ready to spin the reels, simply press the "spin" button or hit the spacebar. Although you can't control where the reels land, you can always review and modify your settings as needed.
For a more relaxed gaming experience, utilise the Autoplay feature. With this option, you can set several preselected auto-spins based on optional advanced settings, allowing you to sit back and enjoy the action.
For those seeking even faster reel spins, consider activating the Turbo or Super Turbo modes, conveniently found in the Menu pop-up. These modes offer different levels of speed, catering to your preference.
Whilst some online casinos may offer tools for responsible gambling, ultimately, it's up to you to set a budget and limits before starting your gaming session. Being mindful of your gambling habits enhances the overall experience.
Symbol Wins
As you step into the gaming interface, your attention will be drawn to a laid-back young adult casually leaning on a coin-operated machine. Focussed on her mobile phone, she also holds a book under her armpit. The scene is set during the nighttime, as evident from the crescent moon positioned on the top-left corner. To further enhance the ambiance, a soothing Lo-Fi melody accompanies the gameplay.
In the Vending Machine pokie game, the regular category of symbols is divided into two groups: low win icons and high win icons. The low win tier consists of delightful items like Bread, a Wrapped Sweet, Candy, and a Lollipop. Aligning 3 to 5 of these symbols on the reels yields payouts of 0.1x, 0.5x, and 2x the initial bet.
On the other hand, the high win icons include Ice Blocks, Canned Sodas, Yoghurts, and Ice Cream. Landing a minimum of 3 of these symbols can lead to significant rewards, with payouts ranging from 0.5x to 20x the total stake. To add to the excitement, the Popcorn Wild symbol plays a crucial role. This wild symbol has the power to substitute for any other icon in the paytable, increasing your chances of forming winning combinations. If you manage to get 5 Popcorn Wilds on the reels, a generous reward of 20x the total bet will be granted. In the world of Vending Machine, the stage is set for a night of thrilling gameplay, where a variety of charming symbols and rewarding features await your exploration.
Symbol
Payout for 3
Payout for 4
Payout for 5
Bread
0.1
0.5
2x the bet
Sweet
0.1
0.5
2x the bet
Chewing Gum
0.1
0.5
2x the bet
Lollipop
0.1
0.5
2x the bet
Ice Cream
0.5
2
6x the bet
Fizzy Drink
0.5
2
6x the bet
Juice Carton
1
3
10x the bet
Smoothie
2
6
10x the bet
Popcorn Wild
Substitutes for symbols above + pays 20x stake (5)
Free Spins Scatter
3/4 activates free spins features
Bonus Features
The Vending Machine pokie presents five captivating bonus features. It centres around cascades, which may include the removal of low value symbols in a random cascade. The game revolves around various scatters that activate row multipliers, applicable to wins on their respective rows and multiple rows. In the two free spins features, players engage with either 3 or 5 activated rows, and the free spins persist until all rows are deactivated.
Remove & Cascade Feature:
After forming a winning combination, a Cascade occurs. In this case, the winning symbols will disappear from the reels, allowing new symbols to drop into the empty spaces. Following this, the Remove & Cascade feature can be randomly triggered. During this extra cascade, all low-value symbols are removed, making way for fresh symbols as well.
Multiplier Lights Feature:
On each row, there is an inactive multiplier displayed to the left. At the beginning of each spin, these multipliers are assigned random values ranging from 2x to 10x. When a winning combination lands, the multiplier on each row with winning symbols increases by the number of winning symbols on that particular row. Different scatters offer distinct functions:
Lightning Bolt Scatter: Activates the multiplier for the row it lands on.
Multiplier Boost Scatter: Doubles the multiplier value on the row it lands.
Epic Multiplier Boost Scatter: Doubles all row multiplier values simultaneously.
Blackout Skull Scatter: Deactivates the multiplier for the row it lands on.
When one or more symbols on an activated row contribute to a win, the row multiplier is applied to that win. If a win comprises symbols from multiple activated rows, their multiplier values are combined and applied to the overall win.
Lo-Fi Spins Feature:
Triggered by landing three Free Spins Scatter symbols simultaneously during a base game spin, the Lo-Fi Spins feature initiates with three activated rows of multiplier lights. The free spins continue until all row multipliers have been deactivated.
Spin and Chill Bonus Feature:
Activated by landing four Free Spins Scatter symbols on a base game spin, the Spin and Chill Bonus feature commences with five activated rows of multiplier lights. The feature concludes once all row multipliers are deactivated.
Bonus Buy:
Vending Machine provides players with three choices at the feature buy menu, all of which are highly volatile:
BonusHunt FeatureSpins: 3x the bet, with each spin being five times more likely to trigger a bonus game.
Lo-Fi Spins: 100x the bet.
Spin and Chill: 200x the bet.
Feel free to explore these thrilling features and discover the excitement that awaits in the world of Vending Machine.
Payout Metrics
Regarding the return rate, the Vending Machine pokie boasts an average RTP of 96.28%, surpassing the average of 96% for online pokies. There are a few alternative versions available with lower RTPs of 94.26% and 92.32%, which some online casinos may offer. In terms of volatility, the game falls into the middle bracket, scoring a 3 out of 5 on the scale. The game also boasts a high hit frequency rate of 43.63% for the 96.28% RTP version, translating to an average win every 2.29 spins. As for maximum wins, players have the chance to claim up to 5,000x their initial bet. The key to unlocking larger payouts lies in the multiplier lights that grace each row. These multipliers play a crucial role in enhancing your winnings and elevating the excitement of the Vending Machine pokie game.
Summary
We were pleasantly surprised by the enjoyable experience Vending Machine offers, especially with its tranquil nocturnal setting. Initially, the game may seem unremarkable, and the image of the lady casually gazing into her phone on the right-hand side might even give off a mundane vibe. However, the combination of the multiplier system and cascading wins adds a thrilling twist to the base game, making it incredibly engaging and unpredictable.
When the multiplier boost symbols appear, they can significantly impact your winnings, but activating the multiplier rows is not always a simple task. Fortunately, the bonus rounds come to the rescue frequently, as they start with either 3 or all 5 multipliers already active. These bonus features bring an element of excitement, and the number of free spins you receive remains uncertain. Nevertheless, you have the potential to win up to 5,000x your stake, which is quite okay really for a moderately volatile pokie. All in all, Vending Machine proves to be another well-executed release by Hacksaw Gaming.