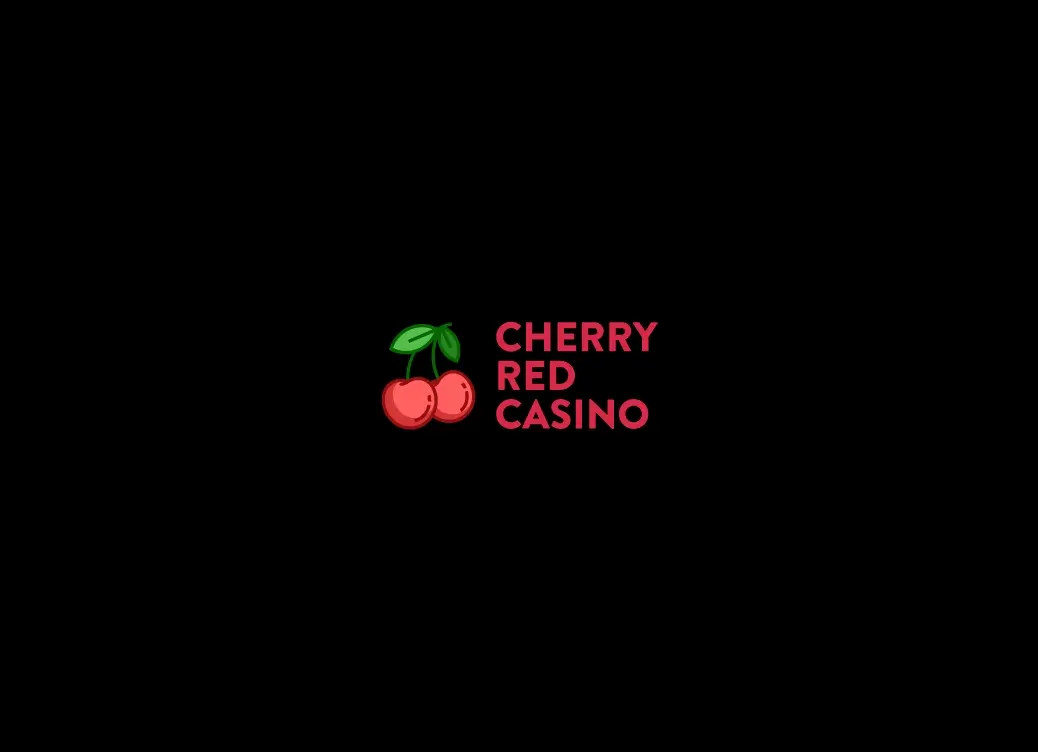 Sparky And Shortz Hidden Joules
Prepare yourself mentally for an intergalactic adventure with a few delightful companions in Play'n Go's latest creation, the Sparky & Shortz Hidden Joules pokie. Set on a 7×7 grid, this casino game features cascades and Mega Symbols that can boost your Win Multiplier by up to 25x. As you win, the Boost Meter fills up, accelerating the increase of the Win Multiplier with each level. Keep an eye out for Special Wilds, which can add Mega symbols and/or wilds to the grid, remove low-value symbols, or replace a pattern of symbols with a single type. Moreover, the Special Wilds can trigger the appearance of 2×2 Mega Sparky Wilds. With a generous 96.2% RTP rate and potential payouts of 6,000x your bet, this sequel is sure to captivate both robot enthusiasts and NZ gambling enthusiasts alike.
Sparky And Shortz Hidden Joules Review
When the original Sparky and Shortz pokie made its debut in October 2021, it quickly became a hit. It comes as no surprise that Play'n Go has graced us with a sequel in June 2023: the Sparky and Shortz Hidden Joules pokie. This instalment allows players to travel to a distant planet and take on the heroic task of rescuing its exotic inhabitants whilst safeguarding different precious resources. The free casino game offers thrilling features and all the classic options, complemented by captivating audiovisual elements.
The unique storyline is what sets this game apart from other titles. Join the courageous duo of androids on a challenging rescue mission, where adorable creatures are in peril, and valuable materials must be protected. If you're ready to explore the depths of outer space and perform virtuous deeds, then this new pokie release is a must-try, we have to say. Our comprehensive Sparky and Shortz Hidden Joules pokie review will make sure to cover everything you need to know before embarking on your intergalactic journey.
Nice to know
| | |
| --- | --- |
| Launched | 28 June 2023 |
| RTP | 96.20%, 94.20%, 91.20% |
| Volatility | Medium-High |
| Software | Play'n Go |
| Features | Avalanche / Cascading wins, Cluster Pays, FreeSpins, Mega Symbol (3x3), Multiplier, Random Wilds / Additional Wilds, Remove Symbols, Scatter symbols, Symbol Swap, Symbols collection (Energy), Wild |
| Theme | Cluster Pays |
| Paylines | 20 |
| Grid Layout | 7-7 |
| Min. bet/line | $ 0.5 |
| Max win | 6000x |
| Jackpot | N/A |
Positive points
✅ Average Base RTP

✅ Graphically Excellent

✅ 5 Different Features
Negative points
❌ No Bonus Buy Option

❌ Ranging RTP

❌ Lower Top Win Than Original Game
Review Sparky And Shortz Hidden Joules
The Play'n Go game developer transports you for a second time to Alpha Labori, a planet that hinges on the efforts of two robot heroes — Sparky and Shortz. This time, you'll encounter charming robot visuals: Shortz, the big robot, forms the 7×7 Cluster pays grid with its chest, whilst Sparky, the smaller robot, hovers on the right-hand side. This instalment is more feature-rich than its predecessor of 2021, incorporating a cluster pays system in the grid pokie concept. The Win Multiplier rises through mega symbol generation, and special wilds can unleash various modifiers. By collecting special wilds, you can trigger the Mega Sparky Wild, and the multiplier keeps building in the bonus round. Although the max potential win of 6,000x is quite a bit lower than the first game (10,000x), the max win probability has received a significant boost.
How to Play
The Sparky and Shortz Hidden Joules pokie boasts a 7×7 grid, utilising the cluster pays mechanic and offering an enticing top potential win of 6000x your total bet. If you're new to the game and want to learn how to play, our pokie review provides a detailed guide with everything you need to know. Let's delve into how to play Sparky And Shortz Hidden Joules by Play'n Go.
Simply visit one of our recommended online casinos.
As with many other Play'n Go titles, starting a round in this game is as easy as clicking the green circle with two cursors on the right. Additionally, there's an orange play button which means you're about to enter in the auto-play mode.
If you're curious about payout information, you can find it by clicking on the blue info circle. Furthermore, several other interactive elements enhance your gaming experience.
For a better understanding of these features, we recommend trying out the Sparky and Shortz Hidden Joules free play mode.
Symbol Wins
Visually vibrant and colourful, this part II pokie game bears some resemblance to the original title but offers much more excitement with its 7×7 grid (compared to the previous 5×3 setup). On the grid, you'll encounter five colourful crystals and three unique aliens. The most valuable symbols are the three different coloured alien heads, which can reward you with winnings ranging from 100x to 250x your stake when forming a cluster of 25. As for the low values  symbols, they consist of coloured gems. Collecting a cluster of 25 of these winning symbols can lead to payouts of 15x to 25x the bet amount.
| | |
| --- | --- |
| Symbol | Payout |
| Blue Crystal | 5-25+ pays 0.1 to 15x the stake |
| Green Crystal | 5-25+ pays 0.1 to 15x the stake |
| Purple Crystal | 5-25+ pays 0.1 to 15x the stake |
| Red Crystal | 5-25+ pays 0.2 to 25x the stake |
| Yellow Crystal | 5-25+ pays 0.2 to 25x the stake |
| Blue Alien | 5-25+ pays 0.3 to 100x the stake |
| Green Alien | 5-25+ pays 0.4 to 200x the stake |
| Red Alien | 5-25+ pays 0.5 to 250x the stake |
| Standard Wild | Substitutes for all symbols |
| 2×2 Mega Sparky Wild | Lands when collecting 4 Special Wilds |
Bonus Features
Discover the thrilling world of Sparky & Shortz Hidden Joules pokie, boasting four exciting bonus features to keep you on the edge of your seat. Cascades provide a cascade of successive wins whilst filling the Boost Meter, raising the Win Multiplier by up to 5, and potentially up to a massive 25x. The Win Multiplier is also enhanced by the creation of Mega symbols, adding to the excitement.
Make sure to keep an eye out for the Special Wilds feature, where six different Wild Symbols offer unique benefits. The Red Wild randomly adds Mega Symbols to the grid, the Yellow Wild removes all lower-paying symbols, the Purple Wild creates random regular Wild Symbols, and the Green Wild destroys a randomly chosen pattern, potentially replacing some symbols. Collect four Special Wilds to activate the awe-inspiring 2×2 Mega Sparky Wild, which can appear up to 3 times on the same spin.
Cascades feature
This casino game incorporates the captivating Cascades feature, triggered when a winning cluster appears. The symbols vanish from the grid, making way for new symbols to fall into the vacated spaces. This creates opportunities for additional winning clusters, continuing until no more new clusters are formed.
Win Multiplier feature
The Win Multiplier feature is enhanced by alien or crystal symbols, transforming into Mega Symbols with each appearance, raising the Win Multiplier by 1 and aiding in the creation of winning clusters. The multiplier can reach a whopping 25x, adding to the potential rewards.
Boost Metre feature
As you achieve winning clusters, the Boost Meter comes into play, offering four different stages that modify how transformations affect the Win Multiplier. You can progress through these stages by collecting symbols, with each level providing a different increase to the multiplier. Once the top Win Multiplier figure is reached, the Boost Meter resets, offering ample chances for big wins.
Special Wilds feature
In this online casino game, you'll encounter six distinct Wild Symbols: one regular Wild, four Special Wilds, and the Mega Sparky Wild. Whenever a Special Wild contributes to a winning combination, it gets collected, and its unique ability is activated once no more cascades occur. Here's what each Special Wild can do:
Red Wild: Randomly adds Mega Symbols to the grid.
Yellow Wild: Removes all low value symbols from the grid.
Purple Wild: Generates random regular Wild Symbols across the grid.
Green Wild: Erases a randomly selected pattern of symbols on the grid, with some of them potentially being replaced by a single symbol.
As you collect four Special Wilds, the Mega Sparky Wild comes into play. This special symbol is as large as 2×2 regular symbols and can appear up to 3 times in a single spin. During the first trigger, the Sparky Wild is added along with a Special Wild. On the second trigger, the Sparky can be added with either a Special or a regular Wild, whilst on the third trigger, it will always appear alongside a regular Wild.
Payout Metrics
The Sparky & Shortz Hidden Joules pokie offers a Return to Player (RTP) of 96.2%, which is in line with the standard for Play'n Go pokies and exceeds the industry average of 96%. Additionally, there are versions with significantly lower RTPs, at 94.2% and 91.2%, which may be available at some top pokie sites in New Zealand. You can easily find the RTP rate you are playing with by checking the Paytable. In terms of variance, the Sparky & Shortz Hidden Joules pokie falls into the medium to high bracket, with a rating of 7 out of 10. This means that the free NZ casino game provides a mix of frequent and sizable wins, creating an engaging gameplay experience. As for potential payouts, players have the opportunity to win up to 6,000x their total bet, making for exciting winning possibilities. On average, this maximum win probability is achieved once every 15 million spins.
Summary
The original release of Sparky and Shortz left us captivated, and the same can be said for this impressive follow-up effort by the talented team at Play'n Go. They have replaced the traditional win ways system with a cluster win system, seamlessly aligning with the grid pokie concept. It's worth noting that significantly increasing the win multiplier is no easy feat, as levelling up in the boost system happens less frequently. Nonetheless, the gameplay remains engaging, keeping players entertained with a constant flurry of action.
The introduction of special wilds adds an element of surprise, as they can unpredictably wreak havoc on the grid. Furthermore, the Mega Sparky Wild feature packs a powerful punch when unleashed. The Boost Meter plays a significant role during the bonus round, continuously building up throughout the feature's duration. The decision to lower the maximum win from 10,000x to 6,000x might seem peculiar at first glance, but a closer look reveals that the maximum win hit rate has significantly improved in the second part, occurring once every 15 million spins instead of 1 in 100 million spins. This game also boasts a slightly lower volatility, making Sparky and Shortz Hidden Joules a lot more likely to appeal to a broader audience than the original version. Overall, it promises an enthralling gaming experience with its exciting features and potential for substantial rewards.