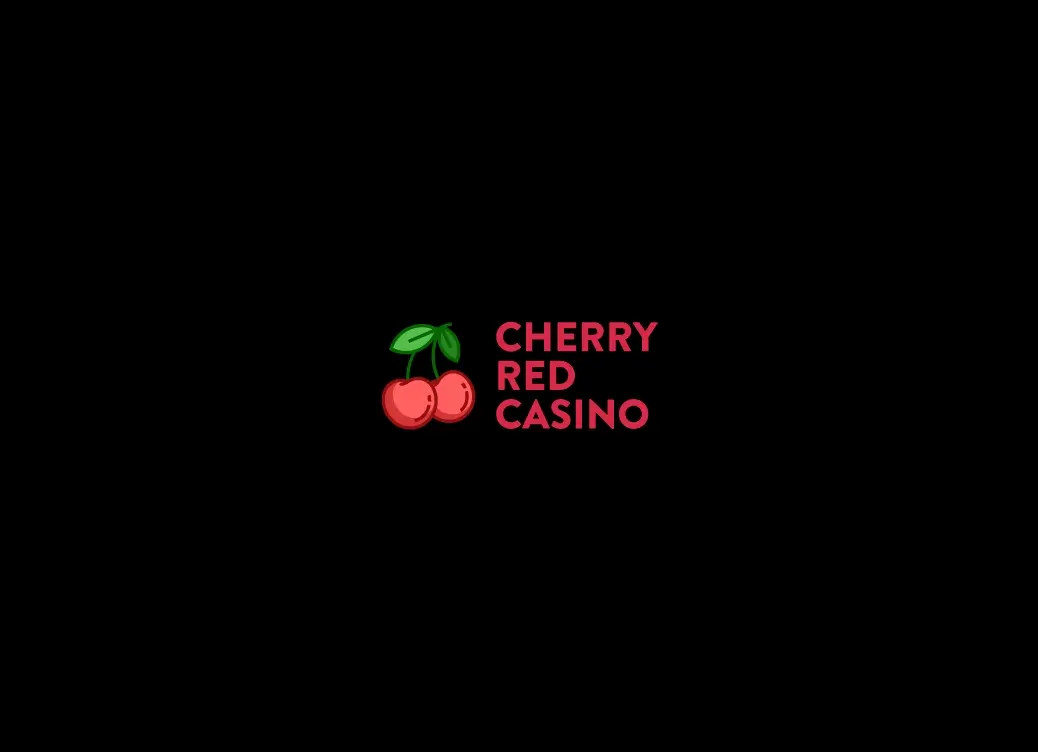 Roadkill
Roadkill is the newest online pokie by Nolimit City, which has become the favourite providers amongst many New Zealanders and we consider ourselves NLC enthusiasts as well. In recent productions, Nolimit City has taken a different route, delivering pokies that are less dramatic and dark. Roadkill is a funny themed game starring different wild animals who have had enough of being run over by cars that drive by. The animals are pretty cool with names like Papa Bear, Fred the Rabbit, and Deer Joe. This should give you an idea of what to expect of these tough guys. On the other side we've got the two rednecks Hilly and Billy who are seen as a threat to run them over. When the cars make their way to the bonus game, Papa Bear and his mates will transform into Jumping Wild symbols with the goal to stop the cars. Here's what else is waiting for you in the Roadkills casino game.
Roadkill Review
Papa Bear, Fred the Rabbit, and Deer Joe are about to take on Hilly and Billy and we're on the side of the animals. Roadkill gives us a battle between animals who are fed up with Hillbillies driving around in their cars. Interestingly, all the action is brought to the screen on a standard 5×3 grid which is rather uncommon for Nolimit City. In addition, there are some less standard characteristics of making winning combinations which players will recognise who are familiar with them. Nolimit City labels this online pokie as a game with high volatility which is what most players expect from them. The max RTP is set at 96.05% which is about right as it's above the average range. In our Roadkill review you'll discover everything you need to know to make your first real money spin on this NZ online pokie game.
Nice to know
| | |
| --- | --- |
| Launched | 07 November 2023 |
| RTP | 96.04%, 94.1%, 92.06%, 87.10% |
| Volatility | High |
| Software | Nolimit City |
| Features | Additional Free Spins, Free Spins, Free Spins Multiplier, Respin Wild, Respins, Scatter symbols, Splitting Symbols, Sticky Wilds, Wild, Wilds with multipliers |
| Theme | Animals |
| Paylines | 99 |
| Grid Layout | 5-3 |
| Min. bet/line | $ 0.20 |
| Max win | 11,091x |
| Jackpot | N/A |
Positive points
✅ Good Base RTP

✅ Win Up to 11,091x The Stake

✅ 10 Bonus Features

✅ Bonus Buy Feature

✅ Visually Outstanding

✅ Unlimited Free Spins in Bonus Feature
Negative points
❌ Ranging RTP

❌ High Volatility

❌ Somewhat Confusing With All The Features
Review Roadkill
We've got another original online casino game theme from the Nolimit City studio which won't come as a surprise as they continue to do what they're good at. In this free online casino game, three animals take a stand against the many animals falling victim to kills on the road. They're waiting for revenge and Nolimit City dedicated a pokie game to them. Revenge is about to happen in the bonus features like Papa Bear Feature, Junkyard Assault, Call to Arms and Team Assemble which are great names that sound very promising if you ask us. Furthermore, this free online casino game has a top win of x11,091 the stake and 8 out of 10 volatility and free spins bonus frequency of 1 in 239 spins and wins of x100+ happen 1 in 734 spins, on average.
How to Play
Roadkill is played on a standard 5×3 grid, with a total of 99 ways to win. With a total of 10  different bonus features, there are heaps of action waiting for you. For players wanting to know how to play Roadkill, here is some of the basic information you need to know:
First create an account at one of our recommended NZ online casinos and stick to the limits at all times. Set these before depositing money.
The 5×3 grid is fairly easy to understand, but do note that there are up to 99 ways to win, which is different from what you're used to.
Winning combinations are made when identical symbols are connected on adjacent reels. This can be done on the same row or one connecting row.
Bets can be made between $0.20 and $100. The stake needs to be set before spinning the reels. For traditional spins, make use of the Spin-button, for auto-spins you can opt for autoplay. This gives players the ability to play different rounds.
The paytable is shown when you click on the menu button.
Symbol Wins
From a graphical point of view, players will get a game that is presented in a bird's-eye perspective. Players familiar with the Road Rage pokie will see the similarities between the two. Brought to you in a cartoon-style, there is also traffic noise which can be heard when both cars and helicopters are driving or flying by. On the reels of the game, symbols that can be found are the bags of the roadkill, acorns, bear traps, a picture of a bear and barrels of moonshine. These are brought by the hillbillies and are of course the enemies of the animals. The premium symbols of the game are displayed through the animals. You'll come across G. Coonie (the raccoon), Love Nut (squirrel) and El Zorro (fox). Then, the rednecks Hilly and Billy are also worth quite some payouts as Billy is the most lucrative symbol awarding 0.5, 1 or 7.5 x bet for combos 3, 4 or 5x. This pokie game also comes with 3 Jumping Wilds as you'll discover soon enough: Fred the Rabbit, Deer Joe and Papa Bear are waiting to take you to the bonus features. These symbols substitute for all the other symbols. Below, we'll talk you through all the different symbols in Roadkill:
Symbol
Payout for 3x
Payout for 4x
Payout for 5x
Bag of Roadkill
0.1x
0.25x
0.5x the stake
Acorns
0.15x
0.25x
0.75x the stake
Bear Trap
0.2x
0.3x
0.1x the stake
Bear Picture
0.2x
0.3x
1.25x the stake
Moonshine Barrell
0.25x
0.35x
1.5x the stake
Raccoon
0.3x
0.4x
1.5x the stake
Squirrel
0.3x
0.4x
2x the stake
Fox
0.35x
0.5x
2.5x the stake
Hilly
0.4x
0.8x
5x the stake
Billy
0.5x
1x
7.5x the stake
Papa Bear Jumping Wild
Enables general multiplier
Deer Joe Jumping Wild
Acts as Split Wild when blocking a car
Fred the Rabbit Jumping Wild
Acts as a Trapper
Scatter
3+ Activates the bonus feature
Bonus Features
The Roadkill pokie boasts 10 different bonus features which is something to be prepared for as this is quite a lot. With heaps going on, and each of the bonus features being very extensive, the features are interconnected making it difficult to follow. All of this can be somewhat confusing which is why practising first via the demo version of Roadkill is recommended. Here is what the different bonus features do for you in Roadkill:
Call to Arms Feature
The Call to Arms feature is activated when you land 2 scatter symbols. In this case, both two normal hearts and two Jumping Wilds are earned. You'll get spins until no more hearts are left. If a third scatter lands, the Team Assemble free spins feature will be triggered. Also, lost normal hearts will be restored.
Collectors Feature
When a Jumping Wild symbol is in play, collecting wilds are triggered. Each Collector corresponds to a particular Jumping Wild (colour and type). When a car is stopped by a Jumping Wild, the Collector value increases by 1. When the Collector makes it to the cap count of 5, it will activate the upgrade feature. Doing this will enhance its Jumping Wild and upgrade a normal heart into an armoured heart. In addition, if hearts are missing, an armoured heart is added. The Collector's counter is removed once the cap count has been met.
Papa Bear Feature
The Papa Bear feature is a Jumping Wild that moves to a random position in the Battle Area (that is: the reels 2, 3 and 4) between spins. This is how the Papa Bear Jumping Wild works:
A general multiplier is triggered when in play.
Papa bear tries to move 1 step every second spin; this can be done in any direction.
He can only block a car once by damaging it for 2 hit points from left and right.
When a car is stopped, the general multiplier increases by 1 up to 5x and its Collector by 1.
If its Collector reaches the cap count of 5, a sticky 2x multiplier is applied on the Papa Bear Jumping Wild. This remains active until the end of the bet.
Deer Joe Feature
Similar to Papa Bear, Deer Joe plays a role in this game as a Jumping Wild which basically means that he moves to random positions on the reels 2, 3 and 4 (Battle Area). The way the Deer Joe works is a little bit different than the other previous feature:
The Deer Joe acts as a Split Wild and activates only if it blocks a car.
It moves one step on every spin.
It only blocks a car once. This is done by damaging the car for 1 hit point from left and right.
When a car is blocked, it will split all the symbols on the same row. This is done in the direction where the car came from.
If its Collector makes it to the cap count of 5, the Split feature slices all the rows (that is: instead of a single one). This will lead to more ways to win.
Fred the Rabbit Feature
Fred the Rabbit is also a Jumping Wild that moves to random positions in the Battle Area. This is how he acts:
Fred the Rabbit acts as a Trapper.
Fred the Rabbit moves anywhere on every spin in the Battle Area.
Fred the Rabbit is able to block a car multiple times. This is done by damaging it from one hit point from left and right.
When a car is stopped, it leaves a wild behind which then jumps to a new position.
If its Collector reaches the cap count of 5, a Trap is applied during the first jump. The Trap blocks and damages a car once and then turns itself into a wild if the car is stopped by it. If the Trap doesn't stop or hit any car, it will be removed before the end of the spin.
Hilly and Billy Cars Feature
Hilly and Billy cars are enabled whenever animals are in play. This bonus feature is only activated between spins. There are two types of cars in this feature:
Hilly's Green Car (one point): Is landed first on every spin. In order to stop it, it needs to be hit.
Red Car (two Hit Points): Is landed during every 5th spin throughout the Team Assemble feature or during every spin after the Junkyard Assault feature is triggered. In order to stop it, it needs to be hit twice.
The cars make their way across the reels, starting from the right side and during a random row. When a Jumping Wild blocks a car, one hit point is removed. When this hit point lowers to 0, the car is stopped. If the car manages to make it to the other side of the reels without being stopped, a random row will be picked after which the car will try to cross the reels. In this scenario, this will happen from the left side. When a back-and-forth trip is done successfully, an armoured heart will remove a normal heart. This will start from the right side on the heart list. This feature comes to an end when no more hearts are left.
Team Assemble Feature
The Team Assemble feature is activated the same as in many other games, by collecting 3 Scatters during the base game or the Call to Arms feature. In this case, three hearts are applied or restored. Billy's Red Car is enabled and comes in together with Hilly's Green Car on every fifth spin. If all 3 Jumping Wilds are upgraded, the Junkyard Assault feature will be played. The feature ends when no more hearts remain.
Junkyard Assault Feature
The Junkyard Assault feature is played only when all 3 Jumping Wilds are upgraded. In this case, 3 hearts are applied or restored. Billy's Red Car and Hilly's Green Car are in play on every spin. In addition to the above, the Jumping Wilds individual Collectors will also be replaced with 1 Total Collector, starting at 0. When it reaches its cap, it will trigger the Roadblock feature. The bonus feature ends when no more hearts are left.
Roadblock Feature
Roadkill comes with a Roadblock feature. It is activated by collecting a total of 20 hits. On the next spin, normal hearts will be restored and Jumping Wilds will be transformed to cover an entire row in the Battle Area. Then Billy's Red Car and Hilly's Green Car are in play and hit 1 row each randomly. They will also activate a feature based on the row hit:
Top Row: adds one wild randomly on reel 5.
Middle Row: splits all rows on reel 5.
Bottom Row: multiplies the 3×3 Wild by 2.
This order is the same and every row can be hit twice. When both cars are stopped, all 3 rows are converted into a big 3×3 Wild (fully covering the Battle Area). When this leads to a payout, the 3×3 Wild will split back into jumping wilds. The same is true for the Total Collector which will start at 0.
Nolimit Bonus Feature
The Nolimit Bonus feature is readily available for players in NZ. With 3 different options available, they cost between 60 and 500x your total bet. Here is how this works:
60x the stake: Team Assemble.
500x the stake: Junkyard Assault.
200x the stake: Lucky Draw.
The Lucky Draw is a combined option, providing the player a 10% chance of access to the Junkyard Assault feature and a 90% chance of the Team Assemble feature. The Team Assemble feature will earn yourself 1 (20%), 2 (30%) or 3 (40%) armoured hearts.
Payout Metrics
The Return to Player (RTP) of Roadkill is set at 96.04% which is a little bit above average. Even online casinos that are available in New Zealand can lower the RTP they work with to either 94.1%, 92.06%, or 87.10%, which is something to be aware of. We recommend checking this before you make your first real money spin. Roadkill is a high variance online casino game, so prepare yourself for less frequent, but more significant payouts. The Roadkill top win is set at 11,091x the stake, which is just fine in comparison to the industry average, but lower than average for this game developer. Lastly, the free spins bonus frequency is set at 1 in 239 spins whilst wins of x100 happen 1 in 734 spins, on average.
Summary
Road Rage isn't amongst the most popular pokies by Nolimit City, and Roadkill is sort of a spin-off of this game. The concept of this pokie is quite original as we're having animals fighting back against hillbillies that do them wrong. At the same time we think that a lot of players will feel somewhat confused when they make it to the bonus features as there are 10 of them, all of them quite extensive. Offers In so many features isn't necessarily negative as they offer more chances of making winning combinations, but we do suggest all of our Kiwi followers try out the game via the free demo mode before making any real money spins as it'll take some time to get used to all the extra features. In the end, the Roadkill game is all about the 3 jumping wild animals that come with different skills and features, as you'll quickly notice in both bonus round tiers. Organically, players will earn access to the bonus round every 239 spins on average, with the 11,091x potential coming at a 1 in 25 million spins hit rate. With the RTP surpassing the industry average, we're sure that players will enjoy it although we don't think Roadkill will turn out to be a classic.