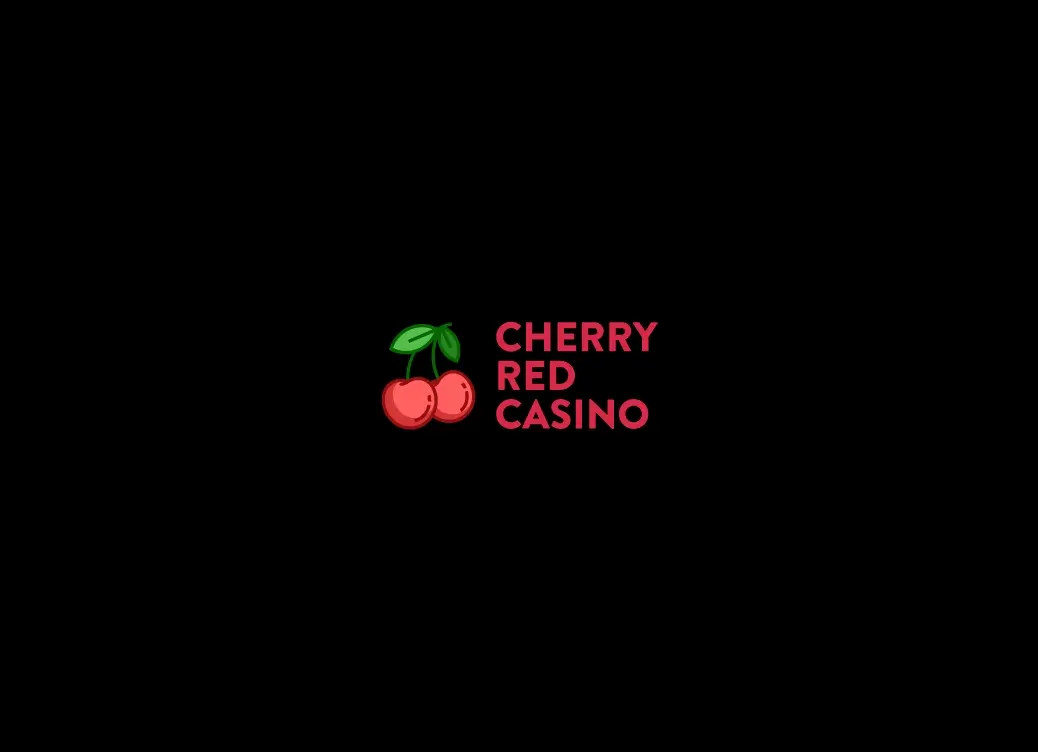 Pirots 2
Taking you to a world of dinos, the second instalment of the Pirots game comes only a few months after the original pokie. Pirots 2 by ELK Studios sees the Renaissance birds fly back to the world of dinos which promises heaps of action. Spun on a playing field from 6×6 up to 8×8, the birds have made their way to the grid to collect amber fossils. They do this with all sorts of feature symbols to enhance their winning potential. You will see wilds, coin prizes, grid expansions, upgrades, and symbol transformations in the game to boost the action. During the free symbols, symbol values and the size of the playing field are persistent so they can make a heck of a difference. In total, there are top wins of 10,000x the bet waiting for your spin. Let's check out more about the game in our Pirots 2 review.
Pirots 2 Review
The first Pirots game was very well received by gaming enthusiasts in New Zealand and other countries. When that happens, pokie providers get triggered to come up with a part II when the time is ripe. The same was true for Pirots, but we didn't expect the second part to be launched merely 4 months later. Although Pirots 2 is definitely a great game, but software developers really need to calm down because releasing a sequel within a few months is just a little bit too soon if you ask us. Nowadays, the movie industry starts writing new film scripts right after a new real life tragedy and pokie producers seem to follow their example in the world of online gambling. In Pirots 2, the birds are back and they've found a world with dinos who are still alive and might help you win some awesome prizes. In addition to a completely different game theme, this part II gives us some new bonus features, adding some great thrills, whilst also keeping to what worked well and making use of the same basic elements. Find out what stayed and what's new in Pirots 2.
Nice to know
| | |
| --- | --- |
| Launched | 7 November 2023 |
| RTP | 94.0% |
| Volatility | High |
| Software | ELK Studios |
| Features | Avalanche / Cascading wins, Bonus Bet, Bonus symbols, Buy Feature, Free Spins, Level Up, Scatter symbols, Wild |
| Theme | Dinosaurs |
| Paylines | 1 |
| Grid Layout | 6x6 to 8x8 |
| Min. bet/line | $ 0.20 |
| Max win | x10,000 |
| Jackpot | NA |
Positive points
✅ Max Win: 10,000x The Stake

✅ Single RTP

✅ Very Extensive Features

✅ X-iter Feature

✅ Outstanding Sequel of Pirots
Negative points
❌ Low 94% RTP

❌ High Variance
Review Pirots 2
We were taken to the sunny Caribbean in the first Pirots game, and in part II, ELK Studios takes us back in time in the Pirots 2 online pokie game. Now, players are off to the prehistoric with birds waiting for you as well as prizes up to 10,000x the stake. This is the same max payout as in the first part, whilst there have been lots of enhancements when it comes to the bonus features that are offered in this online pokie. Fans of the original Pirots game are expected to have a different experience in this part 2. Ready to travel back into time and discover what treasures are available in Pirots 2? Read on and find more about it.
How to Play
Different top online casinos in NZ feature this online pokie by ELK Studios in their game lobby and Kiwis won't have any lack of choices when it comes to playing Pirots 2. Before they make their first spin it is however important to discover how to play the game:
Pirots 2 pokie is based on a so-called CollectR mechanic. This basically means that the four birds collect clusters of paired Ambers, coins, or wilds showing on the grid.
The playing field begins with a 6×6 playing field, but these can expand to 6×6. It's not too difficult to understand the process of making spins on this pokie.
Before making your first spin, you will need to set your bet. This can be done from $0.20 to $100, which should make it suitable for all sorts of players.
You can play this game by making use of the Spin button. The Autoplay function is available for players who want to sit back and relax whilst playing.
Click to the paytable to find out more about the rules of the game and the settings.
Play safe, play responsibly, and stop when you don't feel like you're having fun.
Symbol Wins
Pirots 2 not only takes players to a jungle, it also takes them back into time as there are dinos all over the place. Interestingly, there is a roller coaster track as well found on the grid, giving the game a sort of a Jurassic look and feel. Even the audio heard in Pirots 2, reminds us of the Jurassic Park movie. Although this world is different in many aspects to the Caribbean themed part 1, the graphics follow the same style of the original game. The audio of this online casino game perfectly fits the rest of the setting with the same being true for the icons and symbols. This is why you'll see fossils in different colours, with the red amber fossil being the most valuable symbol of Pirots 2. This symbol awards between 0.1 and 50x the stake, with the exact payout depending on the level you reach. Pay some extra attention to 4 bird symbols as these are the ones that move and collect feature symbols + matching fossils. In addition, there is also a wild symbol that substitutes for any amber fossil symbol. Here is more about the different symbols in the Pirots 2 game:
| | |
| --- | --- |
| Symbol | Payout |
| Blue Amber Fossil | Pays 0.05 to 10x the stake |
| Green Amber Fossil | Pays 0.05 to 15x the stake |
| Purple Amber Fossil | Pays 0.1 to 20x the stake |
| Red Amber Fossil | Pays 0.1 to 50x the stake |
| Blue Bird | Moves and collects all feature symbols + blue amber fossils |
| Green Bird | Moves and collects all feature symbols + green amber fossils |
| Purple Bird | Move and collects all feature symbols + purple amber fossils |
| Red Bird | Move and collects all feature symbols + red amber fossils |
| Dinosaur Skull Scatter | 3 activates Bonus Game feature |
Bonus Features
The Pirots 2 pokie comes with a total of 4 different bonus features. The birds are the ones that collect amber fossils and feature the different symbols that activate the modifiers if you manage to collect enough of them. The good thing is that they will come with upgrades, coin prizes, wilds, and an expanded playing field whilst they lead to symbol transformations. During the free spins, the size of the playing field and the level of amber fossil payouts will remain persistent. Here is some more info about the different features:
Symbol Collection Feature
In the CollectR mechanic, the bird symbols will move and collect feature symbols and amber fossils of the same colour. If enough symbols are collected, one pending feature symbol release is added. Up to 3 feature symbol releases can be stacked at the same time with all stacked feature releases awarded. Also, a feature symbol release is awarded right before an egg symbol hatches or the meteor strikes. This is done as part of the first free spin in the main bonus feature or when birds aren't able to collect any more symbols. A feature symbol release converts a random number of amber fossils into random feature symbols, which is known as the Symbol Collection feature.
Feature Symbols
Upgrade: Upgrades the payout level of 1 amber fossil symbol by 1-3 steps, up to level 7.
Upgrade All: Upgrades the payout level of all 4 amber fossil symbols by 1-3-steps, up to level 7.
Coin: Its value is collected and the Max Win Coin pays the remaining amount required to make it to the max win.
Wild: Substitutes for any amber fossil symbols at their current payout level.
Red Button: activates a meteor strike that explodes symbols and expands the playing field to 8×8.
Egg: The dinosaur hatches at the end of the spin, this is done when birds don't collect more symbols. After this, redrops will land in the empty spaces.
Popcorn: Fill empty grid spaces with Popcorn when collected by a bird. This allows birds to cross the empty spaces 1x each. This is done to give extra clusters of symbols.
Mushroom: Transforms a cluster of amber fossil symbols into the same colour as the bird. It is also able to convert a random number of amber fossils into feature symbols.
Bonus Game feature
Activated when the bird collects 3 Dinosaur Skull Scatters during a regular base game spin. Coming with 5 FS, the feature symbol will be released during the first free spin. The grid size and the payout level of the amber fossil symbols are persistent whilst the feature lasts. With 3 scatters, you earn extra free spins.
X-iter feature
Finally, there is an X-iter feature for players in New Zealand. As always, there are a few options which the cost of each feature ranging between 3 and 500x the stake. Below, we'll explain each of the features:
Bonus Hunt: 4x higher chance of activating the bonus.
Popcorn Fiesta: activates a spin with the popcorn feature from the start.
Maximum Grid Size: activates a spin played on an 8×8 grid.
Bonus: activates a round of free drops.
Super Bonus: activates an enhanced round of free drops, played on an 8×8 grid and upgrade symbols to all amber symbols.
Payout Metrics
The RTP of Pirots 2 is set at 94% which is a lot lower than the average of 96%. Then again, there is only one RTP version which saves a lot of time as you won't have to compare the game and check the paytable in order to assure you're not missing out. The RTP rate is definitely not the best but the upside is that it's the only one you can choose from. With a hit frequency of 25.4%, your chances of making a winning spins are very favourable as it stands for a winning spin every 3.93 spins on average. Finally, the variance is high and the Pirots 2 pokie offers payouts of 10,000x the bet. This stat hasn't changed from the original version that was released in July 2023.
Summary
The designers of ELK Studios are some of the most creative out there and Pirots 2 is once again a great production by this popular studio. The second part of Pirots is very different from the first one whilst it maintains some of the basic elements of the game. ELK Studios has well executed this second part although they've only had a few months to do so as the first part was released in July 2023 whilst the second part was launched a few months later in November. The same birds have found their way to the second instalment but somehow they've managed to fly back into the time with the setting being completely different.
The game can still lead to wins as high as 10,000x the stake which is at the same level as what the original Pirots paid out. Some of the base elements are maintained as well whilst the bonus features are a lot more extensive than in part 1. The volatility level was increased from medium-high to high whilst the same low 94% RTP rate was maintained leading to a few less pros and some more cons for this newer. Still, we believe that both players new to the Pirots game and those that have made their spins on the first part will enjoy what they see in Pirots 2. Try out yourself playing the free demo which we've included in our review.