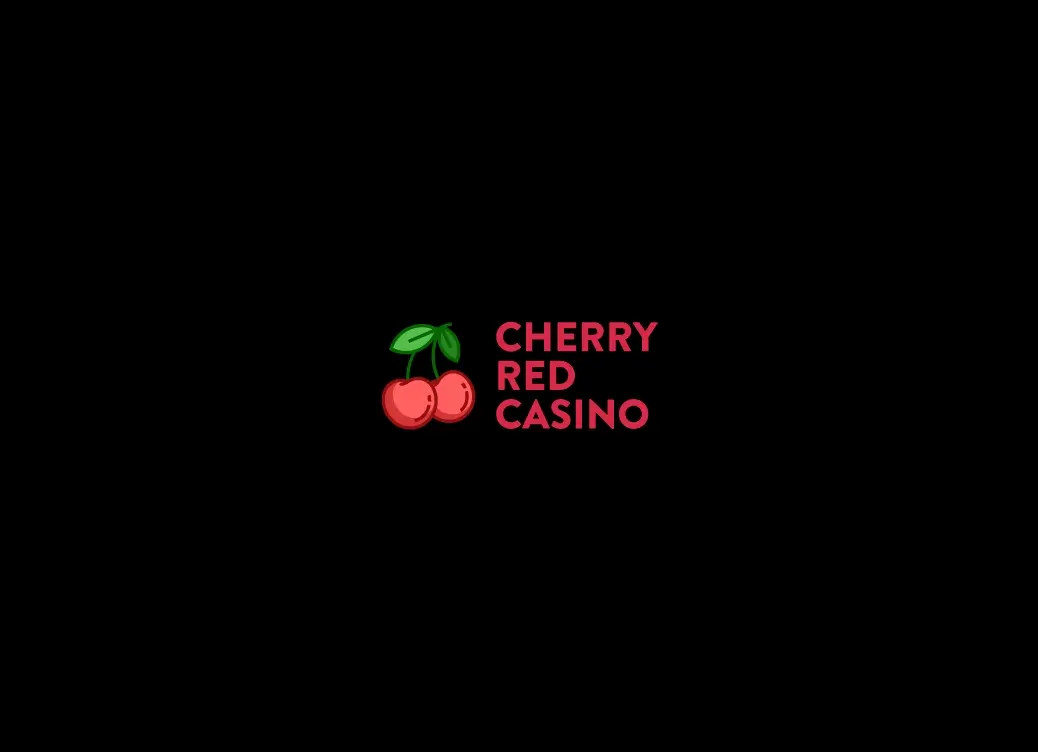 Milkshake XXXtreme
Step into a world of milkshakes in the Milkshake XXXtreme pokie by NetEnt. Played on a 6×6 grid giving you Scatter Pays, there are always avalanches going on for prolonged wins. Whilst you're in the winning mood, make sure to look out for milkshake glasses which are subject to multipliers up to 100x. Filling multiple milkshake glasses will make you see how multiplier values are combined. There are two random Boosters in the game to give you bigger multipliers and a rainbow milkshake glass which then collects wins from all symbols. Finally, there are XXXtreme Spins which guarantee more milkshake glasses and wild symbols. With an RTP rate of 96.06% and 7100x the stake max wins, it won't hurt that these milkshakes get a little bit too sweet sometimes. Here is our full review:
✅ 7100x Max Win
✅ Buy Feature
✅ Entertaining Features
✅ Average Base RTP
❌ Ranging RTP
❌ Not Even Close to Starburst XXXTreme
❌ High Minimum Bet
Milkshake XXXtreme Review
We're not really sure whether Milkshake XXXtreme is a step forward or backward in NetEnt's XXXtreme series. We find this game to be a lot less extreme than the other games in the series, which includes the original Starburst XXXtreme. The 6×6 Pay Anywhere play field is fully filled with candy and ice cream, and eligible players can trigger enhanced XXXtreme Spins that come with two options. Make sure to look out for the Milkshake Multipliers up to x100, and you can get up to 4 in a single Avalanche sequence. A random booster will enhance the multiplier, or make it easier to upgrade for more. A 7,100x win potential is not extreme, but quite okay for a low-medium volatile instalment.
Nice to know
| | |
| --- | --- |
| Launched | 23 February 2023 |
| RTP | 96.06%, 94.06%, 92.06% |
| Volatility | Low-medium |
| Software | NetEnt |
| Features | Avalanche / Cascading wins, Free Spins, Multiplier, Pay Anywhere, Random multiplier, Symbols collection (Energy) |
| Theme | Candy, milkshake |
| Paylines | Pay Anywaerey |
| Grid Layout | 6x6 |
| Min. bet/line | $ 0.25 |
| Max win | 7100x |
| Jackpot | N/A |
Review Milkshake XXXtreme
If you haven't played the original XXXtreme series, you should definitely have a go at this online pokie. From the get-go you can already tell that the game theme of Milkshake XXXtreme is all about colourful confectionaries. The colourful background design and electric audio blend nicely, giving players a joyful experience. The scatter pays engine comes with magnificent wins, whilst the avalanche feature gives players quite some winning chances. This casino game by NetEnt has multipliers, win boosters, and, of course, the XXXtreme spins with guaranteed wilds. If this sounds good then our Milkshake XXXtreme pokie review will give you a taste of what to expect in this new release.
How to Play
The grid that Milkshake XXXtreme comes with is a 6×6 matrix that uses scatter pays mechanics instead of the typical paylines or way wins. Every player's goal should be to collect 8 or more of the same icons anywhere on the reels to form wins. If you turn out lucky, match symbols of the colours that correlate with the glasses and potentially will activate multipliers.
You can wager their preferred amounts between $ 0.25 and $ 50 per Milkshake XXXtreme pokie game.
Press the Spin button to start the game and play as random glasses land on the screen. When you press the Autoplay feature, the gameplay remains the same, with the difference that the reels spin automatically for a preselected number of rounds.
You can cancel the auto-spins at any time by pressing the Stop button.
Use the Milkshake XXXtreme demo pokie from our list of free online pokies to test this game for free.
Symbol Wins
On the 6×6 grid you will see different symbols including low values such as the spade, club, diamond and heart candies. The higher value symbols include bubblegum, mint, chocolate and strawberry syrup-soaked ice cream scoops. The best paying symbols are the strawberry ice cream scoop symbol awarding 0.8, 1.4, 3 or 4x the bet for 8-12, 13-16, 17-21 or 22-36 anywhere on the grid. The other symbol to pay attention to is the Milk Carton Wild symbol. This one can appear anywhere on the playfield, substituting for all paying symbols in this pokie. There are no traditional scatter or bonus symbols to be found in this game. Below you will find an overview of the Milkshake XXXtreme symbols:
| | |
| --- | --- |
| Symbol | Payout |
| Spade Candy | 8-12, 13-16, 17-21 or 22-36 = 0.4, 0.6, 1 or 1.6x stake |
| Club Candy | 8-12, 13-16, 17-21 or 22-36 = 0.4, 0.6, 1 or 1.6x stake |
| Diamond Candy | 8-12, 13-16, 17-21 or 22-36 = 0.4, 0.6, 1 or 1.6x stake |
| Heart Candy | 8-12, 13-16, 17-21 or 22-36 = 0.4, 0.6, 1 or 1.6x stake |
| Bubblegum Ice Cream Scoop | 8-12, 13-16, 17-21 or 22-36 = 0.48, 0.8, 1.6 or 2x stake |
| Mint Ice Cream Scoop | 8-12, 13-16, 17-21 or 22-36 = 0.56, 1, 2 or 2.4x stake |
| Chocolate Ice Cream Scoop | 8-12, 13-16, 17-21 or 22-36 = 0.6, 1.2, 2.4 or 3x stake |
| Strawberry Ice Cream Scoop | 8-12, 13-16, 17-21 or 22-36 = 0.8, 1.4, 3 or 4x stake |
| Milk Carton Wild | Substitutes for all symbols + appears on all positions |
Bonus Features
Milkshake XXXtreme is less extreme than we expected after Starburst XXXtreme. Still, there are several features to make the gameplay more exciting, including the avalanches, a milkshake maker and a booster feature.
Avalanches
Every win in this pokie causes a so-called avalanche. This means that all winning symbols fall off the playing field, after which new symbols take their place. These new symbols can also cause another win, which in turn gives an avalanche. As long as you make winning combinations, the avalanches will keep going.
Milkshake Maker
A milkshake glass appears to the left of the playing field with every spin. The aim is to fill this glass as far as possible with the right colour milkshake to get the highest possible win multiplier. A milkshake glass is randomly assigned in the following way where you will need to pay attention to the following details:
Color: red, green, orange or blue.
Multiplier: x2 – x100
Starting value for the points: 2 – 12.
If you get a win in the same color as the milkshake glass during the spin then the winning symbols will be collected in that glass and your points will go up. The more points in your glass, the more points you get from the symbols of the same color.
If you get 20 points and fill the glass completely you will get 2 new random milkshake glasses. At the end of the spin, full glass multipliers are applied to the winnings.
Booster feature
The Booster features gets randomly triggered. When that happens you will get one of the 2 boosters below.
Multiplier booster: gives your milkshake glass a higher win multiplier.
Color booster: turns your milkshake glass into a rainbow version, in which all symbols can be collected.
Buy Feature
You can also buy yourself direct access to the game features. There are two options available in this game.
10x stake per spin: get a spin with 2 milkshake glasses + 1 guaranteed Milk Carton Wild
95x stake per spin: get a spin with 4 milkshake glasses + 2 guaranteed Milk Carton Wilds
Payout Metrics
The Milkshake XXXtreme pokie comes with an RTP of 96.06% which is just a tad higher than the 96% online pokies average. Do note that NetEnt has also produced a 94.02% RTP version which may be available at some NZ online casino websites. At the time of writing there is no hit frequency rate information available. When it comes to variance, the Milkshake XXXtreme pokie is described as a casino game that falls in the low to medium bracket. This typically means a steady stream of lower wins whilst you play. The max win is 7,100x the total bet. The multipliers reaching up to 100x is the key to the top wins in the game.
Summary
Maybe a bit too sweet to some, this pokie game by NetEnt will appeal to those with a sweet tooth. Visually, the colour palette is very soft with heaps of pinks and purples. Candy themed pokies have shown to be popular and this game certainly fits into that category.
When it comes to the overall gameplay, it does look like NetEnt's Starburst XXXtreme pokie, but don't get your hopes up. The most striking similarity between the two is the XXXtreme Spins feature where you play with a higher stake in return for spins with up to 4 guaranteed milkshake glasses and up to 2 guaranteed wilds.
The goal in this game is to land winning combinations and also charge them with multipliers from filled milkshake glasses. Avalanches can give you some major wins which in turn will be subject to combined multipliers of filled milkshake glasses. The power of the Booster feature should not be underestimated as it increases multipliers and awards rainbow milkshake glasses that collect wins from all symbols. We find that the Milkshake XXXtreme pokie is quite a decent launch, especially if you enjoy Scatter Pays pokies. With 7,100x bet max wins, the XXXtreme part in the game's title will make you quickly think of Starburst XXXtreme which offers 200,00x bet top wins  — quite a difference if you ask us.