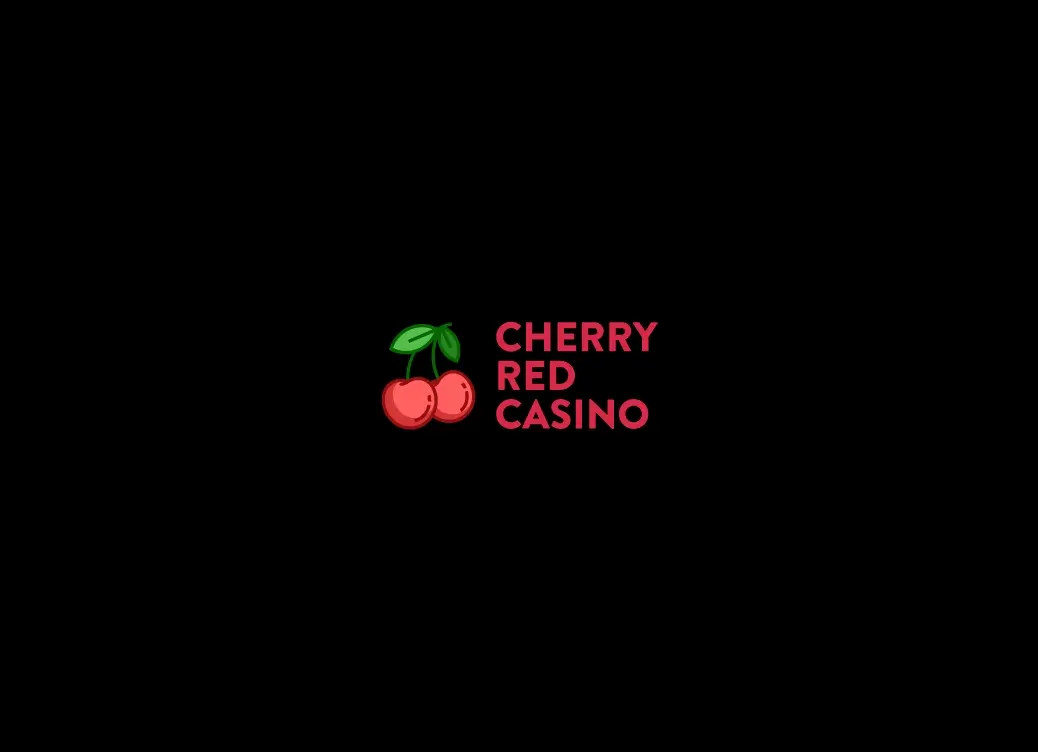 Harvest Wilds
Harvest season in NZ really depends on the veggies or fruits you're after, but if you are a fan of the early autumn colours and the ambiance that they bring, then you should definitely check out this brand new online pokie that perfectly captures the autumn aesthetic of the game. The Harvest Wilds pokie comes with a cartoonish design, lots of vegetables, and amazing rewards of up to 10,000x the bet, which really should be sufficient for most players in NZ. If you agree on this one, we suggest you read this full game review and discover all the incredible things that you can look forward to.
✅ Excellent Standard RTP
✅ Win Up To 10,000x Your Bet
✅ 3 Bonus Buy Options
✅ Different Bonus Features
❌ Ranging RTP
Harvest Wilds Review
Hacksaw Gaming is the game studio behind this colourful online pokie. Despite only having been around since 2018 this Malta based company has already achieved some major successes giving them several prestigious awards. Their latest online pokies have been in high demand by both casinos and players which explains why this game is so popular amongst players around the world. The layout of Harvest Wilds comes as a square grid that is made up of 7 rows and 7 reels and winning combinations are made by applying the cluster pays mechanism.
In order to make a winning combination, you will need to land a cluster of at least 5 identical symbols that are adjacent either horizontally or vertically, giving you a lot more ways to win. This way of playing is combined with the cascading system, which means that winning symbols will disappear from the reels and will be replaced by new ones. This gives you more possibilities to create new winning clusters and thus earn more rewards.
Nice to know
| | |
| --- | --- |
| Launched | 22 February 2022 |
| RTP | 96.41%, 94.30%, 92.19%, 88.45% |
| Volatility | High |
| Software | Hacksaw Gaming |
| Features | Avalanche / Cascading Wins, Bonus Bet, Buy Feature, Cluster Pays, Multiplier, Respin Wild, Respins, RTP Range, Sticky Wilds, Wild |
| Theme | Farm |
| Paylines | Cluster Pays |
| Grid Layout | 7-7 |
| Min. bet/line | $ 0.20 |
| Max win | x10.000 |
| Jackpot | N/A |
How to Play
This grid by Hacksaw Gaming comes with 6 reels in 5 rows and as mentioned before, works with a cluster pays-mechanism that basically means that all symbols pay as scatter symbols. As a consequence, your objective is to make a winning combo by landing 5 to 15+ matching symbols anywhere in the grid. Kiwis can get the maximum win of 10,000x the stake for a minimum of $0.20 or a maximum of $100 per spin.
To play Harvest Wilds, make sure to follow the steps below:
Open this online pokie in your preferred online casino's lobby.
First make sure to go to the paytable and look up the values of the pay symbols.
Choose a bet somewhere between $0.20 and $100.
Set your betting limits at your online casino.
Play responsibly.
Symbol Wins
Harvest Wilds takes place on a farm in the middle of the harvest season. It is a beautiful autumn morning with a clear blue sky, a nice sun, and probably a fresh wind. On the left of the screen we see a big hay bale and some nice trees, whilst on the right we encounter a golden wheat field. The different symbols of Harvest Wilds pokie are shown by different kinds of vegetables. Starting with the low values we have a capsicum, a parsnip, a carrot, a pumpkin, an aubergine, broccoli, a radish, and the top symbol is the corn, which is worth 200x the stake for a cluster of +15 symbols. The group of special symbols is made up of the sunflower wild, which also comes with a multiplier that can largely boost your rewards.
| | |
| --- | --- |
| Symbol | Payout |
| Capsicum | 5, 6, 7, 8, 9, 10, 11, 13 or 15+ pays 0.1, 0.2, 0.3, 0.4, 0.75, 1, 2.5, 10, or 20x |
| Parsnip | 5, 6, 7, 8, 9, 10, 11, 13 or 15+ pays 0.1, 0.2, 0.3, 0.4, 0.75, 1, 2.5, 10, or 20x |
| Carrot | 5, 6, 7, 8, 9, 10, 11, 13 or 15+ pays 0.15, 0.25, 0.35, 0.45, 1, 2, 3.75, 15, or 30x |
| Pumpkin | 5, 6, 7, 8, 9, 10, 11, 13 or 15+ pays 0.15, 0.25, 0.35, 0.45, 1, 2, 3.75, 15, or 30x |
| Aubergine | 5, 6, 7, 8, 9, 10, 11, 13 or 15+ pays 0.3, 0.4, 1, 2, 3, 4, 6, 10, or 75x |
| Broccoli | 5, 6, 7, 8, 9, 10, 11, 13 or 15+ pays 0.3, 0.4, 1, 2, 3, 4, 6, 10, or 75x |
| Radish | 5, 6, 7, 8, 9, 10, 11, 13 or 15+ pays 0.3, 0.4, 1, 2, 3, 4, 6, 10, or 75x |
| Corn | 5, 6, 7, 8, 9, 10, 11, 13 or 15+ pays 0.5, 1, 2, 3, 4, 6, 10, 20, or 100x |
| Water Drops symbol | Each Water Drop Symbol will give you one respin |
| Fertilizer | Increases the multiplier value on one of the Sunflowers by 1. |
| Epic Fertilizer | Increases the multiplier value on all Sunflowers on the grid by 1. |
Bonus Features
The wild symbols are perhaps the most important feature in Harvest Wilds which shouldn't come as a surprise, given the name of the pokie. But in addition to the wilds, there is also a Cascades feature, a Respins feature, a Fertilizer feature and a Feature Spins option. We'll take a closer look at these features and what they stand for.
Wild symbols
The wild symbols start in Harvest Wilds, like the final harvest, in the form of seeds that can land on the playing field. These seeds don't carry any value on their own, but if there is at least 1 winning cluster they can grow and boost your combinations. The sunflowers emerging from the seeds are the true wild symbols. This means that they can substitute for any regular symbol to form winning combinations.
But that's not all, as every sunflower starts with a win multiplier of x2. With each respin or cascade, the sunflower moves to a new place on the playing field. A maximum of 4 sunflowers can be active on the playing field at the same time. If there are multiple wild symbols on the same win, their values ​​are multiplied by each other. The outcome of this accumulative value is then the final profit multiplier for that profit. Thanks to the Fertilizer feature, the value of the multipliers can increase to a maximum of x4. Just to give you an idea of what's waiting for you: if you happen to have 4 sunflowers with a multiplier of x4, you will get a total multiplier of 4x4x4x4 = 256x.
Cascades feature
As soon as a winning cluster lands on the playing field, the Cascades feature comes into action. All winning symbols are removed from the playing field after which all symbols fall down and new symbols come from the top of the playing field. If this results in a win again, these symbols also fall from the grid to make way for new symbols. This continues until there are no more winnings.
Respins feature
When a water drop symbol falls on the grid, it is collected in the rain gauge on the right side of the playing field. You can collect a maximum of 5 water drops in this. At the end of the Cascades, you get an extra respin for every collected water drop.
Fertilizer feature
There are two types of Fertilizer symbols in Harvest Wilds. The normal Fertilizer symbol increases the win multiplier of 1 wild symbol by +1. The Epic Fertilizer symbol increases the win multiplier of all wild symbols on the playing field by +1.
Feature Spins option
Harvest Wilds has a Feature Spins option, which is very similar to developer ELK's X-iter feature. This basically means that there is a guaranteed seed on the playing field. If you choose to use this option, you can choose from 3 options:
Feature Spins 1: this option costs 5x your stake and gives you 2 seeds at the start of the spin. The RTP for this option is set at 96.27%.
Feature Spins 2: this option costs 25x your stake and gives you 3 seeds at the start of the spin. The RTP for this option is set at 96.38%.
Feature spins 3: this option costs 100x your stake and gives you 4 seeds at the start of the spin. Your RTP is set at 96.34%.
Bear in mind that the Bonus Buy button takes you to the Feature Spins mode until you switch back again, so hitting the spin button will consequently buy the chosen feature spin each time. Also be aware that even though you make use of the bonus feature, you are not guaranteed to land the necessary win that turns the seeds into Sunflower wilds.
Payout Metrics
Harvest Wilds is an online pokie from Hacksaw Gaming that features 7 reels and 7 rows. A winning combination is created by landing 5 or more of the same symbol type in a cluster. In order to do so you can choose between making a minimum bet of $0.20 and a maximum bet of $100. The RTP of Harvest Wilds is higher than the industry average of 96% as this pokie gives us an RTP of 96.35%. Like most online pokies from this game studio, Harvest Wilds also has a high volatility, where you can win up to 10.000x the bet.
Summary
The look and feel of this game is actually quite simple, which makes Harvest Wilds pokie a rather relaxing and entertaining gaming experience at the same time. You can become part of the easy going ambiance of autumn and daily life on a farm, all whilst creating clusters made up of vegetables and earning major rewards whilst you do so.
The combination of the cluster pays mechanic and the cascading system creates a rather thrilling and dynamic gameplay. Apart from that, you can utilise the wild multipliers and win some prizes that are definitely worth it. This Harvest Wilds pokie may not have the typical free spins feature for example, but it is still a very entertaining and creative game that's worth playing. The biggest twist in Harvest Wilds is the lack of a bonus round, and the inclusion of the rather striking Feature Spins Mode. Raindrop respins in escrow can boost your cascading winning streak for a good while and when things go your way and a few fertilizers upgrade the nudge, they may just push you in the direction of the 10,000x potential.