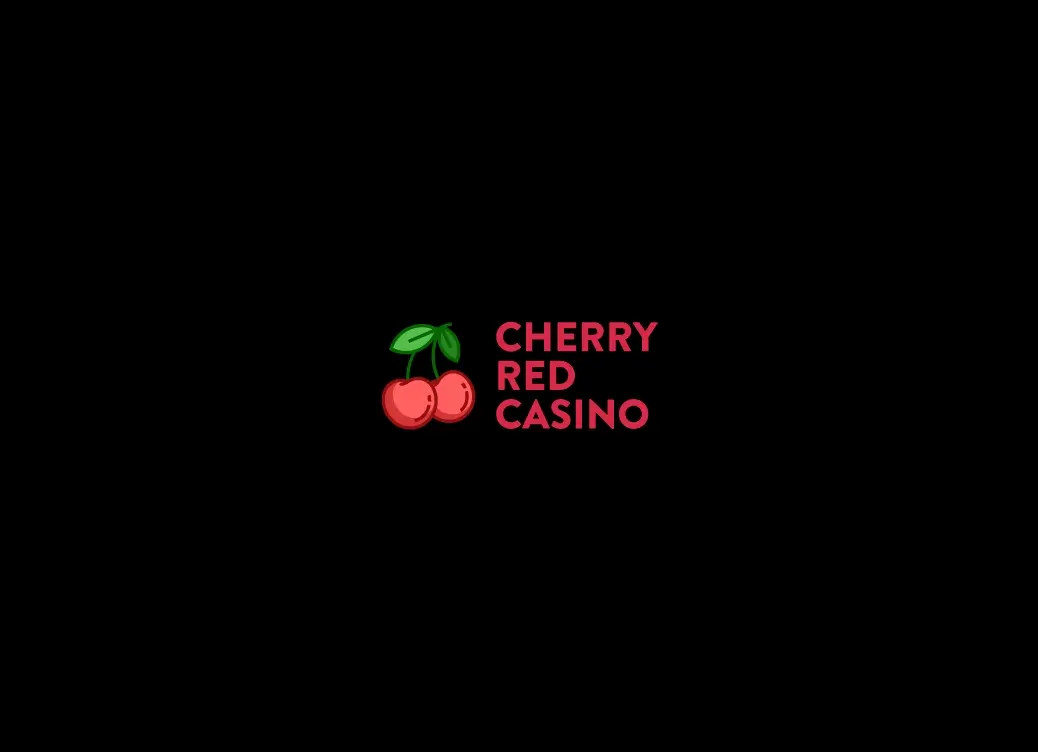 Gronk's Gems
Not everyone will be a fan of trolls, but those that don't will probably want to join Gronk's Gems adventures anyway as this is a friendly, gem-collecting cave troll. This troll is brought to you by Hacksaw Gaming, a game developer that tends to give their game an obscure touch, but they've taken it easy in this new title. With the action taking place on a 6×6 playfield with the Cluster Pays mechanism attached to it, there are cascades available with charging symbols. These come alive with the Epic Gem scatter lands. With the two free spins features, the Gem Hoarder feature comes with a progressive multiplier that increases for each removed symbol. That multiplier applies to winning clusters that come with the X-Gem symbol attached to them. This together can yield 7500x stake top wins. Here's what else is waiting for you in Gronk's Gems.
Gronk's Gems Review
You're welcome to step forward and meet Gronk, an initially scary-looking goblin who is actually very cute with his gemstones. The Gronk's Gems online pokie has a great story that involves a goblin in his cave that is filled with precious stones. In this production, Hacksaw Gaming made sure to use a 6×6 grid. Furthermore, players can also expect a cluster pays mechanism. As for the visuals, one should expect several colourful symbols and a semi-transparent matrix. As expected, the main attraction of the game is the animated goblin with precious stones found on his back and a bag in the backdrop. For the complete casino experience, this pokie game also has a nice and tranquil tune. If that sounds good to you then going through our complete Gronk's Gems pokie review will help you discover the game's features, such as the charged symbols and free spins. On top of that, CherryRed Casino New Zealand is where you can try a free Gronk's Gems demo.
Nice to know
| | |
| --- | --- |
| Launched | 08 December 2022 |
| RTP | 96.24% |
| Volatility | High |
| Software | Hacksaw Gaming |
| Features | Avalanche / Cascading wins, Buy Feature, Cluster Pays, Free Spins, Multiplier, Scatter symbols, Symbols collection (Energy) |
| Theme | Gems, Trolls |
| Paylines | Cluster Pays |
| Grid Layout | 6-6 |
| Min. bet/line | $ 0.10 |
| Max win | x7500 |
| Jackpot | N/A |
Positive points
✅ Decent RTP

✅ Medium Volatility

✅ No Ranging RTP

✅ Multiple Bonus Buy Feature

✅ Mobile First Approach
Review Gronk's Gems
Out of all the creatures in fantasy, the cave trolls might be the most feared ones out there, but at the same time they can turn out to be very fluffy as well. This counts for Gronk as well and this friendly troll might just turn out to be capable of giving you some great prizes. In this cluster-paying grid online pokie there are two bonus rounds known as Gronk's Treasure and Gems Hoarder which are responsible for making the best wins. This online casino game is part of Hacksaw Gaming's Pocketz Series of pokies, which is a line of online pokies with a focus on mobile players.
If you access this game on a mobile device such as a smartphone, you might just want to flip your device to landscape mode which will make you get the most out of your mobile experience. This way, you'll be able to see Gronk lurking to the side of the screen rather than just the regular game grid. Gronk is quite a great guy with gems growing from his shoulders and a facial expression showing curiosity rather than anger. Your main goal should be to make sure you keep on his good side as he's got some huge hands that could do some serious damage.
How to Play
Gronk's Gems is an online pokie game from Hacksaw Gaming that features 6 reels and 6 rows. You will create a winning combination by landing 5+ of the same symbols in a cluster, which then activates the cascade feature. This is when you can choose between making a minimum bet of $ 0.10 and a maximum bet of $ 100. Here is how to play Gronk's Gems by Hacksaw Gaming:
The Gronk's Gems online pokie has different self-explanatory signs that are found below the reels. Make sure to take a closer look at the thin curved pointer which is a black circle showing you the play button. This gives you a single round in this game once you click on it.
The bet section will make you adjust the total bet. In the Gronk's Gems game, you can wager at least $0.1 and make a maximum wager of $100 per round.
The tiny play icon can be used to launch auto-spins. Auto spins stand for anything between 10 and 1,000 automated spins. These all come with advanced settings if so preferred. Pressing the three lines, they will open a new column with different options to regulate the audio, music, and speed of play. It will also make you take a closer look at the payout table.
Symbol Wins
With a troll game theme, the world where Gronk's Gem is part of is like no other. Gronk's Gem is based on a large, but friendly, gem-collecting troll. His name Gronk sounds less friendly than he actually is in real life. This online pokie game NZ is set in a gloomy forest, with blue dominating the overall colour scheme. With Gronk to the left of the grid, you will also come across different coloured symbols. These include the colours green, blue, pink and yellow uncut gems. There are also the blue octagon, purple hexagon, gold star and orange diamond gems. The orange diamond gem symbol is the best paying symbol with clusters of 36+ awarding 1,500x your total stake. Please note that there are no wild symbols found in this game. You will, however, see other symbols like the Gem Bag, Gronk's Head and Epic Gem Scatter symbols which are all described in more detail below.
| | |
| --- | --- |
| Symbol | Payout |
| Green Uncut Gem | 36+ pays 150x stake |
| Blue Uncut Gem | 36+ pays 150x stake |
| Pink Uncut Gem | 36+ pays 200x stake |
| Yellow Uncut Gem | 36+ pays 200x stake |
| Blue Octagon Gem | 36+ pays 300x stake |
| Purple Hexagon Gem | 36+ pays 400x stake |
| Gold Star Gem | 36+ pays 500x stake |
| Orange Diamond Gem | 36+ pays 1,500x stake |
| Epic Gem Scatter | Appears during Charged Symbols feature |
| Gem Bag Scatter | 3 triggers Gronk's Treasure feature |
| Gronk's Head Scatter | 3 triggers Gem Hoarder feature |
| X-Gem | Only appears during Gem Hoarder feature |
Bonus Features
It is pretty striking that there are no wild symbols in Gronk's Gems. Fortunately, there are 3 special features that make this game a lot more interesting. These are: charged symbols and epic gemstone symbols, gem hoarder and the free spins feature. Here's what they do:
Charged Symbols and Epic Gem Symbols
As soon as a winning cluster is formed in Gronk's Gems and removed from the playing field, all other units of the winning symbol type (that were not adjacent to the winning cluster) change to their charged variant. A special tracker can be seen above the playing field that keeps track of how many charged symbols are present on the playing field at the time of play. After a spin, this tracker is reset.
Thanks to the waterfall mechanism, an epic gem symbol can land on the playing field. As soon as a spin has ended, because no new winning combinations can be made, an epic gem symbol turns all charged symbols on the playing field into the most valuable charged symbol present. This is only the case if an epic gemstone symbol is visible on the playing field at the end of a spin. This can result in new winning combinations, which means that the spin has not ended yet.
Gem Hoarder
Spinning three gem bag symbols in the base game means you activate the gem hoarder bonus. You will receive 5 respins, which are reset to their starting number each time you spin 3 gem bag symbols on the playing field. Important to know is that symbols cannot reach their charged state during the gem hoarder feature. However, there is a multiplier that is increased by +1 each time the waterfall mechanism takes place. However, this multiplier is only cashed in if you manage to get a winning cluster to adjoin a special x-gem symbol somewhere during this feature. For every time that succeeds, the multiplier at the end of the feature is applied to the total win.
Gronk's Gems Free Spins
Spinning 3 Gronk head scatters in the base game means you earn 10 free spins in Gronk's Gems. This free spins feature is set up in the same way as the base game, with the only difference that there is a greater chance that epic gemstone symbols will land. In addition, you do not have to pay a bet for the spins in this bonus round.
Bonus Buy Feature
Available in New Zealand, Kiwi players are able to buy three different features, which are all rated as highly volatile. These available options are:
Bonushunt Feature Spins: 3x the stake where each spin is 5 times more likely to trigger one of the bonus games.
Gronks's Treasure: 110x the stake to buy 10 free spins.
Gem Hoarder: 200x the stake to buy access to this specific bonus round.
Payout Metrics
The Gronk's Gems RTP is set at 96.24% which is about right as it is still higher than the online pokies return to player average of 96%. This casino game doesn't come with ranging RTP's which means you won't have to worry about any lower RTP's. When it comes to the game's variance, it's somewhere in the medium bracket and ranked as 3 out of 5. Also, the Gronk's Gems pokie comes with top wins of 7,500x your total stake. The bet section will enable you to adjust the total stake according to your bankroll or personal preferences. In this casino game by Hacksaw Gaming users can wager at least $0.1 and a maximum of $100 per round. The best chance of making the biggest winners will come from the Gem Hoarder feature as there is a progressive multiplier in play.
Summary
Recently, Hacksaw Gaming has checked the marks in three different ways as we see it. First there were the fluffy, but volatile, launches that got them to gain popularity. Then there was the phase with the dark side instalments, which paved their way to fame, and now they've chosen the middle way with an in-between category. Gronk's Gems falls into the last category as it comes with medium variance and combination of both scary trolls and a cute gemstones theme.
This huge animated troll stands is found behind the semi-transparent 6×6 playing field, and he reacts in completely different ways to everything that happens in the game. Epic Gem system is a rather innovative release if you ask us, and it can make you earn some top wins as well as keeping your cascading streak going. You will definitely get a lot more of that in the regular bonus round, while Gem the Hoarder feature is more likely to help you get the 7,500x potential. This mobile-friendly launch by Hacksaw Gaming is worth checking out, especially if you're a smartphone user.