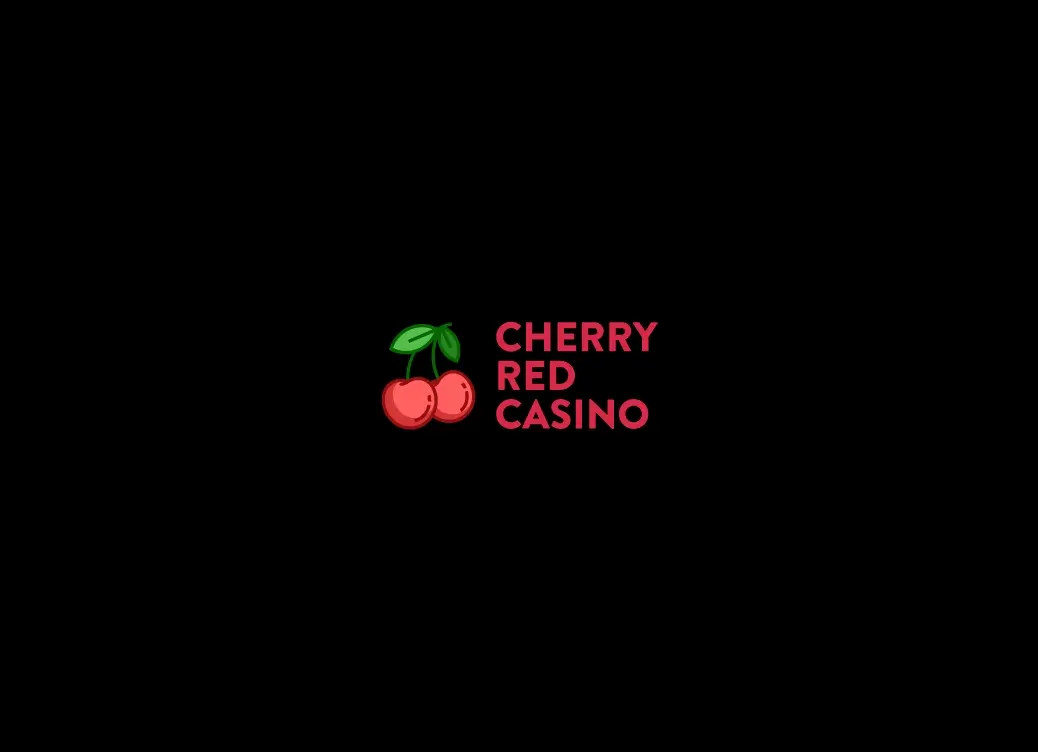 Gluttony
Indulge in the Gluttony pokie game by Nolimit City and satisfy your appetite for excitement. This unique offering features 5 reels and an impressive 3,125 ways to win, accompanied by a mouthwatering selection of no less than 9 bonus features. Prepare yourself for a feast of thrilling gameplay, including tumbles, upgraded symbols with lucrative multipliers, and Wild Pot wilds that not only substitute for other symbols but also collect food symbols and boost their multiplier values.
Amongst the standout features are the Order Up! free spins feature, where you can enjoy free spins along with multipliers of up to 4x. However, the star of the show is definitely the FEDCON 1 feature. In this enticing bonus round, you'll collect symbol wins to earn additional free spins whilst also boosting the multiplier of the infamous Fat Bastard. With a generous RTP rate of 96.09% and the maximum wins of 32,000x your stake, this adventure promises a delightful feast for both your senses and potentially your wallet.
Gluttony Review
Step into the world of Gluttony and let the flavours of this game tantalise your taste buds. Nolimit City once again showcases their creativity with a game that deviates from their usual style. Gone are the gory details, replaced instead by a captivating theme centred around food. Nolimit City turns its attention to the inevitable: "the seven deadly sins". Gluttony not only presents an abundance of delectable food on the screen but also serves up an impressive array of bonus features to savour, including xZone Sauce, Wild Pot, Golden Bell Spins, Order Up!, Heart Attack, and more. Get ready to dig in as we delve into all the enticing details of this gluttonous adventure.
Nice to know
| | |
| --- | --- |
| Launched | 06 June 2023 |
| RTP | 96.09%, 94.03%, 92.02% |
| Volatility | High |
| Software | Nolimit City |
| Features | Additional Free Spins, Avalanche / Cascading Wins, Buy Feature, Free Spins, Free Spins Multiplier, Multiplier, Multiway (+1024), Scatter symbols, Wild, Wilds with multipliers |
| Theme | Food |
| Paylines | 3125 |
| Grid Layout | 5-5 |
| Min. bet/line | $ 0.20 |
| Max win | 32,000x |
| Jackpot | N/A |
Positive points
✅ Good Base RTP

✅ Win Up to 32,000x The Stake

✅ Original Game Theme

✅ 9 Bonus Features
Negative points
❌ Ranging RTP

❌ High Volatility

❌ Less Compelling Than Other NLC Released
Review Gluttony
As we embark on this culinary online casino journey, we find ourselves in an upscale restaurant surrounded by a variety of appealing dishes displayed on the reels. The serene ambiance is occasionally interrupted by subtle hints of what awaits us. While the regular bonus rounds offer enjoyable gameplay, the true highlight lies in the FEDCON 1 feature. Here, the gluttonous character known as "Fat Bastard" indulges in an endless feast at the heart of the "food maze." As he gorges himself, his multiplier increases, paving the way for potentially mouthwatering wins. With a maximum win potential of 32,000x your stake, Gluttony serves up an enticing proposition. However, be warned, after testing this casino game, you may find yourself skipping your next meal.
How to Play
If you're new to Nolimit City titles, we invite you to sharpen your skills by trying the free demo of Gluttony, readily available on our CherryRed website. This risk-free opportunity allows you to explore the main game mechanics and get a taste of what this culinary adventure has to offer. To get started, let's take a brief overview of how to play Gluttony:
The main screen presents several clickable buttons, but one stands out with its size. The play button, adorned with a curved white arrow, initiates the spinning of the casino game's 5 reels and 5 rows.
For Kiwis who prefer automated spins, the small play icon reveals the autoplay settings, allowing you to set up to 1,000 auto-spins. Additionally, there is a lightning bolt icon that accelerates the gameplay for those seeking a faster pace.
On the left side of the screen, you'll find a coin symbol, which opens a new window presenting 25 different betting options ranging from $0.2 to $100 per round. The speaker icon controls the casino game's music, allowing you to turn it on or off with a simple click.
To access the paytable and gain more insight into the game, click on the triple line icon. This will open a window where you can find details about the game's symbols, history, and settings.
Symbol Wins
In Gluttony, Nolimit City has expanded the paytable to include a diverse range of symbols. You'll encounter 10 regular symbols and 5 special icons during your gameplay. The standard symbols offer payouts when you land 3, 4, or 5 identical symbols on adjacent reels. The regular symbols in the game depict an array of different dishes. Starting with a healthy salad symbol that offers payouts ranging from 0.1 to 0.4x your stake, followed by a salmon symbol that grants 0.15 to 0.6x your stake. The sushi symbol rewards you with 0.2 to 0.8x your bet, whilst the carrot and broccoli dish symbol can yield 0.25 to 1x your total bet. The bread with peppers symbol provides payouts ranging from 0.3 to 1.2x your stake.
Other symbols include a glass of beer, promising rewards of 0.5 to 2x your stake, and a dessert symbol that can give you up to 0.75 to 3x your bet. The pasta symbol also boosts your stake by 1 to 4x when included in a winning combination, whilst the burger symbol offers convenient payouts of 1.5 to 6x your stake. Finally, the pizza symbol serves up enticing rewards ranging from 2.5 to 10x your total stake. It's important to note that the scatter, wild, fat bastard, and xZ-sauce symbols do not offer direct payouts.
Symbol
Payout for 3
Payout for 4
Payout for 5
Salad
0.1
0.2
0.4x the stake
Salmon
0.15
0.3
0.6x the stake
Sushi
0.2
0.4
0.8x the stake
Vegetables
0.25
0.5
1x the stake
Dhokla
0.2
0.7
2.5x the stake
Beer
0.3
0.6
1.2x the stake
Ice Cream
0.75
1.5
3x the stake
Macaroni and Cheese
1
2
4x the stake
Burger
1.5
3
3x the stake
Pizza
2.5
5
10x the stake
Cooked Chicken Wild
Substitutes for paying symbols
Wild Pot
Substitutes, collects nearby food symbols and increases multiplier
xZone Sauce
Applies +1 multiplier on every paying symbol and wild
Silver Bell Scatter
Activates Order Up!/ Double Up!/Quadruple Up! features
Golden Bell Scatter
3 activates the FEDCON 1 feature
Bonus Features
The Gluttony pokie offers an impressive array of nine bonus features. It is highly recommended to try out the demo mode, which showcases enticing features such as tumbles, symbol upgrades, and xZone Sauce symbols. These special symbols add a +1 multiplier boost to paying symbols and wilds, enhancing your winning potential. The Wild Pot symbols serve as wilds and have the ability to gather nearby food symbols whilst increasing their respective multipliers. Additionally, players in NZ and beyond can enjoy respins with multipliers, the Order Up! feature that awards free spins with multipliers of up to 4x, and the exciting FEDCON 1 feature, where the collection of symbols leads to extra free spins and amplifies the multiplier of the Fat Bastard symbol.
Tumble feature
The Tumble feature in Gluttony adds an extra layer of excitement to the gameplay. When a winning combination appears on the reels, the symbols involved in the win are destroyed, causing the remaining symbols to tumble down and fill the empty spaces. This creates room for new symbols to fall from above, potentially leading to new winning combinations. The tumbling process continues until no more wins are formed. What's more, when symbols visually upgrade, their value is permanently multiplied by 2 until the next spin, offering the chance for even bigger rewards with 2x and 4x multipliers.
xZone feature
One of the standout mechanics in Gluttony is definitely the xZone feature. Keep an eye out for the xZone Sauce symbol, as it holds the power to enhance your wins. When the xZone Sauce symbol appears, it applies a +1 multiplier to every paying symbol and any Cooked Chicken Wilds adjacent to it, both vertically and horizontally. Multiple xZone Sauce symbols can land on the same row, but not on the same reel. During the FEDCON 1 feature, the xZone Sauce symbol can only land on the inner reels, boosting the multiplier for all connected paying symbols.
Wild Pot feature
The Wild Pot symbol in Gluttony adds an exciting twist to the gameplay. This wild symbol can only appear during the Order Up!, Double Up!, Quadruple Up!, and FEDCON 1 features, specifically on reels 2, 3, 4, and/or 5. When part of a winning combination, the Wild Pot tries to collect nearby food symbols, both horizontally and vertically. As it collects the adjacent food symbols, their multipliers increase, with low-value symbols gaining +1 per winning symbol and medium-value/wild symbols gaining +2 per winning symbol.
If the Wild Pot successfully collects nearby food symbols, it becomes sticky with an increased multiplier, providing an opportunity for even greater wins. However, if no nearby food symbols are collected, the Wild Pot is removed from play. Once collected, the Wild Pot symbol remains in place as a special Wild for the next tumble. Here's how it works:
Low value symbol: +1 per winning symbol.
Medium value/wild symbols: + 2 per winning symbol.
Golden Bell Spins feature
Triggered by landing 1 Golden Bell Scatter, the Golden Bell Spins feature offers thrilling respins with a multiplier boost. Initially, 2 respins with a 2x multiplier are awarded. Landing another Golden Bell Scatter grants 2 additional respins, with the multiplier increasing to an exciting 4x. If you manage to land 3 Golden Bell Scatters in succession, you'll unlock the FEDCON 1 feature, taking the excitement in this online pokie to completely new heights.
Order Up! Feature
To trigger the Order Up! feature, you'll need to land 3 Silver Bell Scatter symbols on reels 2, 3, and 4. This delectable feature rewards you with 8 free spins to savour. If a Golden Bell Scatter lands whilst the current multiplier is already 4x, the Order Up! feature is upgraded to the FEDCON 1 feature, granting 6 free spins for an even more appetising experience. Additionally, landing 1 Golden Bell Scatter and 2 Silver Bell Scatters triggers the Double Up! feature, offering 10 free spins with a 2x multiplier. And if you're lucky enough to land 2 Golden Bell Scatters and 1 Silver Bell Scatter, you'll indulge in the Quadruple Up! feature, treating yourself to 12 free spins with a generous 4x multiplier.
FEDCON 1 feature
The FEDCON 1 Bonus Round in Gluttony is a truly unique and captivating experience. Starting from the Fat Bastard symbol at the centre of the "maze," this feature takes you on a thrilling journey. Each level you progress through rewards you with extra spins and increases the Fat Bastard's multiplier. Collecting a specific number of winning symbols allows you to ascend through the levels, with 20, +30, +40, and +50 winning symbols needed to reach levels 2, 3, 4, and 5, respectively. Premium symbols and wilds also contribute to the progression of the Fat Bastard progress bar. With each level, the excitement intensifies, offering more free spins and greater win potential. Prepare to be both bewildered and entertained by the enigmatic FEDCON 1 feature.
Nolimit Bonus feature
For players in New Zealand, Gluttony offers the Nolimit Bonus feature, providing a welcome shortcut to the bonus rounds. With three options available, you can buy your way into various bonus features by wagering 100 to 1,000x your total stake.
Pay 100x to get the Order Up! FS round with a max RTP of 96.08%.
Pay 1,000x to get the FEDCON 1 round with a max RTP of 96.09%.
Pay 300x to get the Super Lucky Draw with a 40 % chance of the Order Up! round, a 10% of the FEDCON 1 bonus, a 30% chance of the Double Up! round, and a 20% chance of the Quadruple Up! round. The top-tier RTP for this option is 96.11%.
Payout Metrics
Gluttony offers a solid return to players (RTP) of 96.09%, surpassing the online pokies average of around 96%. Within this RTP, 58.23% is derived from the base game, whilst 37.86% comes from the bonus features. It's worth noting that some NZ online pokie sites may offer other versions with different RTP values, such as 94.03% and 92.02%. You can always find information about the specific RTP version you're playing in the Paytable.
With extreme volatility (rated 10/10), Gluttony guarantees an exhilarating gaming experience. The hit frequency rate stands at 25.27%, meaning you can expect a winning combination to appear, on average, every 3.95 spins. Free spins, on the other hand, are triggered approximately every 309 spins. The max win potential in Gluttony reaches an impressive 32,000x your bet. Whilst landing this massive win occurs, on average, every 52 million spins, you can still enjoy wins of 100x your bet or more every 735 spins.
Summary
Nolimit City has once again sparked conversation with the release of Gluttony pokie, a visually striking casino game that delves into the realm of healthy eating and sustainable diets. Inspired by the funny character of Fat Bastard, who possesses an insatiable desire to devour copious amounts of food, this online pokie embraces a tongue-in-cheek approach to a somewhat sensitive subject. Join us as we explore the captivating gameplay, unique mechanics, and enticing features that set Gluttony apart.
Gluttony introduces players to a variety of distinct features that add a fresh twist to the gameplay experience. The Crosslink Wins mechanic offers a new dimension of excitement, whilst the xZone feature, which boosts the multiplier on adjacent paying symbols and wilds, is another very welcome addition. These innovative bonus features, combined with respins and generous multipliers in the Up! features, pave the way for the ultimate highlight of the game: the FEDCON 1 feature. With 14 free spins as a starting point, players embark on a journey through five levels, each offering increased free spins and a higher multiplier for the Fat Bastard symbol. The Wild Pot feature also proves to be highly rewarding during this round, whilst Golden Bell Scatters add multiplier values to the outer reels, intensifying the thrill.
We have to say, the FEDCON 1 feature in Gluttony is both perplexing and entertaining. Starting with an impressive number of 14 free spins, players will need to collect a specific number of winning symbols to progress through the five levels. As each level is reached, more free spins are granted, and the multiplier for the Fat Bastard symbol increases. It's worth noting that the Wild Pot feature can be particularly lucrative in this round. While the FEDCON 1 feature may initially leave some players a bit dazzled, it adds an element of excitement and unpredictability, setting it apart from the typical pokie experience.
The ultimate goal is to indulge Fat Bastard and unlock the potential for monumental wins. With the chance to land maximum wins of 32,000x your bet, players are enticed to witness the gluttonous character's transformation. This online pokie captivates with its charm, controversial take on food, and innovative mechanics and bonus features that truly set it apart. It's a captivating journey that will leave players craving more, just like the larger-than-life Fat Bastard himself. Prepare to embark on a mouthwatering adventure that blends charm, controversy, and innovative mechanics for a truly remarkable online gambling experience. Gluttony is a delectable feast that'll keep you coming back for more.