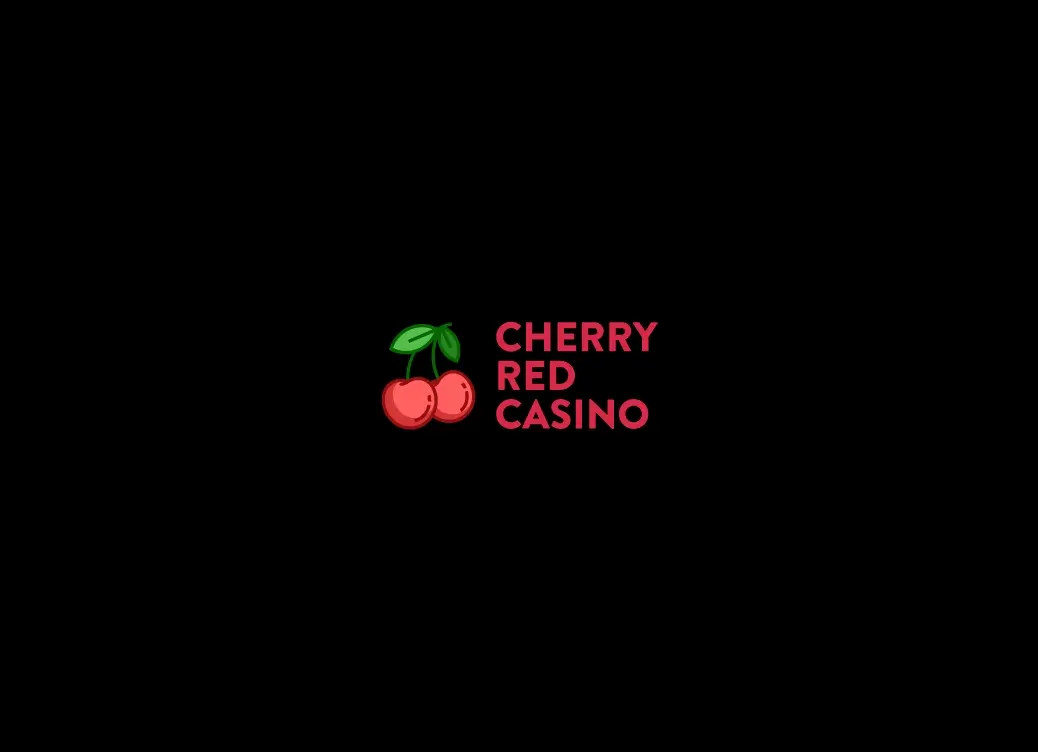 DJ Psycho
Those who remember DJ P5ychØ who starred in Nolimit City's The Rave will be delighted to find out that the dj is back for more. DJ Psycho made his comeback for another blast in this relaxed successor that gives us chilled rhythms, neon light, and the complete experience including lots of cannabis. Whether that slows you down or speeds you up is a different question, but let's say that there is once again a lot to get excited about in this original game. With flashy lights coming from the DJ booth, you will have the time of your life if you're just as much in the music scene as us. It also means that it can be a bit overwhelming which is exactly what some players will like whilst the ones not familiar with the scene might be chased away. Assuming you're just as thrilled with games by NLC as we are, the DJ Psycho game is a title most players will not forget anytime soon.
DJ Psycho Review
DJ Psycho is a brand new casino pokie produced by Nolimit City, as a spin off of the popular pokie The Rave which was released in July 2022. Other than giving the stage to the same DJ, there are quite some differences. First of all, the tunes in DJ Psycho have slowed down and give the player much more of a house music vibe. This explains why the DJ Psycho is a less volatile follow-up to The Rave, with the 25,420x max potential win also reduced from its predecessor (41,500x the bet). There are heaps of special symbols in the game that can activate the total of 11 different features giving the player all the entertainment they'll be counting on. If this sounds good to you then let's head to the DJ boot.
Nice to know
| | |
| --- | --- |
| Launched | 22 August 2023 |
| RTP | 96.05%, 94.09%, 92.08%, 87.04% |
| Volatility | Medium-High |
| Software | Nolimit City |
| Features | Additional Free Spins, Avalanche / Cascading Wins, Bonus symbols, Buy Feature, Cluster Pays, Free Spins, Free Spins Multiplier, Multiplier, Symbol Swap |
| Theme | House music |
| Paylines | Cluster pays |
| Grid Layout | 5-3 |
| Min. bet/line | $ 0.20 |
| Max win | 25,420x |
| Jackpot | N/A |
Positive points
✅ Good Base RTP

✅ Win Up to 25,420x The Stake

✅ 11 Bonus Features

✅ Bonus Buy Feature

✅ Original Game Theme

✅ Successor of The Rave

✅ Medium-High Volatility
Review DJ Psycho
DJ P5ychØ is once again ready to rock the show with a world that is known for its chaos, quite a beautiful chaos that is. Available with a playing field of 4×4, this game has a less extreme volatility than its upbeat predecessor, but it is still fast enough to show off your best dancing skills. The base RTP is set at 96,05% and the wins can go up to 25,420 the stake which is an outstanding number. This game will most likely make it to the top lists at NZ online casinos as nearly all games by Nolimit City make it there. Your attention should be going towards the multipliers in the Beat Bar which activate the two different free spins features and help you make the top wins. Below, you'll find all the ins and outs of yet another release by Nolimit City that is expected to make a lasting impression.
How to Play
This online casino game comes with a grid that is less normal from what one would expect which in this case means 4 reels, 4 rows and a cluster wins technique. The winning combinations in the game are made with 3 or more symbols matching either horizontally or vertically.
With a paying cluster, cascades are activated, which will then push winning symbols from the grid, making room for new symbols to replace them.
The betting range spans across 25 different levels, beginning at $ 0.20 and going up to $ 100.
After picking the bet that fits your bankroll, you can go ahead and click on the Play button. You can also enable the Autoplay function and spin the reels for a preselected number of rounds. We suggest you make use of the limits before you start with the auto spins.
The Turbo mode is meant to speed up the game.
The Menu icon will open the general game info of DJ Psycho.
Always remember to set your limits and play at recommended NZ online casinos.
Symbol Wins
If you manage to get to the free spins feature, you'll see how the sound speeds up and adds a disco disco touch to it. This is the moment you'll see a bank card and white powder which should give you an idea of what NLC means with this combo. On the reels of the grid, there are different coloured led lights which are part of the DJ controller. These stand for the low value symbols and are joined by the high value symbols showing lights with aliens, skulls, cannabis leaves, smiley faces and crowns on. Out of the light symbols, the pink crown light symbol is the most valuable one which stands for payouts of 1 up to 1,271x the stake for combos of 3 to 40. The wild is recognised by the W, and substitutes for all symbols in the game. Below, you'll read more about the different symbols in DJ Psycho:
| | |
| --- | --- |
| Symbol | Payout |
| Blue Light | 3 to 40+ = 0.05 to 200x the bet |
| Purple Light | 3 to 40+ = 0.1 to 250x the bet |
| Green Light | 3 to 40+ = 0.1 to 350x the bet |
| Orange Light | 3 to 40+ = 0.15 to 400x the bet |
| Red Light | 3 to 40+ = 0.2 to 450x the bet |
| Blue Alien Light | 3 to 40+ = 0.25 to 500x the bet |
| Purple Skull Light | 3 to 40+ = 0.55 to 550x the bet |
| Green Cannabis Light | 3 to 40+ = 0.75 to 650x the bet |
| Yellow Smiley Face Light | 3 to 40+ = 1 to 750x the bet |
| Pink Crown Light | 3 to 40+ = 1.25 to 1,271x the bet |
| Wild | 3+ triggers Free Spins feature |
Bonus Features
The DJ Psycho pokie game comes with an impressive number of 11 bonus features, which won't surprise players familiar with Nolimit City. It does mean there's a lot to discuss, so get ready for a whole range of bonus features. Amongst the features, there are two free spin features with all sorts of spins + multipliers waiting for you. Below, we'll discuss how everything in the game works. Let's start off with the symbols you'll need to look out for:
Crossed Symbol: If a symbol is transformed by the features, it will receive a second value.

During the first transformation, the medium symbol will be transformed to a medium pay symbol.
During the first transformation, low value symbols will turn into additional low pay symbols. If this newly formed symbol is transformed once again, it will become wild.

Break Symbol: awards itself and the symbols found to the left, right, above and below an additional selected symbol value.

Medium pays turn into an additional medium pay symbol. These are called Crossed symbols.
Low pay symbols will turn into an additional low pay symbol. These are called Crossed symbols as well.

Bite Symbol: gives itself and diagonal adjacent symbols an additional selected symbol value.

Medium pays will turn into an additional medium pay symbol. These symbols are called Crossed symbols.
Low value symbols turn into an additional low pay symbol. These symbols are called Crossed symbols.

Drop Symbol: will be triggered if there are 2 units on the reel area. If this happens, the shortest path between the two is selected. Next, all symbols in the path are transformed into a second symbol.
xKnob Symbol: will turn into a wild symbol, adding a value of 1 or more to the overall win multiplier. Note that the multiplier value is sticky.
xBPM Symbol: will turn into a wild symbol and multiply the symbol size by 2 for each symbol on its row.
Beat Bar: tracks the progress of multipliers on the coloured symbols. Each time a coloured symbol manages to connect, +1 is added to that specific colour. The Beat Bar will be sticky during the avalanches, Geez Spins and Psycho Spins but will reset for each spin in the base game. During the spin, 1 to 5 colours are chosen as free spins triggers.
GEEZ Spins
GEEZ Spins are activated during the base game if a chosen colour gets to a x3 multiplier. The specific colour will need to have activated free spins on the Beat Bar to activate this feature. When this happens, at first, 5 spins are awarded. Reaching x3 multiplier for any other coloured symbol awards 2 free spins. The Beat Bar is sticky during Geez Spins.
PSYCHO Spins
Reaching x5 multipliers for all coloured symbols in Geez Spins triggers Psycho Spins. If an x5 multiplier is achieved for all colours through the base game, 17 Psycho Spins are awarded. During the Psycho Spins, the general multiplier is sticky, and any hit will guarantee a feature symbol on the next avalanche. The Beat Bar is sticky during PSYCHO Spins.
Nolimit City Bonus
People who want to buy direct access to the different bonus buy features in the game can do so by paying the following values:
Geez Spins for 50x the stake.
Lucky Draw 1 for 77x the stake.
Lucky Draw 2 for 209x the stake.
Psycho Spins for 420x the stake.
Payout Metrics
The DJ Psycho RTP is set at 96.05% which is a reasonable percentage, although other versions are available at 94.09%, 92.08%, and 87.04% so we recommend paying close attention at your favourite online casino before making your first spin. Out of the top percentage of 96.05%, 54.35% is used for the base game, whilst 41.7% is kept aside for the bonus features. Other than most other titles by Nolimit City this game comes at the lower end of the high volatility range. The top win in DJ Psycho is set at 25,420x the total stake. This potential win will occur once every 37 million spins on average, that is, for the 96.05% RTP version of the casino game. In other words: on average, 1 in every 997 spins will give the player winner at least 100x the stake. These are stats that are fairly impressive.
Summary
Those familiar with Nolimit City will already know that this provider has more original pokie games than all other providers out there which is once again the case with DJ Psycho. Knowing what NLC is capable of, we have to say that we were slightly less impressed by this game than by The Rave which is a more extreme, up-beat version of DJ Psycho. We do find that this game theme is different from what all other game developers would think of launching with means that DJ Psycho performs excellently on an audiovisual level.
As many other games by NLC, the base game may be a bit confusing, but once you'll get used to it, you'll have the spin of your life. The base game is about upgrading symbols by making use of the symbol multipliers and once you become handy with this, you will get into the mood to play for access to the bonus rounds. Things can definitely speed up when the win multiplier only keeps building and adding to the payout, and the 25,420x potential is solid as always for Nolimit City, especially considering the fact that this is a pokie of the medium-high volatility range. All together, we would call DJ Psycho a relaxing successor of The Rave, and we're quite sure the 11 bonus features will get players in the mood to look out for the DJ at the DJ boot.