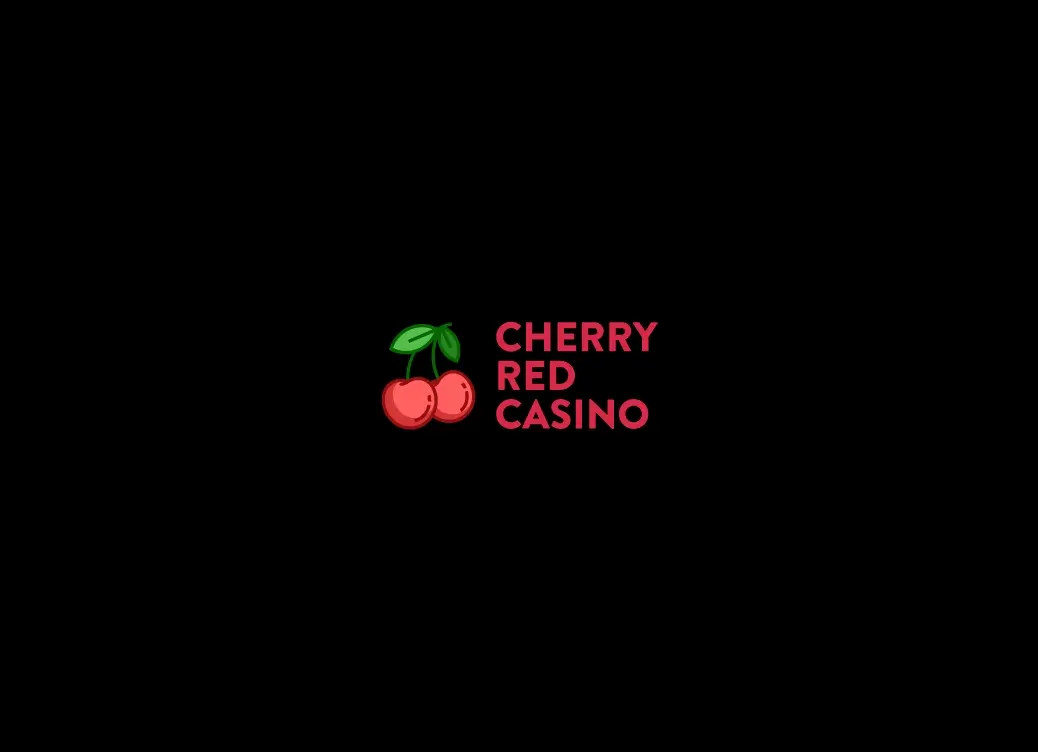 Cygnus 3
Embark on a celestial adventure with Cygnus 3, the latest addition to ELK Studio's astrology-themed series. Breaking away from conventional pokie setups, this game introduces a unique 6-reel formation with expanding rows that reach an impressive height of 8 symbols. Brace yourself for an astronomical number of ways to win, reaching up to a staggering 262,144. Prepare for an exhilarating experience as Cygnus 3 offers an array of thrilling features. Trigger avalanche wins that cascade down the reels, unlocking even more chances for victory. Keep an eye out for multiplier wilds that can magnify your winnings. And of course, don't miss the all-important Cygnus Wheel, where a single spin could award you with instant prizes, free drops, or one of three enticing jackpots. With a high volatility, maximum regular wins of up to 10,000x your stake, Cygnus 3 aims to deliver an exhilarating gaming experience that matches, if not surpasses, its predecessors. Curious to find out if it lives up to the hype? Read on for our Cygnus 3 review below.
Cygnus 3 Review
The Cygnus series has taken us on remarkable journeys through Ancient Egypt and the Renaissance, and now Cygnus 3 transports us to the heart of the Colosseum, illuminated by the night sky. As you spin the reels, the captivating Cygnus Wheel gracefully rotates against the backdrop of a starry canvas. The Gravity mechanic ensures that symbol drops fall into place, whilst Avalanche Wins expand the grid to a magnificent 6×8 size, offering an astronomical 262,144 ways to win.
Both multiplier wilds and multiplier symbols intensify the action, accumulating with each Avalanche sequence. Their combined powers unleash a boost to your total winnings, leaving you breathless with anticipation. The true highlight, however, lies within the Cygnus Wheel. With a chance to win jackpot prizes of up to $100,000, this mesmerising feature is sure to send shivers down your spine. It also serves as the gateway to the Free Drops Bonus Round, where multiplier symbols and wilds remain active and accumulate throughout the entire feature. Prepare for an astronomical adventure like no other.
With a maximum win potential of 10,000x your stake and a lower than average, but single RTP of 94%, Cygnus 3 holds the promise of astronomical rewards. Now, it's time to venture into the cosmos and uncover the treasures that await you.
Nice to know
| | |
| --- | --- |
| Launched | 3 July 2023 |
| RTP | 94.0% |
| Volatility | Medium-High |
| Software | ELK Studios |
| Features | Avalanche, Cascading Wins, Bonus Wheel, Buy Feature, Fixed Jackpots, Free Spins, Multiway, Scatter Symbols, Sticky Wilds, Wilds, Wilds with Multipliers, Random Multiplier, Reelset Changing |
| Theme | Ancient Civilizations |
| Paylines | 4096 up to 262,144 |
| Grid Layout | 6x4 up to 6x8 |
| Min. bet/line | $ 0.20 |
| Max win | 10,000x |
| Jackpot | Yes, Up To $100,000 |
Positive points
✅ 10,000x Max Win

✅ One RTP Only

✅ Fun Features

✅ Medium-High Variance

✅ X-iter Feature

✅ Jackpot Pokie

✅ Up To 262,144 Ways To Win
Review Cygnus 3
After immersing players in the mysteries of Ancient Egypt and the Renaissance era, ELK Studios continues to fuel our fascination with astronomy, space, and constellations in their latest release, Cygnus 3. Inspired by humanity's insatiable curiosity and the desire to unravel the future, this casino game by ELK Studios revolves around the iconic Cygnus constellation —a cross-shaped celestial formation named after the tragic myth of Phaethon's loyal companion. Legend has it that when Phaethon plunged into the river Eridanus, Cygnus, grieving over his friend's demise, attempted to retrieve his remains from the water. Touched by Cygnus's unwavering loyalty, the gods transformed him into a majestic swan, forever immortalised amongst the stars. The real question is whether Cygnus 3 possesses the qualities to stand among the stars in the gaming cosmos? Packed with free drops, multipliers, and cascading symbols, let's explore how these elements harmonise in our in-depth review of Cygnus 3.
How to Play
Cygnus 3 awaits you at top online casinos in NZ, offering an easy-to-understand gameplay experience that allows you to dive right into the action. The game unfolds on a 5×5 grid, and here's how you can begin your cosmic journey:
The game commences with 6 columns and 4 rows, employing the avalanche mechanism to keep the excitement flowing. However, the reels can expand to an impressive 8 rows, resulting in a shift of ways to win from 4,096 to a staggering 262,144 per spin.
Choose your stake, ranging from $ 0.20 to $ 100, to suit your gaming preferences.
Press the Spin button to kickstart a thrilling game round, or activate Autoplay for a seamless and uninterrupted gameplay experience.
For easy access to the paytable and game rules, simply click on the Menu icon.
Whilst we've provided a comprehensive pokie review, we still encourage you to visit the CherryWebsite platform and try the Cygnus 3 demo to witness the celestial wonders firsthand!
Symbol Wins
To gain insight into the full array of symbols within the Cygnus 3 pokie machine, consult the paytable. As you delve into the details, you'll notice that the payout values adjust based on your current stake. The true action commences when the reels settle, revealing up to 7 regular symbols and a selection of feature symbols occupying random positions. Keep in mind that payouts are awarded when 3 to 6 identical symbols land consecutively from the leftmost reel. The low values comprise Blue, Green, and Red Gemstones, offering rewards ranging from 0.05x to 0.2x your bet. The Eagle, Horse, and Lion animal symbols provide higher payouts, granting up to 0.4x, 0.8x, and 1.2x your stake for landing up to 6 of the same symbol.
The ultimate regular symbol payout, ranging from 2.5x to 10x your stake, is attributed to the Golden Laurel Wreath signs. However, don't underestimate the power of the bonus icons. The Cygnus Wheel, multiplier symbols, and multiplier wilds hold the key to unlocking the game's enticing features, setting the stage for truly astronomical wins.
Symbol
Payout for 3
Payout for 4
Payout for 5
Payout for 6
Blue Gem
0.05
0.1
0.15
0.2x  the bet
Green Gem
0.05
0.1
0.15
0.2x  the bet
Red Gem
0.05
0.1
0.15
0.2x  the bet
Eagle
0.1
0.2
0.3
0.4x the bet
Horse
0.2
0.4
0.6
0.8x the bet
Lion
0.3
0.6
0.9
1.2x the bet
Wreath
2.5
5
7.5
10x the bet
Wild
Substitutes for all symbols above
Scatter
Activates Cygnus Wheel feature when in reel 1
Bonus Features
Prepare yourself for a celestial adventure like no other as Cygnus 3 takes centre stage with not one, not two, but four thrilling bonus features. This captivating pokie is filled to the brim with excitement, including an avalanche feature that creates an abundance of winning opportunities, multiplier wilds that join forces with wilds, and the extraordinary Cygnus Wheel, ready to bestow upon you free drops and captivating jackpots. And for players outside the UK, an X-iter feature awaits, adding an extra layer of excitement to the gameplay.
Avalanche Feature
Experience the Avalanche feature, a popular mechanism found in some of the most renowned pokies. When a winning combination is formed, the symbols contributing to the win disappear, making way for new symbols to fall into place. These symbols descend under the influence of gravity, expanding the grid by one row, and unveiling even more ways to win. With the potential to activate an astounding 262,144 ways to win if the layout expands to 8 rows, prepare yourself for an avalanche of thrilling possibilities.
Multiplier Wilds Feature
Within the base game, both multiplier symbols and multiplier wild symbols can make an appearance at any time. These symbols carry specific values that are combined and applied to every win you achieve. Once a multiplier wild symbol contributes to a winning combination and you claim your victory, it transforms into a regular multiplier symbol. However, should it reach the bottom row, it regains its wild nature, creating even more chances for exhilarating wins.
Cygnus Wheel Feature
The Cygnus Wheel symbol holds the key to exceptional rewards. When it reaches the leftmost column (reel 1), you unlock the wondrous Cygnus Wheel feature. Give it a spin and prepare to be amazed as you can be granted an instant win, free drops, or even one of the alluring jackpots. Let fate guide your journey and witness the splendour that awaits.
Cygnus 3 Jackpots
Cygnus 3 presents three captivating jackpots, each offering the chance to claim an enticing prize. Here are the different jackpot prizes that await you:
Cygnus: $ 100,000.
Star: $ 10,000.
Sky: $ 1000.
Free Drops
In Cygnus 3, free drops are your gateway to limitless potential. These rounds can be seen as equivalent to free spins, starting with 4 rows in play. What sets this feature apart is that all multiplier symbols and multiplier wilds remain intact on the bottom row throughout the duration of the free drops. As you progress, the multiplier values can only increase, leading to exhilarating winnings. Keep an eye out for the Cygnus Wheel symbol, as landing it in the leftmost column grants you an additional spin of the wheel, further enhancing your chances of cosmic rewards.
X-iter Feature
In countries such as New Zealand, Cygnus 3 also boasts ELK Studios' popular X-iter feature. This allows you to pay extra to up your chances of landing bonuses, or to enter bonus rounds immediately. Here's what's on offer in the different X-iter feature options:
Bonus Hunt: 2x the bet.

More than double the chance of triggering the Cygnus Wheel feature.
Multiplier Wilds: 10x the bet.

One drop with a guaranteed multiplier wild symbol, worth at least 5x
Rising Multiplier Wilds: 25x the bet.

The value of multiplier symbols increase after every win

Cygnus Wheel: 100x the bet.

1 spin of the Cygnus Wheel
Super Cygnus Wheel: 500x the bet.

1 spin of the Cygnus Wheel + if you receive Free Drops, the multipliers increase on every win
Payout Metrics
Cygnus 3 boasts an RTP rate of 94%, slightly lower than the industry average but not uncommon for ELK Studios' pokie offerings. The free online casino game carries a medium to high volatility, offering a thrilling and unpredictable gameplay experience with a 26% hit frequency rate, translating to a win on average every 3.84 spins. With max regular wins reaching an impressive 10,000x your bet, Cygnus 3 gives New Zealanders the opportunity for astronomical riches. The jackpot prizes in Cygnus 3 are not progressive jackpots however, meaning they won't grow in size and are capped at a max of $ 100,000 with smaller jackpots of $ 10,000 (Star) and $ 1000 (Sky).
Summary
The Cygnus series has long captivated players with its enigmatic and cosmic allure, and Cygnus 3 is no exception. Set against the backdrop of a starry night, this instalment seamlessly weaves together the Gravity and Avalanche mechanics, infusing the base game with an immersive and captivating experience. The inclusion of multiplier symbols and multiplier wilds adds an extra layer of excitement, offering substantial payouts.
Moreover, the highlight of this celestial adventure lies in the Cygnus Wheel, capable of granting jackpots up to $100,000. Whilst the max win has decreased significantly from its predecessor (50,000x in Cygnus 2), the free drops feature triggered by the wheel provides ample opportunities for thrilling gameplay. Although the 94% RTP may be considered a drawback too, Cygnus 3 remains a solid instalment that is certainly worth exploring for the real Kiwi gaming enthusiasts. Embark on this stellar journey and discover the mysteries that await!