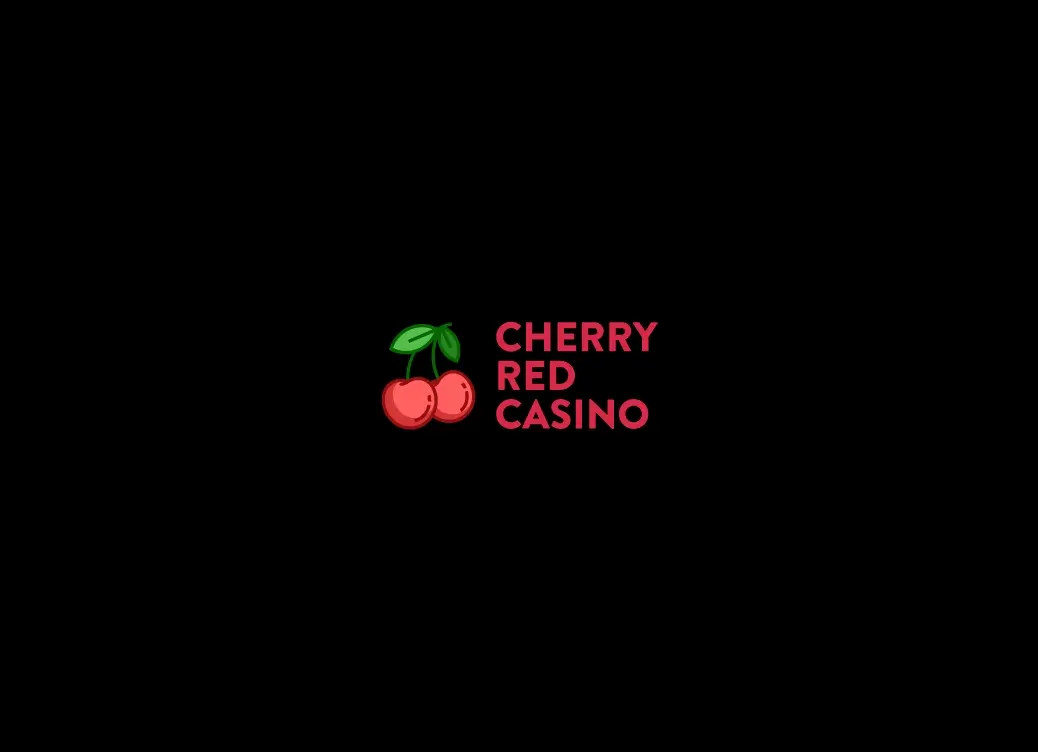 Chaos Crew 2
You're invited once again to meet up with Cranky Cat and Sketchy Skull in the Chaos Crew 2 pokie from Hacksaw Gaming. The game is available on a grid with a 5-5 layout and 19 paylines from $0.10 a spin, making it an accessible pokie for every type of player in New Zealand. As you'd expect from this brand–new successor, it also comes with different free spins features giving you the chance to build up the reel multipliers whilst assisted by the Cranky Cat and Sketchy Skull multiplier scatters. With sticky and persistent versions, a lot of attention needs to be paid to the Best of-bonus feature which is the most favourable feature of them all. With an RTP rate of up to 96.27% and 20,000x bet payouts, get ready to play the Chaos Crew 2 demo by only after reading our in-depth pokie review below.
Chaos Crew 2 Review
When Chaos Crew was released in 2020, we immediately knew it offered a lot of potential to players which is why it hasn't come as a surprise that Hacksaw Gaming went ahead and came up with a sequel. It took them 3 years to come with a second part which we find fair enough as other providers launch as many sequels as possible which might be a bit overwhelming. The Chaos Crew 2 pokie is just as good as it sounds, for players who might not be familiar with the first part. Opting for this title was a good move of the game developer and we're glad to tell you that Chaos Crew II does not disappoint. This also means that you'll be joining the two punk characters, Sketchy Skull and Cranky Cat, again on their somewhat "chaotic adventure". They are here to welcome you back to life on the streets, but have impressive features to convince you if you're reluctant to join them. Read more about the game and all the new additions. Here is what to expect from Chaos Crew 2.
Nice to know
| | |
| --- | --- |
| Launched | 28 September 2023 |
| RTP | 96.27%, 94.22%, 92.41%, 88.28% |
| Volatility | High |
| Software | Hacksaw Gaming |
| Features | Bonus Bet, Bonus Game, Bonus Symbols, Buy Feature, Hold and Spin, Lock it Link, Multiplier, Random Multiplier, Scatter Symbols, Wild, Wilds with multipliers |
| Theme | Punk |
| Paylines | 19 |
| Grid Layout | 5-5 |
| Min. bet/line | $ 0,10 |
| Max win | x20,000 |
| Jackpot | N/A |
Positive points
✅ Good Base RTP

✅ Win Up To 20,000x Your Bet

✅ Various Bonus Buy Features

✅ 7 Bonus Features

✅ Excellent Part II

✅ Top Notch From An Audiovisual Point of View
Negative points
❌ Ranging RTP

❌ High Volatility
Review Chaos Crew 2
The first Chaos Crew pokie was launched in 2020 and made a combination of alternative street art and punk ethos which added up to an unforgettable adventure for anyone spinning the reels. As with every adventure in the pokies world, this also meant that different features helped players make potentially large wins. Not so long ago, Hacksaw Gaming was known as a developer of scratch cards, but they've made it to becoming one of today's most original pokie developers. Some of their latest titles have a somewhat darker touch to it and Chaos Crew 2 is yet another example of how to create a pokie that doesn't use a mainstream game theme. Get ready for heaps of chaos, combining the good stuff of the original pokie and still adding enough new things to enjoy.
How to Play
The Chaos Crew 2 is an excellent 5×5 grid online pokie game that works with a total of 19 paylines. This casino game is loaded with diverse bonuses, including a bonus round with multipliers and the buy feature for some extra thrills. Here is how to play Chaos Crew 2:
Look up your favourite online casino.
Load this online pokie in your browser.
Check out the game rules and the paytable.
Select your stake by clicking on the arrows.
Set your betting limits in your account.
Go for the spin button.
Play responsibly and stop when you're out of budget.
Symbol Wins
Like in part 1, the symbols in the Chaos Crew 2 pokie have a punk-style design, which is what makes the game very engaging. The game comes with a total of 13 symbols, with some of them sharing the same functions as you'll discover below. The payouts of the symbols are determined by the total stake and are divided into low value symbols and high value symbols. The basic symbols you'll come across are the Heart, Smiley Face, Wings, the Anarchy Sign, and 8-Ball leading to payouts of 0.1x to 0.2x the bet. Then we have the Dice Cubes, Mouth Jaws, Lightning Bolt Smiley Face, Diamonds, and Pyramids which come with payouts between 0.5x and 10x the bet. All symbols pay for 3 or more of the same. Below, we present a clear overview of what the symbols have to offer:
Symbol
Payout for 3x
Payout for 4x
Payout for 5x
Heart
0.1x
0.5x
2x the stake
Smiley Face
0.1x
0.5x
2x the stake
Blue Wings
0.1x
0.5x
2x the stake
Anarchy Sign
0.1x
0.5x
2x the stake
8-Ball
0.1x
0.5x
2x the stake
Dice
0.5x
2x
5x the stake
Mouth
0.5x
2x
5x the stake
Lightning Face
1x
3x
7.5x the stake
Diamonds
1x
3x
7.5x the stake
Pyramid
2x
5x
10x the stake
Cranky Cat Wild
Substitutes + adds a multiplier up to 20x
Bonus Scatter
3/4 activates Bonus/Super Bonus feature
Best of Bonus Scatter
1 plus 3/4 Bonus Scatters triggers Best of features
Bonus Features
The Chaos Crew 2 comes with a total of 7 bonus features. In short, an Epic Drop rewards players with 1 free spin for 5 or more multiplier scatters on the playing field. Cranky Cat multipliers can lead to pay outs in the base game, but in the end it's all about the different free spins features. Pay extra attention to the multiplier scatters as these will increase the reel multipliers. The good thing about them is that they are sticky and persistent multiplier scatters too as well as Best of-features which is the very best of the 3 features available.
Epic Drop Feature
Activated in the base game at the start of any spin, the Epic Drop feature comes with a minimum of 5 multiplier scatters that will drop on the grid to reveal a number of multipliers. On the next spin, this online pokie reverts back to the standard base game, unless of course you're lucky enough to activate another Epic Drop.
Cranky Cat Multiplier Feature
The Cranky Cat symbol is the symbol that represents the wild multiplier and comes with values of 2x, 3x, 4x, 5x, 10x or 20x. These wild multipliers have the function to add their values to the winning combinations with the good thing being that multiple Cranky Cat symbols can land simultaneously. Whenever this happens, their multiplier values will multiply each other and are applied to the win. Please note that only 1 Cranky Cat symbol can land on each reel and will then substitute for all paying symbols.
Bonus Feature
The Chaos Crew 2 pokie game comes with a bonus feature that is played when 3 Bonus Scatter symbols land simultaneously during a regular spin during the base game. Only non-paying symbols and multiplier scatters will begin with 3 free spins. Above the reels of the game, you will see a reel multiplier that starts at 1x. Landing multiplier scatters will add reel multipliers that increase throughout the game. When the feature ends, all reel multipliers are added together and multiplied according to your bet. This is done to determine the final win. This is also the moment you'll see the Sketchy Skull and Cranky Cat multiplier scatters. Sketchy Skull symbols contain multipliers between 1x and 100x whilst Cranky Cat symbols have multipliers between 2x and 20x. Here's some more info:
Sketchy Skull: adds a value to the reel multiplier.
Sticky Sketchy Skull: is sticky and remains on the reels, adding its value to the reel multiplier above. This is done on each subsequent spin.
Epic Sketchy Skull: adds a value to all reel multipliers.
Epic Sticky Sketchy Skull: stays on the reels and adds a value to all reel multipliers on each subsequent spin. During the bonus game, Sketchy Skull symbols can display values of 1x, 2x, 3x, 4x, 5x, 10x, 15x, 20x, 25x, 50x, or 100x.
Cranky Cat: multiplies the reel multiplier mentioned above.
Sticky Cranky Cat: is sticky and stays on the reels, multiplying the reel multiplier above on each subsequent spin.
Epic Cranky Cat: multiplies the reel multipliers.
Sticky Epic Cranky Cat: is sticky and remains on the reels, multiplying all reel multipliers on subsequent spins. Cranky Cat symbols can show multipliers of 2x, 3x, 4x, 5x, 10x, or 20x.
Super Bonus Feature
The Super Bonus feature is activated by landing 4 Bonus Scatter symbols on a base game spin. This works pretty much the same way as the Bonus feature, although there is a significant difference as you'll get at least 7 multiplier symbols on the first spin.
Best of Bonus Feature
Landing 3 Bonus Scatter symbols + 1 Best of Bonus Scatter activates the Best of Bonus feature. In this case, you'll be awarded 3 Bonus features in a row which play out in full with the score from each feature stored on a scorecard next to the grid. When the features come to an end, the best Bonus feature payout will be awarded.
There is also a Best of Super Bonus feature that is activated when 4 Bonus Scatters + 1 Best of Bonus Scatter lands on a base game spin. Three Super Bonus features play out with the result of the best one being awarded as your prize.
Bonus Buy Feature
Like with most online pokies out there, there is also a Bonus Buy feature that can be purchased and grants direct access to the features. The bonus buy feature is easily purchased by selecting the 'Buy Bonus' button found on the left of the reels. In total, there are 6 different options with a different RTP. The bonus buy feature is available at most online casinos in New Zealand and come with the following options:
Bonushunt Feature Spins: increases the chances of activating the bonus game by 10x for a 5x increased bet.

Volatility: extreme.
RTP: 96.22%.

Epic Drop Feature Spins: activates the Epic Drop feature with at least 15 multiplier symbols.

Fee: 200x the bet.
Volatility: high.
RTP: 96.35%.

Bonus: activates the bonus game.

Fee: 100x the bet.
Volatility: very high.
RTP: 96.34%.

Super Bonus: activate the super bonus game.

Fee: 250x the bet.
Volatility: very high.
RTP: 96.3%.

Best of Bonus: activates 3 bonus games in a row.

Fee: 200x the bet.
Volatility: high volatility.
RTP: 96.29%.

Best of Super Bonus: activates 3 super bonus games in a row.

Fee: 500x the bet.
Volatility: high.
RTP: 96.35%.
Payout Metrics
The RTP of Chaos Crew is very decent and stands at 96.27%. The game developer also works with 94.22% and 92.41% RTP versions which may be used by some offshore online casinos that are available in New Zealand. This is why we always recommend you to check with the casino you're signed up to what version applies to their lobby. RTP's can also change if you decide to make use of one of the bonus buy features. This can be done by going to the paytable. Coming with a high volatility (5 out of 5), the hit frequency rate is labelled as 27.6% for the 96.27% RTP. This is quite a good number and basically means that you'll have a winning combo every 3.6 spins on average. As this is a game that has multiple RTP variations, this percentage can also be 27.65% or 27.89%. With the pokie coming with 20,000x bet payouts, the Chaos Crew 2 pokie has doubled the top win in comparison to the first instalment of 2020. The large wins are expected in the free spins.
Summary
Everything wrapped up and summed up, Chaos Crew 2 is a topped up version of the original Chaos Crew pokie that was launched three years ago, making everything bigger and better than we saw in the first part. This is why there are heaps of differences between the original game and the updated game. In Chaos Crew 2, there are 4 bonus rounds which start from the Bonus-feature and go on to the Best of super Bonus-feature. Although we find these names somewhat confusing for bonus features, we have to say that they offer everything we'd hoped for. In any case: our Chaos Crew 2 review for New Zealand covers everything you need to know about the game you need to know.
With the Bonus Feature coming with heaps of variants, there is a lot to enjoy when it comes to the features whilst the bonus buy feature provides some welcome shortcuts to get there. We have to add though that the bonus buy options are rather expensive. Whether you activate your bonus feature organically or via the purchase option, top wins go up to 20,000x the stake which is double the top win that was seen in part 1 of Chaos Crew.