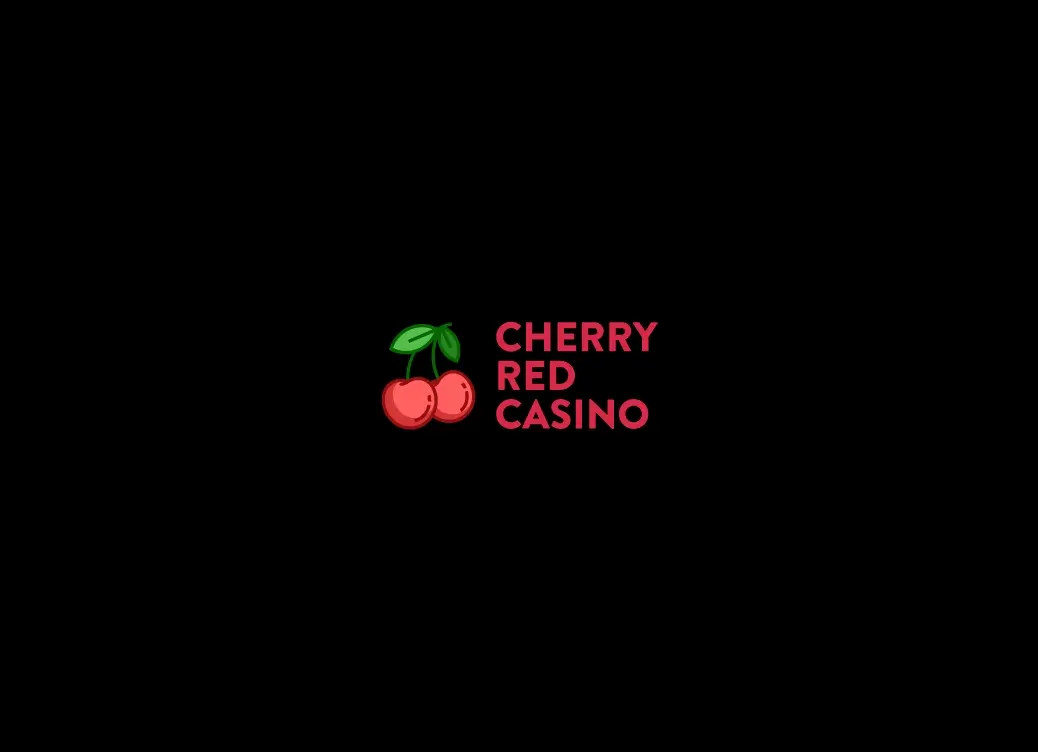 Whacked
You're called to impress the Don and secure your position in the mob family with Nolimit City's Whacked pokie. This thrilling online casino game features 5 reels and 243 ways to win, where winning combinations trigger cascading tumbles and bullets are loaded into the cylinder. Once the cylinder is filled, the Lock 'N' Load feature activates, shooting character symbols and turning them into Wilds. With xWays symbols expanding the ways to win up to an impressive 7,776, the highlight of this free casino game is clearly the Whacked Spins feature. This awards free spins with Coin prizes collected under each reel. The xRevolver symbol adds Coins, xWays, xNudge multipliers, and Russian Roulette symbols, contributing to your total winnings. With an RTP of 96.07% and maximum wins of 11,912x your bet, step into a world of gangsters, femmes fatales, and money in our Whacked review.
Whacked Review
Only in the realm of the online casino industry can you enter the world of the mob and strive to become the Don. Thanks to a new release from Nolimit City, this exciting opportunity is now at your fingertips. Whilst experiencing life through the eyes of a mobster is exhilarating, it's crucial to avoid crossing your partners, as this may lead to your untimely demise. This casino game by NLC transports you to a desolate landscape, with a junkyard and abandoned fuel station under the clear blue sky and rocky hills. Immersive sound effects and a 70s-inspired soundtrack enhance the gameplay. With its high variance, this 5×3 pokie offers impressive winning potentials of up to 11,912x your bet. It incorporates cascading symbols, symbol replacements, respins with modifiers, and even includes a feature buy option for those that want immediate action. Delve deeper into the gameplay with our meticulously crafted Whacked online pokie review.
Nice to know
| | |
| --- | --- |
| Launched | 23 May 2023 |
| RTP | 96.07%, 94.09%, 92.04% |
| Volatility | High |
| Software | Nolimit City |
| Features | Avalanche / Cascading wins, Bonus Game, Free Spins, Free Spins Multiplier, Multiplier, Nudge Feature, Scatter symbols, Splitting Symbols, Symbol Swap, Symbols collection (Energy), Wild, xNudge |
| Theme | Crime, Mafia |
| Paylines | 243 Up To 7,776 |
| Grid Layout | 5-3 Up To 5-6 |
| Min. bet/line | $ 1 |
| Max win | 11,912x |
| Jackpot | N/A |
Positive points
✅ Good Base RTP

✅ Lots of Features

✅ Win Up to 11,912x The Stake

✅ Cool Italian-American Mafia Theme
Negative points
❌ Ranging RTP

❌ High Volatility (10/10)
Review Whacked
Whacked presents a refreshingly straightforward approach from the always-controversial NoLimit City. This casino game unfolds against the backdrop of an abandoned gas station, purportedly the site where mobsters dispose of informants and unwanted individuals. The main character bears a striking resemblance to Vito Corleone from the classic The Godfather, whilst other eerie characters contribute to the old-school Italian-American gangster game theme. The graphics boast a very realistic cartoon style that perfectly complements the rest of the setting. The base game offers Avalanche wins and xWays symbols, and with consecutive wins, the revolver beneath the grid fills up. When fully loaded, it transforms up to six characters into Wilds. The bonus round comes with a "hold and win" style, with bet multiplier prizes accumulating below each reel. Additionally, intriguing xRevolver modifiers spice up the action, with the Russian Roulette modifier holding the key to unlocking the game's potential of 11,912x your bet.
How to Play
This online pokie diverges from other Nolimit City titles by embracing a more straightforward gameplay, catering even to players less familiar with online casino games. If you're not yet familiar with the games by this game developer, you can go ahead and practise playing the Whacked demo available on our CherryRed website. This feature is entirely free and accessible at any time during the game.
The grid consists of 5 reels and 3 rows, which can expand to 5 reels and 6 rows during the bonus game. Each column in the reel area comprises 3 rows. The xWays feature can generate half symbols, resulting in a staggering 243 to 7,776 pay ways.
By clicking the Chip icon, you can access the bet selection page and choose bet levels ranging from $ 0.20 to $ 400.
Close the panel and hit Spin to embark on an exciting Whacked online pokie game. Some caution is necessary when selecting your stake, as it directly affects your bankroll after each game.
Alternatively, enable the Autoplay function to play multiple rounds automatically, stopping at your predefined limits. For faster spins, activate the Turbo mode, and expand the game's info page by clicking on the Menu button.
Symbol Wins
This casino game is set against the backdrop of a dive bar at sunset, where you'll first encounter Larry's parked car. On the reels, various objects like lighters, cameras, car keys, backpacks, number plates, and toolboxes represent the game's symbols. Premium symbols include the Route 66 sign, two ladies, and Chainsaw Larry himself. Chainsaw Larry holds the highest value, awarding 1, 1.75, or 3.5x your stake for combos of 3, 4, or 5 symbols.
Whacked features three wild symbols that can appear on reels 2, 3, 4, and/or 5. These include the standard Wild, the Charged Gas Can Wild, and the Chainsaw Larry Wild. The Bonus Features section provides more details about the Charged Gas Can and Chainsaw Larry Wilds. In addition, the base game includes a Car Scatter symbol that triggers various bonus features. The Chainsaw Larry Spins feature introduces a Skull and Bones Mystery symbol that transforms into a lucky feet, bloody smiley face, or Chainsaw xSplit symbol. Below, there is more about the most important symbols in the Whacked casino game.
Symbol
Payout for 3
Payout for 4
Payout for 5
Rope
0.15
0.3
0.5
Knife
0.15
0.3
0.5
Knuckle-Duster
0.2
0.4
0.6
Gun
0.25
0.5
0.75
Shotgun
0.3
0.6
0.9
Associate
0.5
0.75
1
Soldier
0.5
0.75
1
Consigliere
0.6
1
1.5
Underboss
0.6
1
1.5
Godfather
1
1.5
3
Car Boot Scatter
Substitutes for all paying symbols
xWays
Increases number of ways to win up to 7,776
Coin
Lands in the Whacked Spins feature
Vulture xNudge
Lands in the Whacked Spins feature
xRevolver
Lands in the Whacked Spins feature
Bonus Features
The Whacked online pokie has 5 bonus features. Wins lead to tumbles for successive wins as well as the bullets being loaded into the cylinder under the reels. Once full, the Lock 'N' Load feature comes into play which fires bullets at character symbols and transforms them into Wilds. xWays symbols increase the number of ways to win up to 7,776. It's all about the Whacked Spins feature where you land Coin prizes which are added to counters below the reels. The xRevolver cylinder sees Coin, xWays, xNudge and Russian Roulette symbols which enhance your winning potential.
Tumble feature
During the Tumble feature, triggered when a winning combination lands, the winning symbols are removed, allowing new symbols to fall in their place. This process continues as long as winning combinations persist. If you land winning combinations on xWays symbols, additional symbols of the same size will cascade down.
Lock 'N' Load feature
The Lock 'N' Load feature gets activated when a winning combination triggers the Tumble feature, filling the cylinder below the reels with a group of bullets. Once the cylinder contains six bullets and no more winning combinations emerge, the Lock 'N' Load feature fires bullets at high-paying character symbols, transforming them into Wilds.
xWays feature
Make sure to look out for xWays symbols that expand to 2 or 4 symbols, creating half symbols that remain until no more wins or tumbles occur. By doing so, the xWays feature conveniently enhances the number of ways to win, potentially reaching a total of 7,776. The Whacked Spins feature really steals the spotlight, awarding free spins and Coin prizes collected under each reel. Additionally, the xRevolver cylinder introduces symbols such as Coin, xWays, xNudge, and Russian Roulette, augmenting your winning potential once again.
Whacked Spins feature
The Whacked Spins feature is triggered when 3 Car Boot Scatter symbols land anywhere on the reels. You will then start with a collected value of 1x your wager for each reel, along with 3 complimentary spins. Any successful combination will reset the number of free spins back to 3. Additionally, Coin, xWays, and xNudge symbols also reset the free spins count to 3 when they land. Coin symbols possess a bet multiplier of up to 20x the wager and are added to the counter at the bottom of each reel. These values are subsequently summed up to determine the total winnings once this feature concludes. Be on the lookout for the xRevolver cylinder symbol as it appears, as it will grant one of the six options contained within the cylinder. The following symbols can be found within the cylinder:
| | |
| --- | --- |
| Symbol | Description |
| Coin | Value of between 1-20x the stake |
| xWays | Expands to reveal 3 Coin symbols (worth between 1-20x the bet) |
| xNudge | Expands and awards 3 multipliers of 1x, 2x or 3x. For each nudge, it will increase the multiplier by 1. Every xNudge value multiplies the collected value at the bottom of the reel. |
| Russian Roulette | Once triggered, the number of free spins resets to 3 just once. Winnings will then be multiplied with each other into a total win |
Nolimit Bonus feature
To gain instant access to the Whacked Spins feature, Nolimit City offers a Nolimit Bonus feature for players who are based in New Zealand. For 88x your total bet, you can bypass the regular gameplay and jump straight into the Whacked Spins feature. We recommend making limited use of this feature as it will affect your bankroll.
Payout Metrics
The RTP of Whacked is set at 96.07%. A bit higher than the 96% online pokies average, 63.63% will come in the base game and 32.45% from the bonus features. Nolimit City has also launched 94.09% and 92.04% RTP versions which may be the ones used at your preferred NZ casino website. Simply open the Paytable to see the RTP you're playing with, do this before you make your first real money spin. Extremely high volatility (10/10), the Whacked pokie is very average compared to other Nolimit City pokies. Winning combinations will form every 3.99 spins as the hit frequency rate is 25.03%. You can expect to trigger a free spins feature every 261 spins on average too. Finally, Whacked offers 11,912x stake max wins. The max win probability is labelled as 1 in 900,000 spins (that is, in the 96.07% RTP version). That said, winning 100x the stake will take approximately 1,072 spins. The max win of this game is known as Last Man Standing. If achieved, the bonus feature/spin will end and you'll revert back to the base game.
Summary
With gangsters and the world of crime being glamorised in modern culture with heaps of films and TV series, it's really no surprise Nolimit City has created the Whacked pokie. Inspired by movies such as The Godfather and others, graphically it's superb. The Godfather looks rather like The Godfather whilst the Underboss looks like Paulie Gualtieri from the popular '90/'00 series The Sopranos.
A fast-paced title, Whacked is a rather simple release from Nolimit City. Wins lead to tumbles and bullets loaded into the cylinder below the reels. When you fill the cylinder, the Lock 'N' Load feature comes into play. This sees bullets fired at character symbols which then transforms them into Wilds. xWays symbols increase the number of ways to win up to 7,776.
Then you have the Whacked Spins feature which is more of a respins game where Coins and other special symbols land (via the xRevolver) which reveal more Coins and multipliers that can increase the values of the collected coins. We found the Russian Roulette modifier the most fruitful one thanks to winnings being multiplied with each other.
Offering 11,912x bet max wins, the Whacked pokie is definitely on the lower side of things in terms of win potential compared to most other Nolimit City games. Whilst the theme and imagery is great as always, this isn't as appealing as other NLC pokies. We do believe that Whacked will be a game that will be remembered by fans of Nolimit City and pokies in general. They did it again and they will keep on doing it. Got that? Now getta outa here.