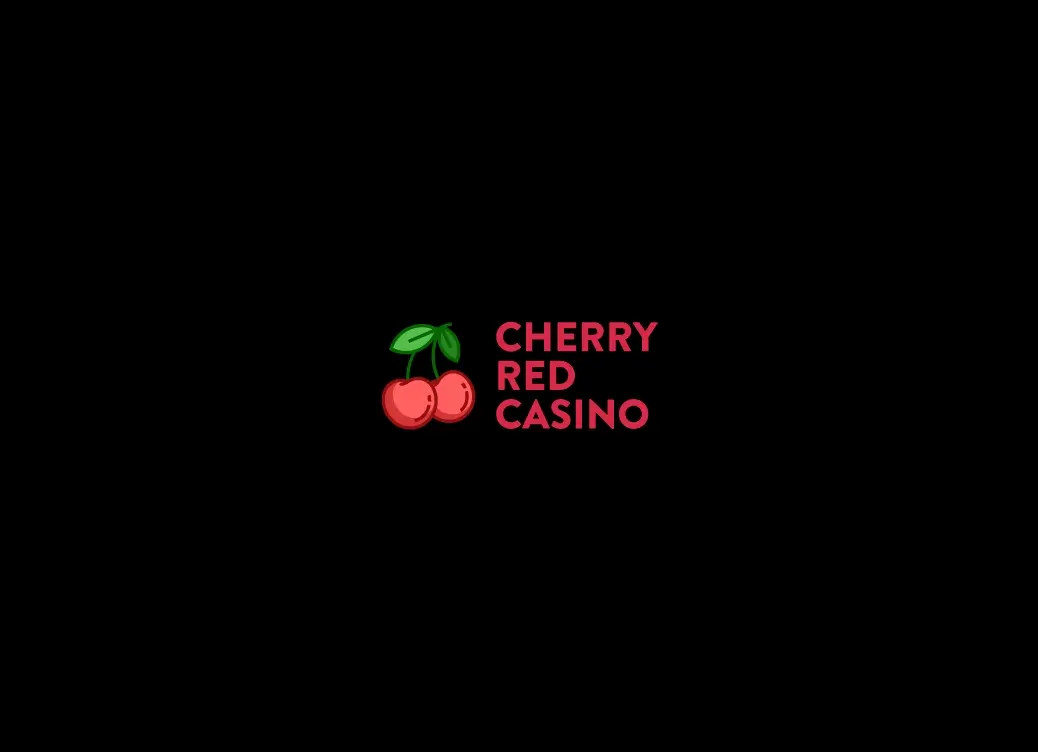 Temple Tumble 2 Dream Drop
Part of the highly popular Dream Drop jackpots series, the Temple Tumble 2 Dream Drop pokie is brought to you by Relax Gaming and has a 6×6 grid and up to 46,656 paylines. Winning combinations will trigger cascades and exploding stone blocks for even more ways to win. The casino game NZ comes with a very extensive free spins feature with 3 modes. These offer extra free spins, transforming symbols, persistent wilds, and multipliers. Get ready for 5 progressive jackpots with the Mega Jackpot worth up to $ 10 million. Offering stunning max wins of 10,045x the stake, read more about it in our Temple Tumble 2 Dream Drop review.
Temple Tumble 2 Dream Drop Review
Reunited again, the brave couple from Cluster Tumble are back for their most adrenaline-filled part to date. In this Relax Gaming's launch, Temple Tumble 2 Dream Drop! Relax Gaming announced that Temple Tumble 2 is the first in a long series to feature the long-awaited jackpot headliner, Dream Drop Jackpots. The cool duo are ready for some action, this time willing to risk everything in quest of the Lost Legend treasure. Will they solve the mystery of the 6×6 grid that stands between them and eternal glory?
Nice to know
| | |
| --- | --- |
| Launched | 04 May 2022 |
| RTP | 94.8% |
| Volatility | High |
| Software | Relax Gaming |
| Features | Avalanche/Cascading wins, Cluster Pays, Free Spins, Multiplier, Progressive Jackpot, Random multiplier, Wild |
| Theme | Temple |
| Paylines | 46656 |
| Grid Layout | 6-6 |
| Min. bet/line | $ 0.20 |
| Max win | 10,045x |
| Jackpot | N/A |
Positive points
✅ Great Intro

✅ Extensive Free Spins Feature

✅ Jackpot Goes Up To $10 Million

✅ Max Win of 10,045x The Bet
Negative points
❌ RTP Including Jackpot is 94,8%

❌ RTP Excluding Jackpot is 82,8%
Temple Tumble 2 Dream Drop
We very much like a bit of continuity in the pokies world and Relax Gaming always really seems to do a great job. In Cluster Tumble, the main character from Temple Tumble was rescued by a female traveller and, in Temple Tumble 2 Dream Drop, the two are reunited once again to commence yet another adventure. Their newest journey takes place on a set of 6×6 reels and, we'd say it might just be the strongest of the three games from a visual point of view. The visuals are nice and sharp and lively, with impressive tower pillars flanking either side of the reels, both encircled by large stone cobras with sand falling out of their mouths. Visually speaking, this is a beautiful game, and you will be more than sure to appreciate the attention to detail in this online pokie by Relax Gaming.
How to Play
The Temple Tumble 2 Dream Drop pokie comes with 6 reels, 6 rows and up to 46,656 ways to win. To make a winning combination, you need at least 3 matching symbols in any position across adjacent reels, as seen from the leftmost reel. Thanks to the layout of the game, there are thousands of ways to win as all blocker symbols are removed from the grid. When you make a win, the winning symbols will explode and new symbols fall into their places and add some more space to the grid. If an exploding symbol is beside a blocker symbol, it will blow up the blocker in order to expand the number of ways to win.
Symbol Wins
The game comes with a temple and adventure theme and the Temple Tumble 2 Dream Drop pokie is the sequel to Temple Tumble Megaways, making you go in pursuit of Lost Legend treasure. Packed with lots of adrenaline, the pokie focuses on the characters from the prequel who try to solve the mystery of finding the treasure trove. Visually-wise, it has a very Indiana Jones sort of feel to it.
With an ancient temple in the backdrop, the visuals are high definition and have an ancient temple feel, some would even call it Egyptian. The win symbols in the game include A, K, Q and J royals as well as gemstones in the colours red, green and blue. The two higher value symbols are filled in by skulls and cobra snakes. The cobra snake is the best paying win symbol with combinations of 3, 4, 5 or 6 awarding 0.3, 0.5, 0.8 or 1x your total bet.
The game has two wild symbols that are represented by both the male and female adventurer. The male adventurer wild only appears in the base game. Both wild symbols substitute for all regular paying symbols. There isn't a traditional scatter but there are special stone blocks. You'll find more details about the bonus symbols below.
Symbol
Payout for 3
Payout for 4
Payout for 5
Payout for 6
J
0.05
0.1
0.15
0.2
Q
0.05
0.1
0.15
0.2
K
0.05
0.1
0.15
0.2
A
0.05
0.1
0.15
0.2
Blue Gemstone
0.1
0.15
0.2
0.3
Green Gemstone
0.1
0.2
0.3
0.4
Red Gemstone
0.15
0.25
0.35
0.5
Egyptian Skull
0.2
0.3
0.4
0.6
Cobra Snake
0.3
0.5
0.8
1
Male Adventurer Wild
Substitutes for all symbols above
Female Adventurer Persistent Wild
Comes with a random multiplier of 2x or 3x
Bonus Features
This online pokie uses the waterfall mechanism, which means that winning symbols are removed from the reels. To fill in the empty spaces, new symbols fall from top to bottom creating new winning combinations.
In this pokie, 3 to 24 worthless Block symbols land at the start of each spin. Winning symbols are removed from the playing field by the waterfall mechanism and destroy all adjacent Block symbols. If all Block symbols are destroyed, the free spins feature is activated. In addition to the free spins feature, there is also a Dream Drop Jackpots feature. Below we will go through all of the features of Temple Tumble 2 Dream Drop.
Dream Drop Jackpots feature
At any point in the base game of Temple Tumble 2 Dream Drop, the player can be rewarded with a Dream Drop Jackpot Entry Spin if a golden DD symbol lands on the reel.
This feature is played on a playing field with 5 reels of different sizes with a different jackpot above each reel. In this feature, Block symbols and DD symbols can land whilst a horizontal row of 5 symbols continuously falls down. At the same time, Stone Block symbols are destroyed instantly. Golden DD symbols fall to the bottom of the playing field. You receive the jackpot that can be seen above the reel that you manage to fill with DD symbols first.
All jackpots in Temple Tumble 2 Dream Drop are progressive and come with their own seed value. As soon as the jackpot is won anywhere in the world, the score is reset to the starting position. There are five different jackpots available, and their seed values in US Dollars are:
Rapid: $1
Midi: $5
Maxi: $100
Major Jackpot: $25,000
Mega Jackpot: $500,000
The Mega jackpot has an initial seed value of no less than $ 500,000. This jackpot is guaranteed to be paid out before it reaches $ 1,000,000. However, every 2 times the Mega Jackpot is paid out, the upper limit is increased by $ 500,000 until it reaches the maximum of $ 10,000,000. From that moment on, that will remain the max win of the Mega jackpot.
Temple Tumble 2 Dream Drop Free Spins
If you manage to activate the free spins feature of Temple Tumble 2 Dream Drop, you can choose from 3 different modes. You basically get 6 free spins, but you can further shape the free spins feature yourself according to your preferences. Here's how that works:
Multipliers & extra free spins: special multiplier Block symbols can land in this feature. These symbols have an x1, x2 or x3 multiplier linked to them and the multiplier is added to the total win multiplier if you manage to destroy the corresponding multiplier Block symbol. Destroying the symbols pretty works the same way as in the base game. Spin Block symbols can also land, which give 1, 2 or 3 extra free spins if you manage to destroy them.
Wilds and fire transform: persistent wilds are special wilds. If you manage to destroy a Persistent Block wild, the symbol turns into a normal wild. This wild has 5 lives and therefore stays in place for 5 spins. Fire change block symbols can also land on the playing field. If you destroy these, they will turn into a random pay symbol. This symbol turns any symbol type into its own symbol type after the next time the waterfall mechanism occurs.
Combined: this feature has multiplier Block symbols, Extra Spin Block symbols, Persistent Block wilds and Fire Change Block symbols.
Payout Metrics
The Temple Tumble 2 Dream Drop pokie RTP is set at 94.8% which is a bit on the low side. Do note however that payout percentages tend to be a lot lower for jackpot games. In the grand scheme of things, the Temple Tumble 2 RTP is actually quite okay. Something we need to point out there is that 12% is reserved for the jackpots which makes the actual RTP just 82.8%. The max wins of 10,045.7x stake is just above half offered in the original Cluster Tumble pokie (2021) which was 20,000x bet. We therefore believe that Temple Tumble 2 will particularly appeal to jackpot hunters. When it comes to volatility, Temple Tumble 2 Dream Drop is a relatively medium to high volatile game. According to provider Relax Gaming, the game is rated at 4/5. Therefore, expect a win (on average) of every 4.66 spins as the hit frequency rate is about 21.42%. The Mega Jackpot can pay up to $10 million.
Summary
Online pokies like Temple Tumble 2 Dream Drop owe their appeal to the progressive jackpots. This is the first online pokie from the Dream Jackpot series and it can be considered Relax Gaming's answer to other big progressive jackpot pokies like Microgaming's Mega Moolah series. In Temple Tumble 2 you can win up to $ 10,000,000, which is of course very appealing. Moreover, the design looks really outstanding in comparison to other progressive jackpot pokies. Temple Tumble 2 Dream Drop is very well put together in terms of features. There is also plenty of action going on in the base game.
All together, Temple Tumble 2 is yet another pokie by Relax Gaming that is full of excitement and thrills. The game theme is very adventurous and this is reflected in all aspects of the game play. The symbols match with the theme and the soundtrack gives you the right feeling as well. With the wide betting range, Relax Gaming ensures that everyone can play Temple Tumble 2, regardless of their budget. The maximum win of over 10,000 makes playing well worth it, especially in view of the jackpot that you can also win.