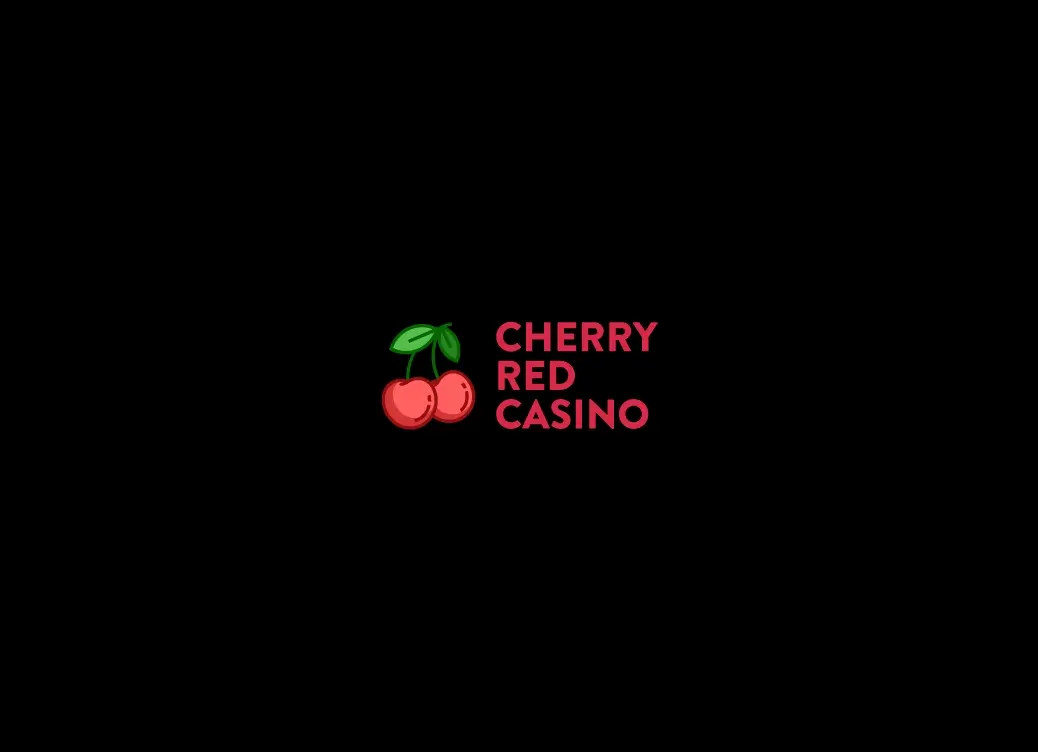 Hellcatraz 2: Dream Drop
Welcome to a pixelated world of Alcatraz in the Hellcatraz 2 Dream Drop pokie delivered by Relax Gaming. Following the great original game, this part II is played on a 5×5 grid and comes with 3,125 ways to win. The Mystery Reveal feature can increase the reel size to give you a total of 59,049 ways to win. Very volatile, the RTP rate is topped at 96.1% and the pokie comes with maximum wins of 10,000x the bet. The Dream Drop jackpot can deliver payouts that go up a lot more. If that sounds good then it's time to discover everything this thrilling pokie has to offer below in our Hellcatraz 2 Dream Drop review.
Hellcatraz 2: Dream Drop Review
The Hellcatraz 2 Dream Drop pokie has a very retro game theme, which is in line with the original Hellcatraz pokie. The game is set on the notorious Alcatraz Island as you'll quickly notice the Golden Gate bridge of San Francisco in the backdrop. The first game had upbeat audio, whereas this second part seems to have a dark and somewhat tense tone to it. The game is still very much aligned with the original retro theme though.
Nice to know
| | |
| --- | --- |
| Launched | 27 April 2023 |
| RTP | 96.10%, 93.99% (Dream Drop version) |
| Volatility | High |
| Software | Relax Gaming |
| Features | Additional Free Spins, Additive symbol, Avalanche / Cascading Wins, Bonus Game, Bonus symbols, Free Spins, Mystery symbol, Progressive Jackpot, Scatter symbols, Symbols Collection (Energy), Wild |
| Theme | Retro |
| Paylines | 3125 up to 59,049 |
| Grid Layout | 5-5 |
| Min. bet/line | $ 0.20 |
| Max win | 10,000x |
| Jackpot | Yes |
Positive points
✅ Win Up To 10,000x the Bet

✅ Great Base RTP

✅ Cool Retro Theme: Visually Excellent

✅ Jackpot Pokie Going Up To $1,000,000

✅ Bonus Buy Feature

✅ Up to 59,049 Ways To Win
Negative points
❌ 93,99% RTP (Dream Drop Version)
Review Hellcatraz 2: Dream Drop
We were pleased with the retro 8-bit audiovisuals in the original Hellcatraz game (2020), and you will get a bit of the same thing in Hellcatraz 2 Dream Drop. There is also a non-jackpot version of this game as well, just to be clear, and you're taken back once again to the notorious prison island. Judging from the backdrop the island seems to have moved slightly, as the Golden Gate Bridge is no longer seen on the right-hand side. In Hellcatraz 2 you get to meet 3 new inmates, and they are trying to escape the game the bonus round triggers. The Countdown Mystery Symbols are back with a vengeance as they will expand the grid with up to 5 extra rows when the reveal happens. This happens more frequently in the bonus round, but the main attraction in this version is the Dream Drop pick game. It can give you premium jackpots, and the Mega Jackpot can go as high as $10 million with the seeding amount being set at a minimum of $ 500,000.
How to Play
Reel All Stars by Rubyplay is a 5×5 online pokie with up to 3125 ways to win. If that sounds interesting, then here is how to play Hellcatraz 2: Dream Drop by Relax Gaming.
As always, go to an online casino that offers Hellcatraz 2: Dream Drop and join the website or sign into your account. Once you've accessed your account you can go ahead and launch the Hellcatraz 2: Dream Drop game on your preferred device.
Once you feel ready to start the Hellcatraz 2 Dream Drop pokie, look for the curved arrow. Clicking on this icon will launch the 5×5 grid. You can speed up this free pokie NZ game thanks to the fast-forward sign. The coins in the upper-right corner will show the bet section with options beginning at $ 0.2 and going up as high as $ 100.
There is also a play icon that shows the autoplay function. You can set at least 10 auto-spins. These can also activate countless automated rounds and there are advanced settings to adapt this to accommodate your preferences. Press the triple lines to get a closer look at the paytable and the game rules. From the newly-opened window, you can also regulate the general settings.
Symbol Wins
We have a casino game delivered by the designers of Relax Gaming with a total of 11 symbols, including 8 basic symbols. The Hellcatraz 2 Dream Drop pokie pays prizes whenever players hit 3 to 5 basic icons of the same type on adjacent reels. These don't pay identical prizes, which is why we'll use this part of the complete Hellcatraz 2 Dream Drop pokie review to provide detailed information about the rewards waiting for you.
It all begins with a group of symbols that consists of 4 playing card suits – blue Diamonds, green Clubs, orange Spades, and red Hearts – leading to rewards worth 0.1 to 0.4x the player's total bet. Next, we have a Prisoner accompanied by a Bird on his shoulder delivering payouts of 0.3 to 1x the bet. The One-Eyed Prisoner can help players receive 0.4 to 1.5x their bet. The Mafioso Boss with a gold chain will help you get 0.5 to 2x your total bet. Finally, the Police Officer offers 1 to 2.5x the total bet. Here is what the different symbols in Hellcatraz 2: Dream Drop can do for you. Make sure to go through this overview before you make any real money bets.
Symbol
Payout for 3
Payout for 4
Payout for 5
Diamond
0.1
0.2
0.4x the stake
Club
0.1
0.2
0.4x the stake
Spade
0.1
0.2
0.4x the stake
Heart
0.1
0.2
0.4x the stake
Blue Prisoner
0.3
0.5
1x the stake
Green Prisoner
0.4
0.8
1.5x the stake
Orange Prisoner
0.5
1
2x the stake
Policeman
1
1.5
2.5x the stake
Wild
Substitutes for all symbols
Bonus
3+ activates Free Spins feature
Dream Drop
5 on top row activates Dream Drop Bonus
Bonus Features
The cascading mechanic has a significant impact on the gameplay in Hellcatraz 2. Through this cascading mechanic, all winning symbols on the game grid are removed, leaving empty positions. These empty positions are then filled by a cascade of new symbols falling from the top to the bottom.
It will be the three spectacular features of Hellcatraz 2 that most players are excited about. Firstly, there is the Mystery Reveal feature, but the Dream Drop feature is clearly the most flamboyant one, although the Free Spins feature should not be overlooked. Below we will dive into the different bonus features that await you in Hellcatraz 2.
Mystery Reveal Feature
On every spin, you are guaranteed to have a mystery symbol land on the game grid. In Hellcatraz 2, mystery symbols can only land on the top row. Each of these mystery symbols will have a number from 1 to 5. Every time a winning combination is formed anywhere on the game grid, the number on each mystery symbol decreases by -1. Once this reaches 0, the final reveal takes place. As a consequence, all mystery symbols on the grid expand themselves 2 to 5 positions. This happens upwards and on all these positions, the same symbol will be displayed as the symbol shown by the activated mystery symbol after the reveal. It is also possible that the activated mystery symbol shows a coin symbol, which is tied to a bet multiplier ranging from somewhere between x1 and x1,000.
Dream Drop Feature
5 dream drop symbols on the top row trigger the Dream Drop feature. This reveals 15 coin symbols on the screen. Behind each coin symbol lies the name of a jackpot. Your task is to flip coins until you have collected the same jackpot 3x. As these are progressive jackpots, they don't have fixed values. However, each jackpot has a minimum value:
Rapid Jackpot: NZ$1.
Midi Jackpot: NZ$5.
Maxi Jackpot: NZ$100.
Mega Jackpot: NZ$25,000.
Mega Jackpot: NZ$500,000.
In Hellcatraz 2, a jackpot can never exceed NZ$10 million. The Dream Drop jackpot has already been won multiple times by players from around the world.
Hellcatraz 2 Free Spins
You receive free spins in Hellcatraz 2 by landing 3 or more bonus symbols. With 3 bonus symbols, you get 6 free spins. Each additional scattered symbol awards an extra 2 free spins. During the free spins feature of Hellcatraz 2, the mystery reveal feature is also active. The mystery symbols land with lower numbers, which means it takes less time for them to be activated. Furthermore, it's important to know that every scattered symbol that appears awards an additional free spin.
Buy Feature
You can trigger the Buy feature in the base game, and it's played at 70x the player's current stake and gives you immediate access to the free spins feature. The buy feature for Hellcatraz 2 is available in New Zealand or at any of the online casinos targeting Kiwis.
Payout Metrics
The Hellcatraz 2 Dream Drop RTP has a maximum of 96.10%, which is about average for online pokies. Please understand that there is a massive jackpot attached to this casino game by Relax Gaming, which contributes to 12% of the total bet. When you take this into consideration, it's actually pretty good what you get in this game. It's also important to note here that variance levels are at their highest in this game. The Hellcatraz 2 Dream Drop maximum win is 10,000x your total bet per spin or free spin. Your best chance of getting close to this will arguably come in the Free Spins feature. However, the Dream Drop jackpot delivers much bigger prizes and offers potential wins of well over $1 million. From a popularity point of view, Relax Gaming has done a great job in releasing this progressive jackpot network.
Summary
We were actually hoping for bigger and better from the Hellcatraz 2 Dream Drop pokie game versus the first release and we were somewhat disappointed with what we encountered. It is still an excellent pokie to play though. In comparison to the original, the reel size is smaller, the paylines are also lower, and the top win of 10,000x the bet is actually a lot lower. What we get in return in this part is a huge Dream Drop jackpot, which has turned out to be a very popular progressive jackpot system in recent months.
In addition, the graphics very much hit the nail and the audio is a good fit for this pokie as well. All together, if you enjoyed the original Dream Drop series of pokies, then this one will probably turn out to be another favourite. If you're not after the jackpots, then the original pokie is a far better choice in our opinion. The choice is yours. Considering that this is a release by Relax Gaming we do expect this pokie to become highly popular amongst players, including the ones who are based in New Zealand. We recommend checking out the jackpot at the time of writing so that you have a better idea of what to expect.