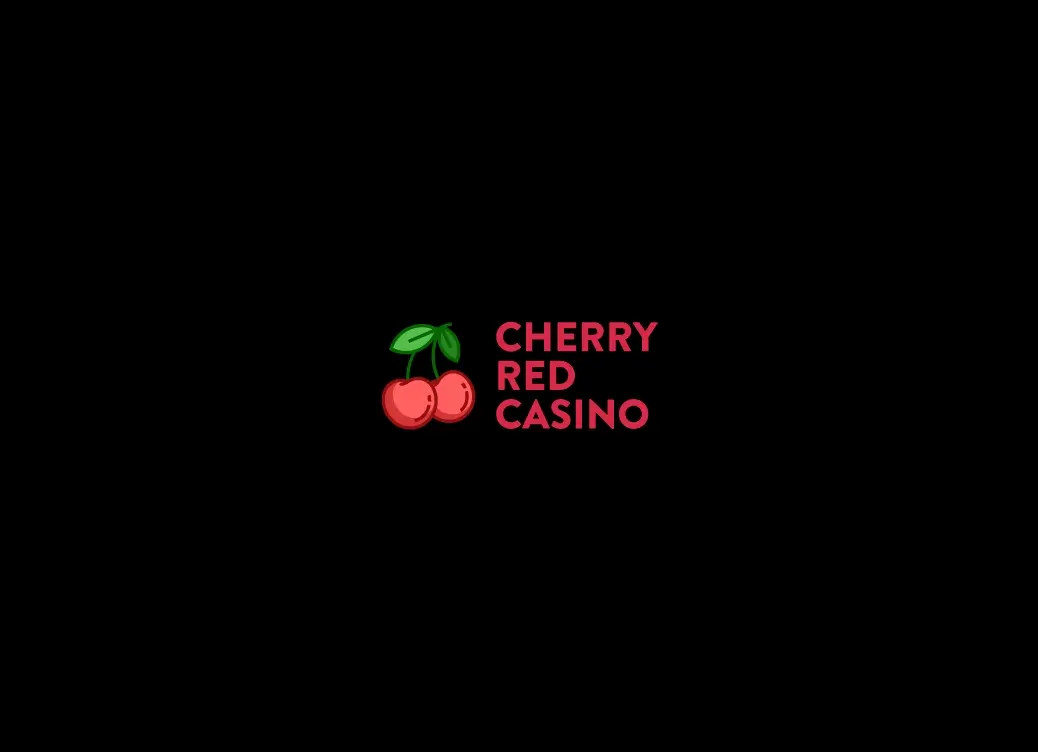 Disturbed
We invite all gambling minded Kiwis to join us for an appointment with Dr. Death, or Harold Shipman as he's known, in the Disturbed pokie by the dark game developer Nolimit City. With 5 reels and 256 ways to win, this online casino game offers a total of 11 exciting bonus features. The presence of Mrs. Nudge symbols allows them to nudge and fill the middle reel, increasing the multiplier. By activating the Enhancer Cells, you can unlock special features such as xWays, xSplit, Wilds, Disturber respins, and Gravestones. If you manage to land Gravestones alongside Dr. Death stacked on reel 3, you'll activate the highly rewarding Angel of Death feature, which offers maximum wins of 54,391x your stake. Additionally, there are two free spins features that also light up 1 or 4 Enhancer Cells. Are you brave enough to venture into Dr. Death's twisted clinic? Then the next step is to discover more in our comprehensive Disturbed online pokie review.
Disturbed Review
Set in a horror hospital that no one would ever want to visit, this free online pokie game is controlled by the infamous Dr. Death. He sees his medical licence as a means to kill, and things only get worse from there. If you've played Nolimit's Mental, you can expect a similar "disturbing" gameplay. Luckily, the Disturbed pokie game is less psychologically haunting and more of a physical horror show. It introduces Enhancer Cells that offer five different modifiers and features, and in the top-tier Annihilation Bonus Round, all four of them are active. In the regular Pre-Op feature, one of the Enhancer Cells is active, and throughout the game, you have the chance to win up to 54,391x your stake.
Nice to know
| | |
| --- | --- |
| Launched | 9 May 2023 |
| RTP | 96.1%, 94.06% and 92.1% |
| Volatility | High |
| Software | Nolimit City |
| Features | Additional Free Spins, Buy Feature, Free Spins, Multiplier, Nudge Feature, Reelset Changing, Respins, Scatter symbols, Splitting Symbols, Stack, Wild |
| Theme | Hospital |
| Paylines | 256 |
| Grid Layout | 5 Reels |
| Min. bet/line | $ 0.20 |
| Max win | 54,391x |
| Jackpot | N/A |
Positive points
✅ Good Base RTP

✅ 11 Features

✅ Win Up to 54,391x The Stake

✅ Crazy, Hospital Theme
Negative points
❌ Ranging RTP

❌ High Volatility
Review Disturbed
We've come across a new pokie release from NLC, and just the title itself sent shivers down our spines. According to the developer's sarcastic game description, you're about to enter the psychiatric hospital of Dr. Daniel Death, where patients are left breathless by the top-notch services provided. Whilst you may expect to leave this hospital safe and sound, things might not turn out as expected. As you're used to from this provider, the maximum payout is an impressive 54,391x your bet. As you launch the game, two curtains draw back to reveal a dimly lit clinic with the Staff of Hermes motif on the wall. The haunting audio intensifies the dark atmosphere, requiring you to prepare yourself before stepping into the twisted chaos. Amidst all the horror, you can also accumulate wins through features like enhancer cells, nudging symbols, win multipliers, and free spins. Take a moment to prepare yourself before you face the doctor by reading our Disturbed review.
How to Play
If you're unfamiliar with Nolimit City games, you can practise this pokie playing the Disturbed demo available on our CherryRed website. The demo is entirely free and can be accessed at any time. To get started here is a quick overview of how to play Disturbed:
This online game features a reel area with five columns and a row setup of 4-2-4-2-4, providing 256 default winning combinations. Before spinning the reels, it's advisable to adjust your total bet according to your bankroll.
You can do this by clicking on the Coins button to access the bet selection window and choosing one of the displayed values ranging from a minimum of $ 0.20 to a max of $100.
Once you've made your betting selection, go ahead and close the window and click on the Spin button to initiate a spin with the chosen bet value.
If you prefer automated spins, you can also click on the Autoplay button (the circle enclosing a triangle) to access the auto-spin settings. Here, you can choose the number of rounds to be played automatically and set limits for when the auto-spin should stop.
Additionally, there is a Turbo mode option available for faster spins, and the Menu icon expands the casino game's paytable and rules for reference.
Symbol Wins
Immerse yourself in the haunting atmosphere of an abandoned clinic hallway, where the graphics evoke a mesmerising yet chilling sensation. As you spin the reels, you'll encounter a variety of symbols. The lower value symbols are represented by Dr. Death's weathered instruments, including stethoscopes, scalpels, hand drills, bedpans, and medicine kits. On the other hand, the higher value symbols showcase blood bags, biohazard waste bins, patients named Ms. Happ and Mr. Facelift, and the notorious Dr. Death himself (Dr. Death). Out of these symbols, Dr. Death stands as the most lucrative symbol, rewarding 0.5, 2, or 10x your bet when appearing in combinations of 3, 4, or 5.
The casino game introduces special symbols through the presence of four Enhancer Cells. Among them, you'll find the Pill Bottle Wild symbol, which serves as a versatile substitute for all paying symbols. Additional symbols include xWays, Mr. Split/xSplit Wild, Disturber, and Gravestones, each offering distinct functionalities and features discussed in further detail within the Bonus Features section. Lastly, the Dr. Death ID Card Scatter symbol plays a crucial role in triggering the free spins features.
Symbol
Payout for 3
Payout for 4
Payout for 5
Stethoscope
0.25
0.75
2x the stake
Scalpel
0.25
0.75
2x the stake
Hand Drill
0.25
0.75
2x the stake
Bedpan
0.25
0.75
2x the stake
Medicine Kit
0.25
0.75
2x the stake
Blood Bag
0.3
1
2.5x the stake
Biohazard Waste Bin
0.35
1.25
3x the stake
Ms Happ
0.4
1.35
3.5x the stake
Mr Facelift
0.45
1.75
5x the stake
Dr Death
0.5
2
10x the stake
Pill Bottle Wild
Substitutes for all paying symbols
Dr. Death ID Card Scatter
Activates both Pre-Op Spins + Annihilation Spins features
Executioner Scatter
Lands during Pre-Op Spins to activate Annihilation Spins feature
Bonus Features
Introducing the Disturbed pokie, an enthralling game packed with a staggering 11 bonus features. Witness the captivating Mrs. Nudge symbols as they elegantly nudge their way onto the reels, filling them entirely and escalating the win multiplier. Unlock the power of Enhancer Cells, illuminating the path to a myriad of exciting features such as xWays, xSplit, Wilds, Disturber respins, and Gravestones. The enigmatic Gravestones, in particular, hold the key to awakening the Angel of Death, unleashing the game's maximum payout. Additionally, brace yourself for two distinctive free spins features, where either one or four Enhancer Cells will remain constantly lit, amplifying the thrill.
Mrs. Nudge feature
Keep an eye out for the appearance of the enigmatic Mrs. Nudge symbol on reel 3, depicted as a woman concealed within a bin bag. This enigmatic symbol persistently nudges, gradually revealing its full form with each gentle push, while simultaneously increasing the win multiplier by 1. Prepare to be mesmerised by this feature.
Enhancer Cells features
Enhancer Cells take centre stage in this extraordinary pokie, positioned at the top and bottom of reels 2 and 4. Each spin tantalises with the possibility of up to 4 Enhancer Cells becoming illuminated. Once activated, the Enhancer Cells unleash a series of remarkable features:
xWays: witness the transformation of a random position into an xWays symbol, influencing all cells within an xSplit spot.
Wild: observe as a random position transmutes into a standard wild icon, intensifying the excitement of the game.
xSplit: experience the thrill of random icons on column 3 metamorphosing into Mr. Split, expanding to occupy additional positions on the same row, excluding itself.
Disturber: encounter the enigmatic Disturber, triggering a respin that reignites the awarded features. Throughout the Disturber, positions influenced by xWays, Wilds, or xSplit remain unchanged, heightening the gameplay dynamics.
Gravestones: unleash the potential of landing 4 Gravestones, setting the stage for the awe-inspiring Angel of Death feature, which boasts the game's maximum payout.
To ensure that the top left Enhancer Cell remains consistently illuminated with each spin, utilise the Ramp Access feature (also known as the xBet feature). By investing 100% of your bet (effectively doubling your initial wager), a Dr. Death ID Card Scatter symbol emerges on reel 1, elevating the casino game's RTP to a rate of 96.13%.
Disturber
Prepare for the enigmatic Disturber, whose arrival rewards you with a respin that reactivates all triggered features. Positions influenced by xWays, Wilds, or divided by xSplit retain their status throughout the Disturber, adding an additional layer of thrills.
Gravestones
Delve into the mysterious realm of Gravestones, where the presence of 4 of these symbols can potentially awaken the coveted Angel of Death feature. To ensure the top left Enhancer Cell remains perpetually lit during each spin, harness the power of the Ramp Access feature (also known as the xBet feature). By paying  100% of your bet, a Dr. Death ID Card Scatter symbol emerges on reel 1, pushing the game's RTP to 96.13%.
Pre-Ops Spins feature
Immerse yourself in the Pre-Ops Spins feature, triggered by landing 3+ Dr. Death ID Card Scatter symbols anywhere on a base game spin. Revel in the rewards as 3, 4, or 5 scatters grant you 12, 15, or 20 free spins, respectively. During these free spins, one Enhancer Cell remains lit. Activate a Disturber, and you'll be rewarded with an extra free spin. Finally, should the Executioner Scatter symbol grace reel 3, you'll gain access to the Annihilation Spins feature, bolstered by an additional 3 free spins.
Annihilation Spins feature
Embark on an exhilarating journey through the Annihilation Spins feature, initiated by the presence of 3, 4, or 5 Dr. Death ID Card Scatter symbols, with all Enhancer Cells brilliantly illuminated. Brace yourself for an abundance of thrills as 3, 4, or 5 scatters grant you 12, 15, or 20 free spins, respectively. Notably, all Enhancer Cells remain alight throughout the feature, amplifying the thrill of each spin. Activate a Disturber, and an extra free spin shall be bestowed upon you.
Angel of Death feature
Prepare for the breathtaking Angel of Death feature, triggered by the sight of 4 illuminated Gravestones alongside a stacked Dr. Death symbol on reel 3. This climactic moment grants you the unparalleled opportunity to pocket the maximum win of 54,391x your total bet. It's worth noting that the notorious moniker "The Angel of Death" was bestowed upon the infamous serial killer Harold Shipman.
Nolimit Bonus feature
Immerse yourself in the Nolimit Bonus feature, a signature inclusion in Nolimit City pokie games. The Disturbed pokie is no exception, offering Kiwis the chance to partake in this thrilling feature. By purchasing your entry with a stake ranging from 112 to 666x your total bet, the Lucky Draw option awaits. With a 75% chance of experiencing the Pre-Op Spins feature and a 25% chance of embarking on the Annihilation Spins feature, as always, fortune favours the bold. Here is more about the different Nolimit Bonus features:
| | | |
| --- | --- | --- |
| Cost | Option | RTP |
| 112x the stake | Pre-Op Spins feature | 96.12% |
| 666x the stake | Annihilation Spins feature | 96.21% |
| 250x the stake | Lucky Draw | 96.25% |
Payout Metrics
In terms of returns, the Disturbed pokie boasts an RTP of 96.1%. This places it slightly above the average of 96% commonly seen in online pokies. To break it down further, 68.49% of the RTP is allocated to the base game, while the Pre-Op Spins feature contributes 26.43% and the Annihilation Spins feature adds 1.18% to the overall RTP.
It's important to note that there are also two variations of the Disturbed pokie with different RTP values: 94.06% and 92.1%. Some international pokie websites may feature these versions, so it's advisable to consult the Paytable to determine the RTP of the specific version you're playing.
In terms of volatility, Disturbed is labelled as an extremely volatile pokie, getting a 10/10 ranking by Nolimit City. The hit frequency rate stands at 32.96%, meaning that, on average, a winning combination will occur approximately every 3.03 spins. Triggering one of the two free spins features typically takes around 398 spins.
Lastly, the Disturbed pokie boasts the potential for extraordinary wins, with a maximum payout of 54,391x your bet. Known as Six Feet Under, achieving this feat may require approximately 10 million spins with the 96.1% RTP version. It's also worth noting that this is an exceptionally rare occurrence. However, for those aiming for a win of 100x their total bet or higher, the average requirement is approximately 1,298 spins.
Summary
Nolimit City once again pushes the boundaries of online casino game themes with their unconventional approach. The new Disturbed pokie fully lives up to its name with its rather morbid game theme. At first, the gameplay can be somewhat perplexing, clearly adding to the shock value. The Enhancer Cells, positioned directly on the reels, can disorient players, so our advice is to pay extra attention once this feature gets triggered. As you become more familiar with the game, its mechanics start to make sense.
The objective is to activate as many Enhancer Cells as possible, unleash their effects, manipulate the middle reel, and align the pay symbols for substantial wins. With its innovative gameplay and the potential for impressive winnings, such as a maximum payout of 54,391x the bet, the Disturbed pokie certainly stands out.
It might take a few spins to fully grasp the game's mechanics and determine if it's too intense or exactly what you're looking for. As with all Nolimit City games, die hard fans will appreciate the studio's daring approach, which always sets them apart from competitors. If you're after a bonus for Nolimit City games, make sure to check out our casino bonus page.