Top Western Union Casinos 2022 – NZ Casinos That Accept Western
Western Union stands out for two major reasons; its ubiquitous presence and speedy money transfers. All you need to deposit into an online casino is to register an account online or visit an agent location available anywhere across New Zealand. While using the cashier channel is limited to Visa or Mastercard credit/debit cardholders, they are not hard to come by and can be applied for in any NZ bank. This requirement is scrapped if you have a POLi account. The recipient casino account can, in most cases, reflect the money instantly. However, heed the company's advice not to send cash to untrustworthy gaming sites because funds have a very small reversal window.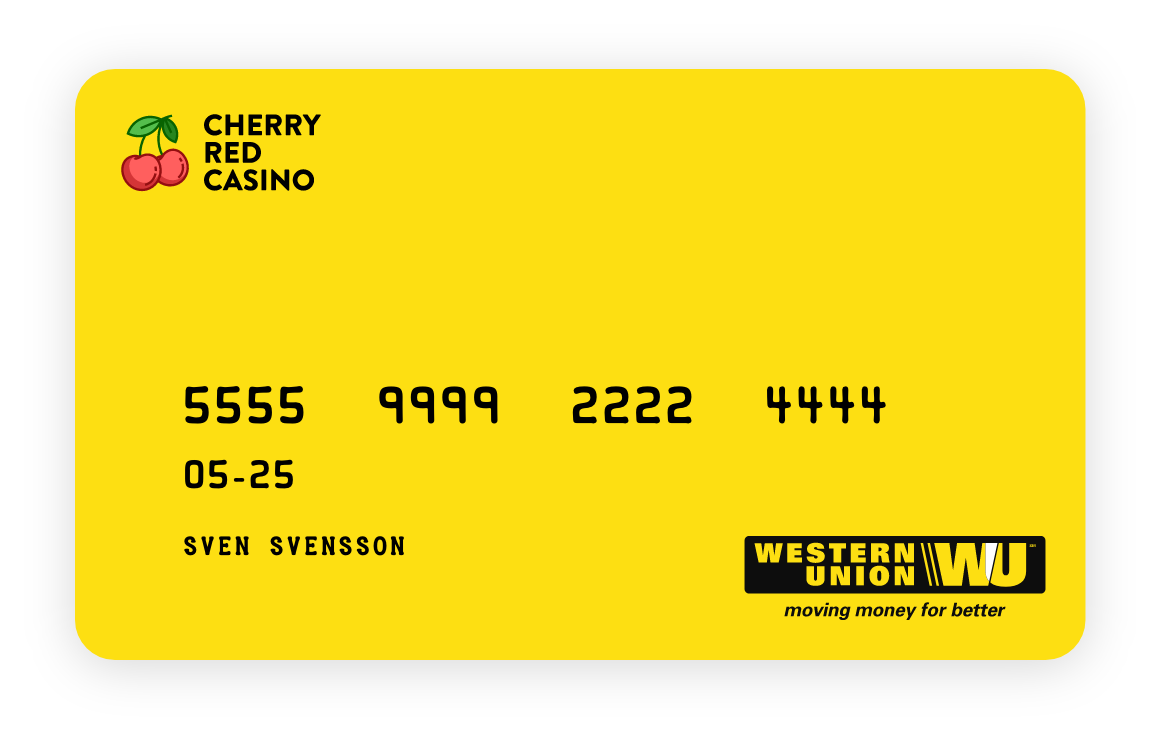 💳 Western Union Review
Western Union is a financial transfer system owned and run by a firm of the same name based in Colorado, United States. This American multinational service company's beginnings can be traced back to 1851. It was established as The New York and Mississippi Valley Printing Telegraph Company and did not rebrand to Western Union until 1857; this was after the 'Treaty of Six Nations' that combined six of the largest telegraph companies across the continental United States. Up until 1871, the firm focused on telegraph services and later introduced its money transfer service. It functioned anywhere within the extensive telegraph network, only in the USA.
2006 marked the most significant shift for Western Union when it offered its first cross-border money transfer and stopped sending telegrams on January 27th, a day after becoming a publicly-traded company. Today, Western Union is available as a money transfer service in every country except North Korea and Iran. It functions as an agent retail network with over 600,000 physical locations. That's about 16 Western Union agents for every McDonald's restaurant globally. It is also available online.
👍 How Western Union Works
Western Union helps users send and receive money to and from merchants, banks, and online wallets. In New Zealand, users must have a Mastercard or Visa credit/debit card issued by an NZ bank. Alternatively, you can use the online mobile wallet POLi, dedicated for use in the market.
Western Union services are accessible online via its official website or an iOS/ Android downloadable app. No charges apply when downloading the app, but the usual data usage and call fees apply depending on the network service provider used. Western Union is also available in physical agent locations, as easy to find as local banks. You can cash into your casino account and withdraw winnings as cash with the agents.
💻 Opening an Account with Western Union
Western Union demands account registration when using its online services, which goes as follows:
Open the Western Union official site or download its mobile app from the Google Play Store or Apple Store
Provide the requested details, including your full name, email address, birth date, country, postal address, and phone number
Confirm reading the terms of use and privacy policy
Registration is only available to any NZ resident above 18 years with a valid residential address, phone number, ID, and credit/debit card issued by a local bank. Verification is required to send and receive money using the created account and requires a New Zealand issued passport or driving license to complete. The confirmation is performed once during the first transaction.
Account creation is not necessary when using a Western Union agent location. All that is required is verification using a government-issued ID and proof of residence. This procedure is performed during every transaction and demands personal details.
The online version is the most recommended to use out of the two. After signing up, all your details are pre-filled and never requested again, saving you time. Also, you get instant notifications about your money transfer through the registered email address and phone number.
🪙 Depositing with Western Union
Western Union online is available to deposit into casinos when you create a profile and complete ID verification using this procedure:
Choose the best Western Union casino and sign up or log in – it must have valid licenses, top-tier security, entertaining games, and lucrative bonuses
Open the banking section and choose to cash in
Select Western Union as your preferred payment method
Note down the presented info, which should include the receiving casino's account and its name as it appears in official documents
Head on over to the Western Union official page or app
Choose to send money and enter your Mastercard or Visa credit card details – it must be issued by an NZ bank
Alternatively, you can use the online banking service POLi
Key in the amount to transfer and confirm the transaction
Wait for a confirmation message to your phone or email
If you choose to use a Western Union agent location, you must fill in the provided form with your details, the casino name, and its bank account.
🧾 Withdrawing with Western Union
The availability of Western Union as a withdrawal method varies from one casino to another. If it is provided, you can either use the channel to deposit directly into your bank account or cash the funds to your debit card. In both cases, you need to acquire a tracking number (MTCN), complete a form with your bank account and personal details, and share the link with the casino's client care team so that they can complete the transaction on their end.
💲 Transaction Speeds with Western Union
Money deposited into a casino can take a few minutes to 5 business days, depending on the receiver's country and the amount sent. The same case applies to withdrawals. You can track the transaction status using the tracking number (MTCN) provided on the payment receipt. It can also be found on the history page on the app and 'Recent Activity' on the website.
| | |
| --- | --- |
| Action | Transfer Speed |
| Depositing into a casino | A few minutes to 5 business days |
| Withdrawing from a casino | A few minutes to five business days |
💸 Transaction Fees with Western Union
The fee applied for online Western Union money transfers depends on the amount being sent and who it is sent to. The website and app provide a 'Price Estimator' section that calculates the expected fees. This service also estimates the time taken for transfer to be complete. However, no fees apply when sending money to a bank account using Western Union.
✔️ Upsides of Western Union
If you opt for Western Union as your banking solution, you stand to enjoy these benefits:
Available in all countries except two, so you can explore a vast range of international casinos
Provides receipts with tracking numbers for all payments
Tight security protocols, including a multi-factor verification procedure
Transfers up to NZD 5,000 every three days
The maximum transfer limit is higher at agent locations
❌ Downsides of Western Union
In the same breath, Western Union does come with some downsides that may disrupt your experience like;
POLi is the only online wallet that can transact with the payment service
The receiving bank account determines the processing speed.
Frequently Asked Questions
What do I need to deposit into my casino account using Western Union?

First, you need to register a Western Union account if you are using its online services. When transferring the money, you must enter the receiver's full name, which the casino usually provides, and address. A Mastercard or Visa credit/debit card issued by a New Zealand bank is also necessary. You can also access the service using the internet banking system POLi.

What is the maximum amount I can transfer using Western Union to my casino account?

When using the online Western Union profile, you can deposit up to NZD 5,000 into your casino account within three days. You can send more cash in person at an agent location.

Can I use Western Union as an app on my smartphone?

Yes, you can. The Western Union App is available for Android and iOS users at no cost. However, the usual calling and mobile phone data access fees apply as detailed by the network provider.

Must I register an account to use Western Union?

Registration is necessary when accessing Western Union services online using the app or website. You need to key in your full name, country, date of birth, billing address, email address, and phone number. However, registration is not necessary when transferring or receiving money at an agent location.

What do I need to verify online and an agent location?

Verify your online profile by presenting either a New Zealand issued passport or driving license. Agent locations accept a government-issued photo ID and proof of address. Keep in mind that verification at a physical location does not verify your online profile.

How do I track a Western Union money transfer?

Track your Western Union money transfer by entering the tracking number (MTCN) provided in your printed or email receipt and transfer history page.
Final Remarks on Western Union
Western Union's diverse portfolio means it is easy to run into a casino that accepts its payments. The service makes it easy to benefit from hallmarks of trust and convenience with proper security measures in place and speedy transactions. Even better, it partners with most NZ banks and the online wallet POLi to move money freely within accounts you probably already have.