Top Volt Casinos 2022 – NZ Casinos That Accept Volt
Volt's aspiration to constantly develop and change its product suite to exceed users' expectations is palpable despite the company's young nature. The payment system offers solutions at the leading edge of market development and financial market regulations. Five core networks are available to explore, which are Switch (smart routing technology), Fuzebox (cloud-based control centre), Omnichannel checkout (lightning-fast, data-driven approach), Circuit Breaker (transaction fraud security), and Connect (end-to-end cash management tool). Each network stands out with varying qualities, which revolve around security, ease of use, and accessibility. Volt technology has global potential and impact on online casinos and other merchants despite only being a secure gateway to transfer funds to and from service providers.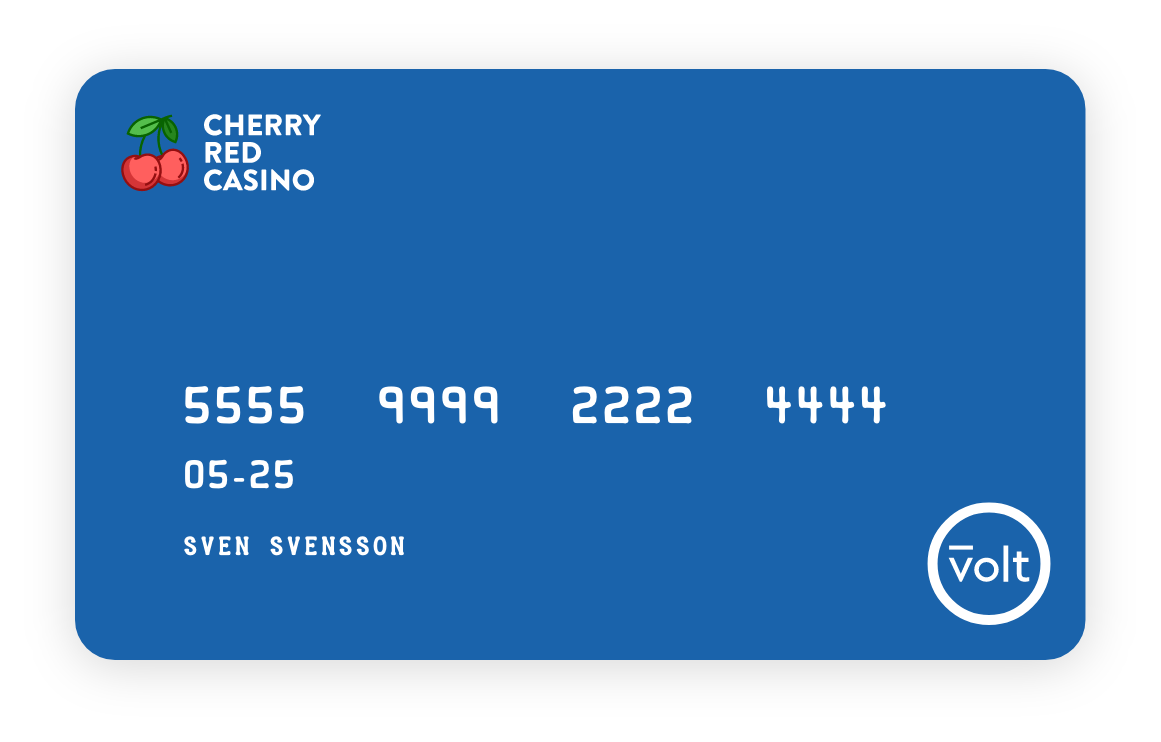 💳 Volt Review
Volt acts as a global Open Banking payments aggregator and tech developer to benefit merchant organizations and clients. The digital money platform exists to offer direct account to account payments to and from international merchants. Volt replaces incumbent payment participants to facilitate real-time transactions that last a few minutes only. The cashier channel uses smart routing and orchestration technology to reduce friction in service provider and trader payments. Volt boasts a global reach across Europe and 27 other geographics, even in New Zealand, and supports nine major currencies. It is partnered with over 3,500 banks.
👍 How Volt Works
Volt makes online payments to an online bank or payment account and vice versa. Volt's account is linked to one or more selected payment accounts, and each balance can be viewed separately. This money transfer mode operates with these five core networks:
Switch – this smart routing technology offers maximum redundancy and failover, while the orchestration layer ensures payments are routed through efficient channels.
Omnichannel checkout – this network ensures Volt's smarts extend beyond the backend. It makes the user experience lightning fast using a data-driven approach.
Fuzebox – this is the control centre, providing instant notifications on the state of transactions. Fuzebox is cloud-based, so information can be accessed whenever and wherever.
Connect – this end-to-end cash management tool puts users in the driver's seat to control their transaction activity. It also grants access to the Volt payment suite for payouts, sweeps, and refunds.
Circuit Breaker – this technology combats transaction fraud in the open banking space. With the network, you can identify and stop suspicious transactions within a flexible rule system tailored to your needs. You can also create blocklists and add confirmed fraudsters.
Volt serves as a resilient gateway that adds an extra layer of security. The system is monitored for failover and availability in real-time for constant connectivity. You can get in touch with a client care team member using one of the emails provided on the 'Contact' page. You can also fill the support form with your name, phone number, email address, and other details to book a demo on any company services.
💻 Opening an Account with Volt
Volt account registration is left in the merchants' hands rather than the users'. The procedure unfolds as follows:
Open the official Volt page
Click on the 'OPEN ACCOUNT' button
On the redirected 'Contact' page, reach out to the client care team using the 'general inquiries' email or any other provided one
Alternatively, scroll to the bottom and fill the support form to book a demo
Follow the instructions as provided by the customer care agent
While clients do not require an account to use Volt, a bank account is necessary. Check to see if your registered bank supports the payment system. Volt requests personal information like your name, contact details, country of your bank, and the international bank account number. As you interact with the cashier channel, it automatically collects data like your IP address, time zone, browser type, operating system, and browser plug-ins to improve their services. This information is also used to confirm your identity for security and fraud prevention. It also personalizes the experience, such as remembering your favourite bank.
🪙 Depositing with Volt
Volt may be a unique payment system, but it is hardly complicated to use. The procedure of money transfer is almost similar in all the casinos that support it, and it goes as so:
Choose an ideal Volt casino – the best options usually have valid licenses and approval seals, bonus offers, diverse game options, state-of-the-art security, user-friendly designs, and speedy transactions.
Register an account and log in
Open the banking section from the home page or in the 'My Account' tab
Select Volt and take note of the provided banking info – depending on the gambling den, they can display more than one account
Open your bank website or app and log in
Enter the amount to transfer and the recipient casino details
Review and confirm the transfer order
Volt casinos usually determine the minimum amount one can cash in, and it often ranges between $10 and $20. As for the maximum, the bank transferring the funds determines the limit.
🧾 Withdrawing with Volt
Volt can also be used for casino withdrawals and are just as easy as deposits. The procedure is also carried out in the banking section and goes down as follows:
Log into your Volt casino
Launch the cashier section and select 'Withdraw'
Choose a Volt linked bank account
Enter the amount to transfer and any requested bank account information
Wait for the request to be processed
The withdrawal limits vary depending on the casino, and they can start as low as €10. Confirm the set caps in either the 'Payments' or 'Terms of Use' sections.
💲 Transaction Speeds with Volt
Since Volt is not autonomous, it processes transactions instantly. Volt does not work like other e-wallets and cannot be used for money storage. It is not a banking institution and serves as only a gateway for funds to pass through securely. However, processing periods can be applied by other parties. For instance, most casinos have one of 12 to 72 hours to verify withdrawal requests. Banks can also have a processing period of one or more days.
| | |
| --- | --- |
| Action | Processing Period |
| Deposit | Instant |
| Withdrawal | Instant |
Transaction Charges
Volt does not charge users for transferring funds using their linked accounts. On the other hand, merchants incur affordable charges depending on the selected solution. Volt is not responsible for levies applied by third parties like banks and casinos. Also, they do not specify currency conversion fees or the availability of the service.
✔️ Upsides of Volt
Volt may be a fresh face in the financial market, but it is already making waves. Merchants like online casinos and clients enjoy several benefits like;
Minimizes the risk of being blocked by banks in case of a fraud attack
No chargebacks
The system includes a control centre for customer and user management
Users incur no fees for deposits and withdrawals
Volt is available in over 3,500 global banks
It shortens the cash cycle with real-time payments
❌ Downsides of Volt
Volt is winning in most ways but failing in some. Shortcomings to expect with the payment system include;
Only nine currencies are supported, NZD not included
It cannot bank money online
Frequently Asked Questions
What is Volt?

Volt is a digital payment system that supports secure direct payments between bank accounts. It is a solution that displaces unnecessary payment participants, cutting down the cost and complexity of transactions.

Is Volt legit?

Yes, it is. Volt abides by regulations set by the UK Financial Conduct Authority. With security at the core of its business, you can rest assured that your personal info and transaction history is encrypted using cutting-edge technology.

How can I reach the Volt support team?

You can get in touch with a Volt customer care agent using email. The cashier channel has different email addresses to handle issues like general inquiries, technical supports, and sales and partnerships. You can also fill a support form on the 'Contact' page. You have to provide your email, the reason for contact, website, email address, phone number, and a personal message. However, phone and live chat contacts are not included.

Can I deposit and withdraw using Volt?

Yes, you can. Volt supports transactions both in and out of online casinos, which are usually instant. These procedures are relatively simple and are almost similar in all gambling dens.

Can I claim bonuses in Volt casinos?

Yes, you can. Nearly all Volt gambling sites woo gamblers to try their real money services using boons. New players can claim welcome offers with match promotions and free spins. You can also claim matchups, cashbacks, and VIP rewards as a regular. The packages vary depending on the gaming site, but they are generally available.

Which games are available in Volt casinos?

You can use Volt deposits to explore a range of slots, blackjack, roulette, video poker, baccarat, and poker variants. Some gaming sites also have live lobbies with table games and shows. You can try some of the available slots on our site for free to determine the best title worthy of real money bets.
Final Remarks on Volt
Volt demonstrates the advantages of experiencing real-time payments and short cash cycles. Rather than making users sacrifice speed for security or vice-versa, this money transfer system delivers both. Also, this next-generation payment solution is cost-effective by design, allowing users to make payments free of charge. Its real-time nature also means transactions are inherently more secure.