Top EcoPayz Casinos 2022 – NZ Casinos that Accept EcoPayz
It is easy to be content with everything EcoPayz offers New Zealand gamblers. The digital wallet is convenient for cashing in and out, and transactions are processed instantly. Any personal and financial information provided during money transfers is safeguarded using top-tier TLS and SSL encryption security. While fees apply for most EcoPayz services, they fall within a reasonable range, especially for higher loyalty levels. Once you achieve Platinum and VIP loyalty levels, the currency conversion rate drops to 1.25%, and higher transaction limits apply. The payment method's easy accessibility in browser and app form means that funds are available anywhere at any time. The client care service is handy 24/7 to handle any issues that arise.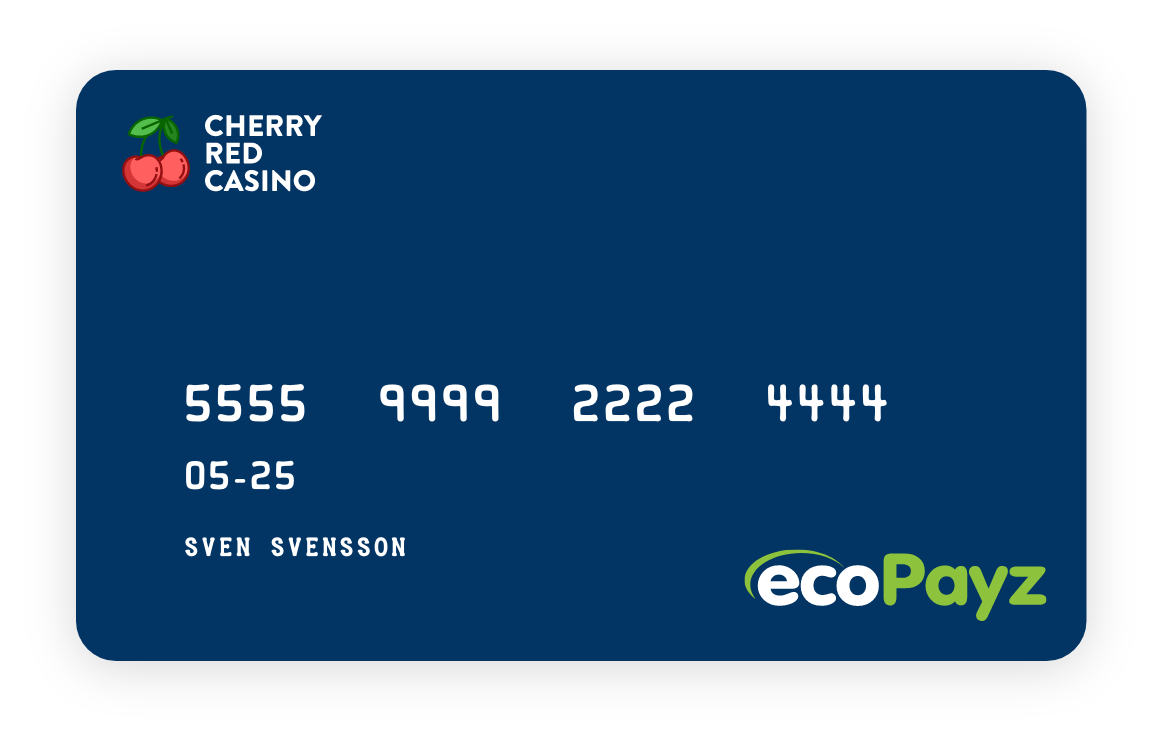 💳 EcoPayz Review
EcoPayz is one of the leading global payment solutions boasting two decades of expertise in the field. The service cropped up in 2000 originally as EcoCard, making it one of the longest-running companies in a cut-throat industry. It did not rebrand to EcoPayz until 2013. Also, its owner and operator, PSI-Pay Limited, was not regulated by the FCA until 2008. Other notable EcoPayz milestones along the way include;
Mastercard membership – PSI-Pay Limited is a principal Mastercard member, allowing it to issue EcoPayz cards under the brand.
iPhone App – iOS was the first operating system to get a dedicated mobile app, and it has since undergone four major upgrades. A mobile app for Android users came out in 2014, available to download for free from the Google Play Store
24/7 Multilingual support – this feature was not added until 2010. Today, EcoPayz supports English, Spanish, French, Polish, German, and other global languages in its 24/7 client care service.
ecoVirtualcard – this service grants access to a one-use payment card for phone and online purchases that can be acquired instantly.
👍 How EcoPayz Works
EcoPayz functions as a wallet to send and receive funds to and from casino accounts and other online merchants. With the EcoPayz Mastercard service, it is possible to make purchases in physical stores that accept Mastercard. You can fund your EcoPayz account using local deposit options like PayPal and Neteller, international bank transfer, or credit/debit cards. The selected option displays instructions for the procedure after logging in and selecting 'Deposit funds" in the menu.
💻 Opening an Account with EcoPayz
Using EcoPayz is restricted to account owners, and you can get one off its official website or downloadable app. The registration process unfolds as follows:
Click on 'Sign Up' on the landing page or 'Open a Free Account' on any of the other pages
Enter account information like a username, password, email address, country, language, and currency
Provide valid personal information, including first and last name, date of birth, full home address, phone number
Enter the displayed validation code
Read and tick the box agreeing to the Terms of Use and Privacy Policy
Select marketing preferences
Click on 'Create Account'
The entered username and password will be required for future logins. You can beef up account security with the 2-step verification, which requires a password and verification code to log into an account. The unique code is sent to either the provided phone number or through Google Authenticator to trusted devices.
As a regular EcoPayz user, you stand a chance to progress through five loyalty levels, and they are;
Classic – this is the first level upon registration, and it applies a lifetime limit on deposits.
Silver – This level unlocks after verifying your identity by providing a copy of a photo ID, selfie, and address confirmation. It offers the possibility to apply for an EcoPayz Mastercard and increased transaction limits.
Gold – This level requires a verified credit/debit card, a deposit total of €5,000+ or €2,500 by credit card, Silver membership for at least a month, and €25,000 transferred to merchants. The perks include higher limits, free international money transfers, and reduced currency conversion fees to 1.49%.
Platinum – This level unlocks after being a Gold member for 30 days, having an EcoPayz Mastercard, and transferring €50,000+ to merchants. The pros are similar to those of the Gold level with even higher limits.
VIP – the highest level is reserved for uses with Platinum membership of at least 30 days and merchant transfers amounting to €250,000+. VIP members get a static currency conversion rate of 1.25% and the highest transaction limits.
🪙 Depositing with EcoPayz
Nearly all reputable New Zealand casinos list EcoPayz as a way to fund accounts. Each gambling den has a unique procedure used to deposit, but they all fall somewhere within these lines:
Launch the casino and sign up or log in
Open the 'My Account' or cashier section and choose 'Deposit'
Select EcoPayz as your desired cashier channel
On the redirected page, enter your username and password
Key in the preferred deposit amount
Confirm the transaction and wait for it to be processed
Typically, casinos set the deposit limit between €10 and €20 but leave the maximum cap to the payment method. In the case of EcoPayz, the limit varies depending on the loyalty level, with VIP members getting the highest caps.
🧾 Withdrawing with EcoPayz
Each casino has a unique approach to cashing out winnings like with deposits. When using EcoPayz, all you have to do is;
Confirm that all the terms and conditions like rollover requirements have been met
Open the cashier section and choose to withdraw
Select EcoPayz as your preferred payment channel
Enter the amount to cash out and any requested account information
Wait for the transaction to be verified
Casinos often set minimum and maximum withdrawal caps that EcoPayz has no control over.
💲 Transaction Speeds with EcoPayz
EcoPayz offers the convenience of instant processing of transactions, meaning that funds reflect as soon as requests are sent. Therefore, deposits are available for real money gameplay in casinos as soon as the transfer is made. Withdrawals are also processed the same way. However, since gambling dens often have long processing periods to confirm the validity of requested firms (usually 12 to 72 hours), you may have to wait a while before winnings are in your EcoPayz account.
EcoPayz Fees
EcoPayz juggles between free and affordable charges depending on the service being rendered. Transferring funds to and from casinos is usually free, and so is opening an account, sending money through Western Union, and alternative currency deposits. Charges apply for:
| | |
| --- | --- |
| Service | Fee |
| Bank wire deposit | 0 – 10% |
| Credit card deposit | 1.69 – 6.00% + €0.25 |
| zestPay deposit | 1.25 – 2.00% |
| Bank transfer | 2.90 – 10.00% (depending on loyalty level) |
| Transfer to other EcoPayz accounts | 1.50% (Silver Level only) |
| Currency conversion | 1.25 – 2.99% (depending on loyalty level) |
| Inactivity fee | €1.50 per month |
✔️ Upsides of EcoPayz
There is a lot to enjoy as an EcoPayz user, including;
SSL and TCL security
The option of an EcoPayz Mastercard
Availability in almost all revered NZ casinos
Free casino deposits and withdrawals
Free and easy account registration
Accessibility on mobile as an app
❌ Downsides of EcoPayz
There're some disadvantages you should be aware of before using EcoPayz services like;
The VIP level requires a high transacted amount to unlock
Lots of account limitations for low loyalty levels
Fees apply to international transfers for Classic and Silver members
Frequently Asked Questions
How do I open an EcoPayz account?

Launch the official EcoPayz website and click on the 'Sign Up' button. Enter the required account information, including a valid email address, username, password, country, language, and currency. Also, enter your personal information like first and last names, date of birth, phone number, and postal address. Finally, enter the displayed validation code, agree to the terms and conditions, choose marketing preferences, and click on 'Create Account'.

What is EcoPayz 2-step verification?

This EcoPayz feature is an extra security layer that ensures the person accessing an account is its owner. Every time you access your account, a password and verification code will be required. The unique code can be sent directly to the provided phone number or through Google Authenticator.

How do I upgrade my account through the EcoPayz loyalty levels?

Becoming a first-tier (Classic) member is automatic after opening an account. The requirement for levelling up vary for the following four levels. For instance, upgrading to the Silver Level requires identity verification by providing a photo ID copy, a selfie, and address confirmation.

Is EcoPayz secure?

EcoPayz carries the security of users with high regard and does not share any personal information with the casino that you transact with. Such info is physically separated from other hardware and stored in a separate secure location. The payment service has account protection against spyware, viruses, and hacker attacks. Depending on your browser capabilities, SSL or TCL technology is used to encrypt transactions. These protocols are certified by the Thawte Certification Authority.

How can I use EcoPayz in online casinos?

EcoPayz functions as a deposit and withdrawal method in online casinos. The procedures are relatively uncomplicated in all gambling dens, and the transacted funds are processed instantly.

How do I deposit into my EcoPayz account?

You can fund your EcoPayz account using a credit/debit card, international bank transfer, and local deposit options. Each payment method has a set of detailed instructions available after logging in and selecting "Deposit funds" in the menu.
Final Remarks on EcoPayz
EcoPayz proves its expertise in more ways than one. The convenience of the payment service kicks off with its ability to deposit into and withdraw from casino accounts. End-to-end SSL and TCL encryption promise the security of all transactions. The competent customer support team can handle any complaints or questions about the service. The agents are available around the clock and can be contacted via live chat, email, and phone.