Top Brite Casinos 2022 – NZ Casinos That Accept Brite
Brite may be out of reach to New Zealand players, but it is making waves in its target markets. The banking method only requires four quick steps to complete a transaction, none of which are account creation. Only one sign-in requirement applies to authenticate and process transactions. The payment method acts as a secure gateway, ensuring that banking information is not disclosed to gambling dens and other online merchants. Transactions using the payment channel are faster since it handles KYC verification, so users do not have to. Brite affirms reliability by using Open Banking APIs to achieve high security levels. The Swedish Financial Supervisory Authority license is the cherry on top of the proverbial cake.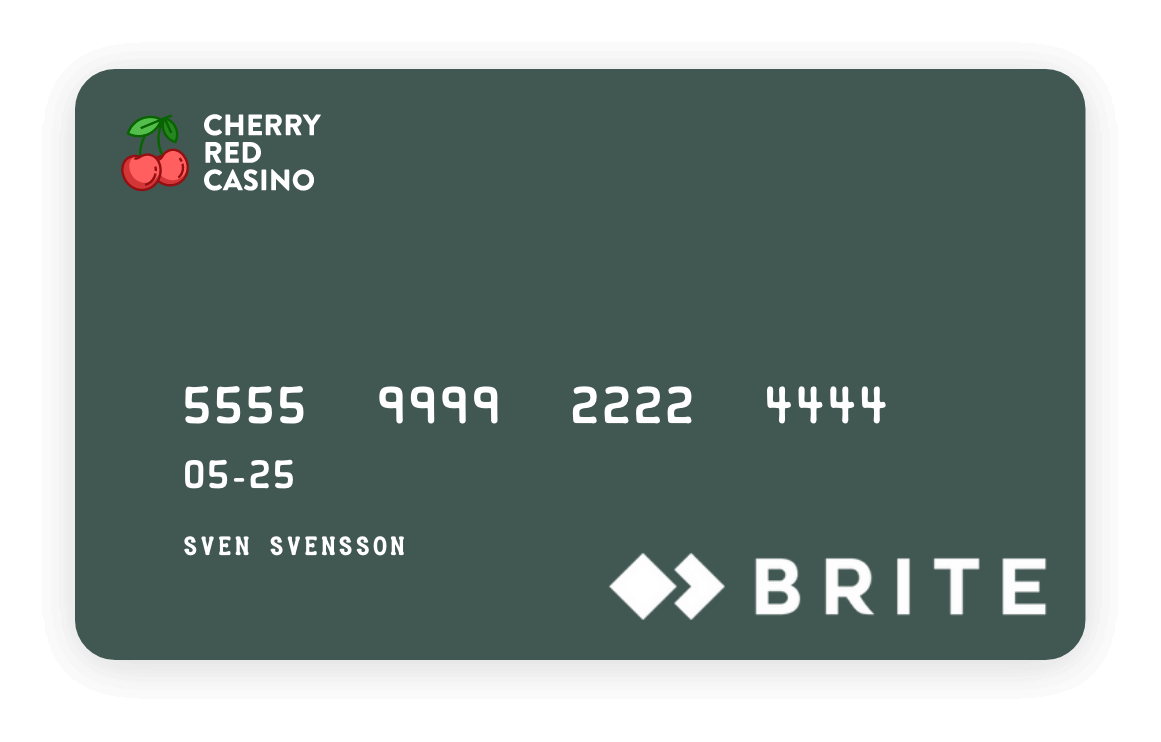 Brite Review
Brite is a relatively new second-generation Fintech challenger established in 2019 with headquarters in Stockholm. While the brand name is a fresh face, the team behind its operation has vast experience working for first-generation fintech companies. Most key team members have been part of building the success of firms like Sofort, Trustly, Klarna, Qliro, and Tink. The creators joined forces to present a modern payment solution that is accessible and affordable.
Brite is mainly made up of developers, and it is an Open Banking first company built explicitly for account-to-account payments. The payment system's reliability and compliance lie in using dedicated Open Banking APIs. On the downside, it is only available in Sweden, Finland, and the Netherlands.
How Brite Works
Brite is unlike other e-wallets that are autonomous. It does not function like a financial institution that holds funds for users and provides similar services. Instead, Brite is simply a payment gateway that creates an extra shield protecting your bank information when gambling in online casinos and engaging with other merchants. All transactions occur on the bank website or app.
Brite places emphasis on data security as the core of its services. Communication between clients and the company are sealed with state-of-the-art encryption protocols. The cashier channel operates with a license authorized and supervised by the Swedish Financial Supervisory Authority. This institution upholds laws and regulations at par with international financial markets.
The payment system Brite operates with four solutions under its belt, and they are;
Instant payments – Brite technology allows immediate money transfers that reflect in casinos within minutes. No login or card details are necessary and can be done from your online bank account using top of mind information.
Single Sign – the instant bank payment experience improves with the one sign-in requirement. All users have to do is authenticate and process payments instantly during regular usage. This solution makes payments up to 40% aster and increases conversion by 2%.
Instant withdrawals – Brite ensures consumers get funds instantly like merchants. However, the system is only available when the registered bank is open.
KYC – Brite identifies and verifies customers so that service providers do not have to. The KYC data is provided in a fast and automated way, making it effortless for both parties to comply with regulations.
Opening an Account with Brite
Brite has the advantage of no registration, which may sound strange for a payment method. However, Brite acts as a gateway rather than a financial institution; hence, it does not hold any funds. Instead, it is linked to an already opened bank account accessible through a website or app where all transactions are carried out.
While Brite does not require account creation, it still collects personal data to verify your identity. Name, ID number, IP address, postal address, date of birth, and gender are requested. You also have to provide your bank and account number. This data allows Brite to administer services, perform Customer Due Diligence checks, and defend and attend to legal claims.
Before using Brite, check to see whether your bank supports it. The most significant limitation of the cashier channel is that it is only available in three countries – Sweden, Finland, and the Netherlands. It is only found in a few banks, including POP, Danske Bank, Nordea, OP, and Aktia. New Zealand players cannot use it as a banking method.
Depositing with Brite
The first step is to fish for an ideal Brite casino; LeoVegas, Boom, Casino Cruise, Sloty, Spinit, and Vegas Hero are reputable options. Each of these gambling dens has a unique procedure to cash into accounts, but they all fall somewhere within these lines:
Log into the account
Open the cashier section and choose to deposit
Select Brite from the listed options – the casino should display their banking information, like the account number and name, as it appears legally
Launch your online bank account and enter the amount to deposit and other requested info
Confirm the transaction with Brite
The deposit limits vary depending on the casino and the bank. The minimum can be as little as €10, and the maximum can go up to $10,000.
Withdrawing with Brite
Brite also serves as a withdrawal method, and the procedure is just as straightforward as deposits. All you need is to;
Log into your casino account
Clear all deposits and bonuses' terms and conditions
Open the banking section and choose to withdraw
Choose Brite as the withdrawal method
Enter the amount to cash out and the recipient bank account
Wait for the casino to verify your request
Withdrawal limits are often left in the casino's hands and usually start between €10 and €50. The maximum caps fall in the range of $2,000 – $10,000 daily. The best casinos consider both small and big spenders.
Transaction Speeds with Brite
Brite prides itself in instant transactions that only take a few minutes to complete. Deposits reflect in casino accounts almost immediately after they are sent. Brite is also as quick as withdrawals, but they can take a while to be released due to casino processing periods. These periods typically last 12 to 72 hours. On the downside, Brite is only operational when the linked bank is open. If you request a money transfer on such a day, it is rescheduled for the next business day.
| | |
| --- | --- |
| Action | Time Taken |
| Deposit | A few minutes |
| Withdraw | A few minutes |
Transaction Fees
Brite is free of charge for users, and no transaction costs apply for deposits and withdrawals. However, you are responsible for paying any levies incurred when using the service from other parties like data traffic costs, bank charges, and casino fees.
Upsides of Brite
Brite has a lot going for it as an ideal payment system to adopt. Some advantages you stand to enjoy with the service are;
Instant transactions – both deposits and withdrawals
Free of charge
User-friendly design
No account registration necessary – uses the linked bank website or app
Top-tier encryption security
Downsides of Brite
While it is a commendable new kid on the block, Brite has its limitations, such as;
Only available in Sweden, Finland, and the Netherlands
Available in limited casinos
It cannot be used to store funds – it is only a gateway
Frequently Asked Questions
Are Brite casinos safe to play in?

Generally, yes. Nonetheless, you should assess the quality of the gambling dens yourself. The best tell-tales of the perfect sites are operating licenses, encryption security, broad and entertaining game portfolio, bonuses, and responsive client care. Those recommended on our website meet these requirements.

Do I pay any fees when using Brite in casinos?

Brite is free for users, and no processing or transfer fees are paid. However, banks and casinos can apply charges on their own.

How long does a Brite transaction take?

With Brite, you do not have to wait to have your funds. Deposits and withdrawals are processed instantly. However, if you put in a transfer request when the bank is not operational, the transfer will be on the next business day. Also, casinos often apply processing periods for withdrawals, which means they can take longer to be received.

Do I need to create an account to use Brite?

No, you do not. Since Brite is not autonomous, the transaction occurs at your bank's website or app. Brite is merely a gateway for the trade, so no registration is necessary.

Is Brite secure?

Data security is the core of the Brite system; it is the shield between personal banking information and your online casino experience. All communication between users and the payment system is secured with encryption protocols to avoid losing or compromising sensitive data. The service is certified by the Swedish Financial Supervisory Authority.

How can I get in touch with Brite?

You can send an email to the Brite customer support team using the link provided in the FAQ section. Another alternative is a support contact form that requires your name, email, phone, and a description of the issue at hand. There is no phone or live chat contact option.
Final Remarks
Despite being one of the youngest fintech startups, Brite has landed partnerships with top brands like Genesis Casino, LeoVegas Casino, Casino Cruise, and Spinit Casino. The payment method bridges a gap between bank accounts and online casinos to boost information security, a great cause for concern by most players. The info provided to the payment system is not revealed to your registered casino. While access to this payment system is not available to New Zealand players, it is an effective option for residents of Sweden, the Netherlands, and Finland, where it is available. NZ gamblers can use other reliable banking methods like PayPal, Neteller, Skrill, Bank Transfer, and Zimpler.