Top AstroPay Casinos 2022 – NZ Casinos That Accept AstroPay
AstroPay is a recommendable payment option when gambling online in New Zealand casinos. The pre-paid card has top-notch security that is PCI DSS Certified, easy use, accessibility, and mobile affinity in tow, qualities of an ideal banking channel. The payment channel's most significant selling point is the lack of transaction fees. AstroPay deposits and withdrawals are usually free unless the registered gambling club applies charges. Beyond casinos, AstroPay is acceptable in other NZ and global merchants to pay for services. All cash transfers are processed immediately unless processing periods apply on the other party's end. However, users can only move up to €500 per transaction. This review breaks down all there is to know about the payment system.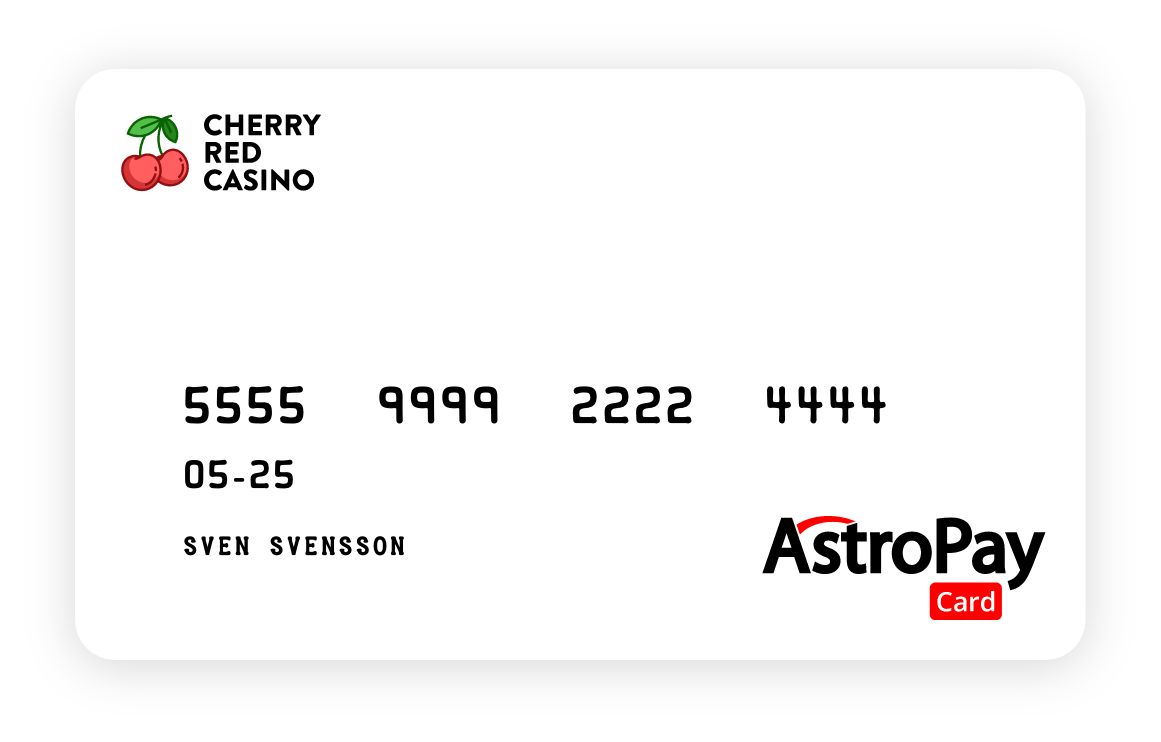 💳 Astropay Review
The online payment service AstroPay was founded in 2009 to facilitate electronic banking processing. Since then, it has spread its services throughout Latin America, Asia, Europe, Africa, and even New Zealand and Australia. AstroPay partners with over 200 banking channels across the globe for users to deposit into their cards, including Visa, Mastercard, Google Pay, PhonePe, and Boleto. The options are filtered according to the user's location.
AstroPay has extensive experience in handling the specificities of the gambling market, making it an efficient and reliable solution for online casinos and players alike. The payment method's prowess in the field is backed by its Payment Solution of the Year award from the Global Gaming Awards held in 2021. It also partners with major clubs that appear in sports betting leagues, including;
Burnley Football Club – AstroPay sponsored the football club during the 2018 – 19 Premier League and renewed the deal for the 2021 – 22 Premier League. It is also the club's official payment service partner.
Newcastle United Football Club – This deal was struck for the English Premier League to ensure AstroPay's logo appeared on the pitchside LED advertising during matches.
Sri Lanka Cricket – In October 2021, AstroPay became the Sri Lanka national cricket team sponsor for the 2021 ICC Men's T20 World Cup. It also marked the expansion of AstroPay beyond football club sponsorships.
👍 How Astropay Works
AstroPay functions as a deposit and withdrawal method in New Zealand online casinos. You can confirm its availability by opening the 'Banking' or 'Terms of Use' section, where all payment methods are usually listed. AstroPay can also be accepted by other online merchants such as shopping websites.
AstroPay functions with top-notch end-to-end encryption systems to secure login and personal information. These protocols are PCI DSS Certified. The system also functions per Electronic Money Regulations. Users can rest assured that their info is safe from prying hands since account login is limited to the PIN holder only, and no bank or credit card data is stored in the AstroPay servers.
AstroPay also runs bonus programs from time to time and informs the users eligible to participate. These programs and their conditions, awarded amount, and issuance are subject to the cashier channel's discretion and have pegged terms and conditions. The incentives cannot be transferred or refunded. They can be awarded as free spins, match promotions, free chips, and loyalty points depending on the AstroPay casino offering them.
💻 Opening an Account with Astropay
AstroPay has one of the most straightforward account creation procedures, and it takes seconds. All you are required to do is;
Open the official AstroPay website or download the app
Click on the 'Start' button
Enter your phone number
Provide the unique code sent to your phone within sixty seconds – you can choose to resend it if it does not arrive the first time
Set a password – keep in mind that it is whitespace and case sensitive
When the AstroPay account is up and running, you can purchase a card and fund your account. The procedure unfolds as follows:
Open your AstroPay account
Select the desired card currency and amount
Choose the preferred payment method, including Visa, Mastercard, and others
Pay according to the app instructions
Your AstroPay Card is instantly available to use
🪙 Depositing with Astropay
Most NZ casinos accept AstroPay to fund playing accounts with real money. Before using the payment method, ensure that you select the perfect gambling den to spend your coins. The most prominent aspect to consider is reputation, which can be judged through the operating license, security measures, and reviews from professional websites and real players. Also, look into the bonuses, game collection, user-friendliness, and terms of use to confirm whether the casino suits your needs. Once that is done, proceed as follows:
Log into your casino account
Open the banking section and choose to deposit
Select AstroPay as the payment method to use from the listed options
Enter the amount to deposit and a bonus code if one is available for running promotions
Key in the AstroPay Card number, CVV number, and expiry date – these details are displayed in your AstroPay account
Confirm the provided information and click on 'Deposit'
You will instantly receive a confirmation on the status of your transaction. When selecting the amount to cash in, pay attention to the stipulated limits. Most casinos apply a minimum limit of €10, but no maximum. In most cases, AstroPay can transact up to €500.
🧾 Withdrawing with Astropay
The procedure of cashing out using AstroPay goes down more or less the same as that of depositing. Here is a breakdown of how to go about it:
Log into your casino account
Confirm that all the necessary terms have been met, such as wagering requirements
Open the cashier section and choose to withdraw
Enter the amount to cash out
Provide the AstroPay Card details – card number, CVV number, and expiry date
Confirm the transaction and wait for the gambling den to verify it
Keep in mind that AstroPay usually applies a lower transfer limit than most casinos it features in. The payment method often supports transactions between €10 and €500.
💲 Transaction Speeds with Astropay
AstroPay is an instant payment solution that transfers funds as soon as requests are made. Therefore, when depositing in casinos, expect your funds immediately you transact them and a confirmation message that verifies them. The same case applies to withdrawals. However, they tend to take longer than deposits since casinos have processing periods of their own that last 12 to 72 hours or more. Once the funds are verified, they reflect in your AstroPay account instantly.
| | |
| --- | --- |
| Action | Time Taken |
| Depositing to a casino | Instant |
| Withdrawing from a casino | Instant |
Deposit and Withdrawal Fees
Another significant upside of AstroPay is that no fees apply when cashing in or out. Payments are only expected if the gambling den applies charges of their own or currency conversion is involved.
✔️ Upsides of Astropay
AstroPay has more to it than easy accessibility by New Zealand players, including;
No charges apply for deposits and withdrawals
Transactions are instant
Account creation takes seconds
No credit/debit or bank info is necessary for registration or money transfer
NZD and many other currencies are supported
❌ Downsides of Astropay
As effective as AstroPay is in online casinos, it also has some drawbacks such as;
The maximum deposit and withdrawal limit is €500
The website doesn't provide enough info to non-registered users
Frequently Asked Questions
What is AstroPay Card?

AstroPay is a digital pre-paid card that allows online cash transactions instantly and securely to merchant sites. This payment method is widely accepted in New Zealand casinos and supports NZD, among many other currencies.

Is AstroPay safe to use in online casinos?

AstroPay assures the security of users with end-to-end encryption certified by PCI DSS Limited. The system does not store login or personal details, making it impossible for hackers to breach and commit financial fraud.

How do I deposit into my casino account using AstroPay?

Log into the gambling site and open the cashier section. Choose AstroPay as the desired deposit mode before entering the amount to transfer and any provided bonus code. Key in the requested AstroPay card number, CVV number, and expiration date. Verify the transaction and wait for a confirmation message on its status. The notification is usually instant.

Can I use an AstroPay card more than once?

Yes, you can. AstroPay does not require clients to use up all the funds in their cards in a single transaction. You can make partial deposits to online casinos and other merchants as many times as you want as long as they're within the range of funds in your account. However, there is a time limit of 12 months within which all the money should be spent before the card is nullified.

What fees apply when using AstroPay?

AstroPay does not charge a fee for its deposits, including those made to online casinos. However, some gambling destinations have fees for these transactions outside AstroPay's control.

How long do AstroPay money transfers take?

AstroPay processes transactions instantly, which is usually accompanied by a confirmation message. Withdrawals from casinos can take longer due to the long processing times they apply that can last up to three days or more. Once the funds are verified, they reflect in the AstroPay card immediately.
Final Remarks on Astropay
AstroPay ticks most of the boxes that make a payment method ideal to use, like speed, security, accessibility, and ease of use. The cashier channel is an ideal gateway for gamblers to explore real money gambling in hundreds of New Zealand casinos. Safety is assured since banking or credit card information is not required. The lack of setup or transaction fees is the cherry on top of the AstroPay cake.